Whether you're a seasoned chef or just a beginner dipping your toes into home cooking, it's important to learn the versatility of certain home staples like rice. Used in cuisines all over the world, there is so much potential for this kitchen essential. So, we're going to delve into 10 global classics that you can make at home using all kinds of Carolina® Rice varieties.
Learn how you can prepare a chicken and white rice dinner all the way to an elevated Spanish paella rice dish; we have your rice needs covered. In this guide we are going to look at different ways we can use these different types of rice and which dishes they can be used for!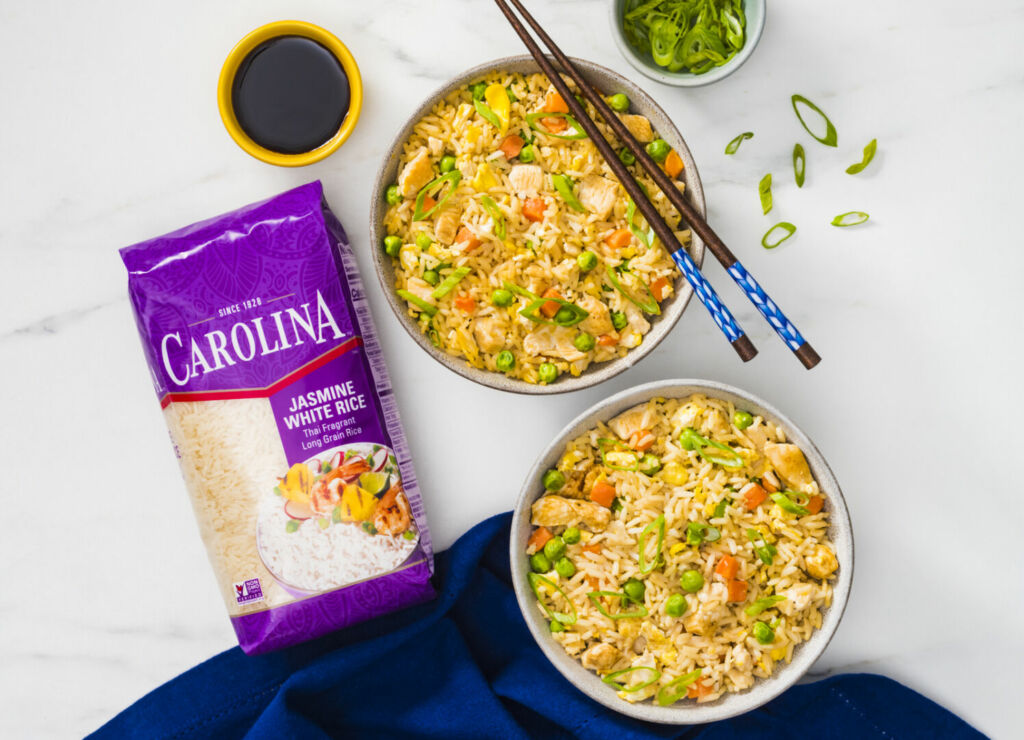 1. Asian Chicken Fried Rice
Save money on Asian takeout by learning how to make your own Chinese Chicken Fried Rice recipe with soy sauce, vegetables and our aromatic jasmine rice.
The great thing about learning how to make any fried rice recipe is that they are so simple and versatile. Once you have chosen the right rice and your ingredients, it really is just a case of mixing them together on a hot frying pan or wok. This recipe is the perfect way to use up any leftover ingredients you may have stored in your pantry or fridge.
Fried Rice Variations
This specific recipe uses chicken; however, you can replace it with any other source of protein such as beef, shrimp, bacon, even tofu for a vegetarian/vegan fried rice option! Similarly, if you prefer fruits over veggies, this recipe tastes great with pineapple or other similar tropical fruits.
Also, there are different varieties found in many countries throughout Asia from Indonesian nasi goreng to Thai fried rice. It all depends on the ingredients you add in.
Elevated Tip: If you're ready to take your fried rice to the next level, try our Carolina® Long Grain and Jasmine Rice Blend which is perfectly crafted for preparing fried rice dishes and other Asian stir fries.
2. Spanish Paella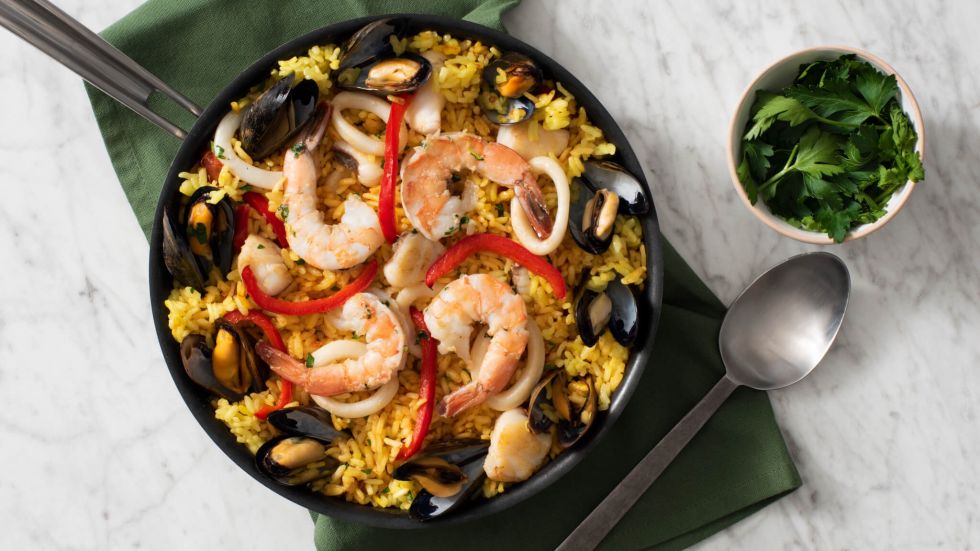 When you can't travel to the Mediterranean coast, try preparing your own Spanish Seafood Paella at home. Learn how to make authentic paella in many different ways using our guide. To start, make sure you include a base layer of sofrito including onion, pepper and tomato along with saffron and paprika as these ingredients give paella it's unique flavor.
Before you start preparing, there is one essential ingredient — Carolina® Parboiled Medium Grain Paella Rice. The medium grains are ideal for absorbing all of the rich flavor from the tomato base and fish broth.
3. Italian Risotto
Continuing along with European classics, our next dish to master originated in Italy — arborio rice risotto. Our version mixes two classics: the rich and creamy texture of risotto with savory tomato based puttanesca sauce. Follow the recipe for this Puttanesca Risotto for an incredible meal.
Note: Although Puttanesca sauce is typically used for pasta dishes it also works as a great alternative to a traditional mushroom risotto recipe.
Can you make Risotto with any rice?
Yes you can! Although this Italian rice dish is traditionally made with arborio rice for its smooth and creamy texture, you can make it with pretty much any rice including white rice and basmati rice. Your risotto won't have the same texture as the classic dish, but there are plenty of substitution options if you don't have any arborio rice in the pantry.
4. Rice Pudding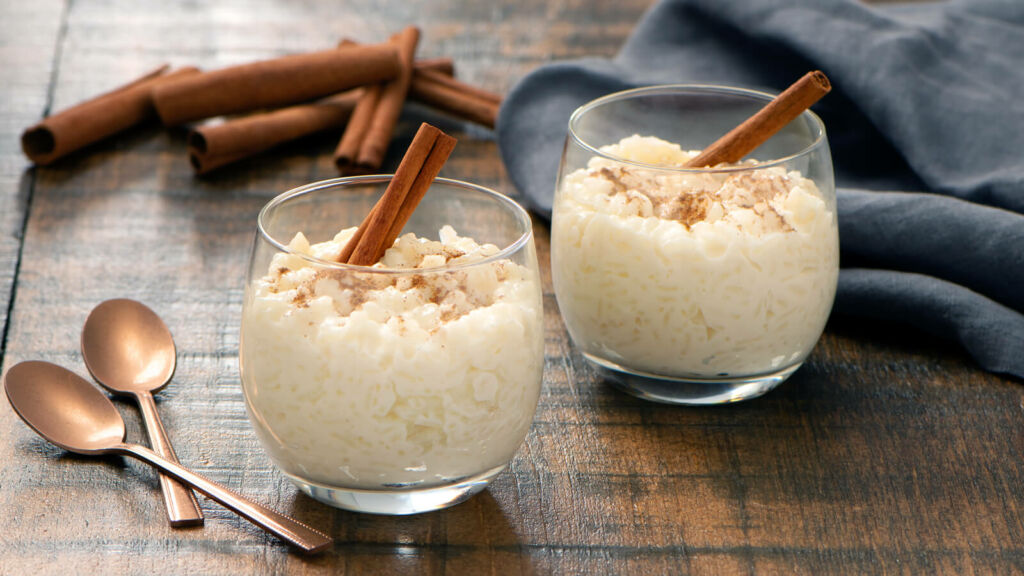 If you've got a sweet tooth then you'll love rice pudding. You can check out how to make rice pudding here. The traditional version is an all time classic but there are plenty of flavors that you can add to it to really make it your own, including chocolate and even pumpkin spice latte! As long as you keep the core ingredients of milk, sugar and rice you really can't go wrong.
If you're not sure which rice to use, either long grain white rice or basmati rice are both great options. Which is best for you? You'll have to decide on your own by experimenting.
5. Sushi
Follow our recipe to make delicious homemade sushi with vegetables, tuna and avocado. Making restaurant-style sushi is not actually as difficult as it looks, though choosing the right rice is very important for making sure your sushi ingredients stay intact inside the roll. For a great sticky rice option, be sure to use our Tuna and Avocado Sushi with Authentic Grains | Carolina® RiceCarolina® Authentic Short Grain Sushi Rice.
If you don't have any tuna in the pantry, there are plenty of alternative ways to make this dish, including with salmon or even with fruit if you prefer a vegetarian sushi.
6. Rice Pilaf

This Brown Rice and Shiitake Pilaf recipe makes a perfect vegetarian-friendly light lunch or side dish. Featuring shiitake mushrooms, lemon zest and toasted pine nuts along with our Carolina® 100% Whole Grain Brown Rice, it truly is a winning combination.
7. Spanish Rice
Made with green bell peppers, onions and stewed tomatoes, this Spanish rice recipe is perfect if you are looking to add more whole grains to your diet as it uses Carolina® 100% Whole Grain Brown Rice.
Although this is a vegetarian dish, feel free to add beef, chicken or pork if you want to add some protein. This dish also goes great with cumin, chili powder and garlic powder if you are in the mood for experimenting further, there are no shortage of ways to make this dish.
What's the Difference Between Mexican Rice and Spanish Rice?
Although commonly referred to as Spanish Rice, this dish actually originates from Mexico. One of the main differences between Spanish and Mexican traditional rice dishes is that the Spanish normally color their rice using saffron making it yellow, whereas Mexican rice dishes normally have a more natural color.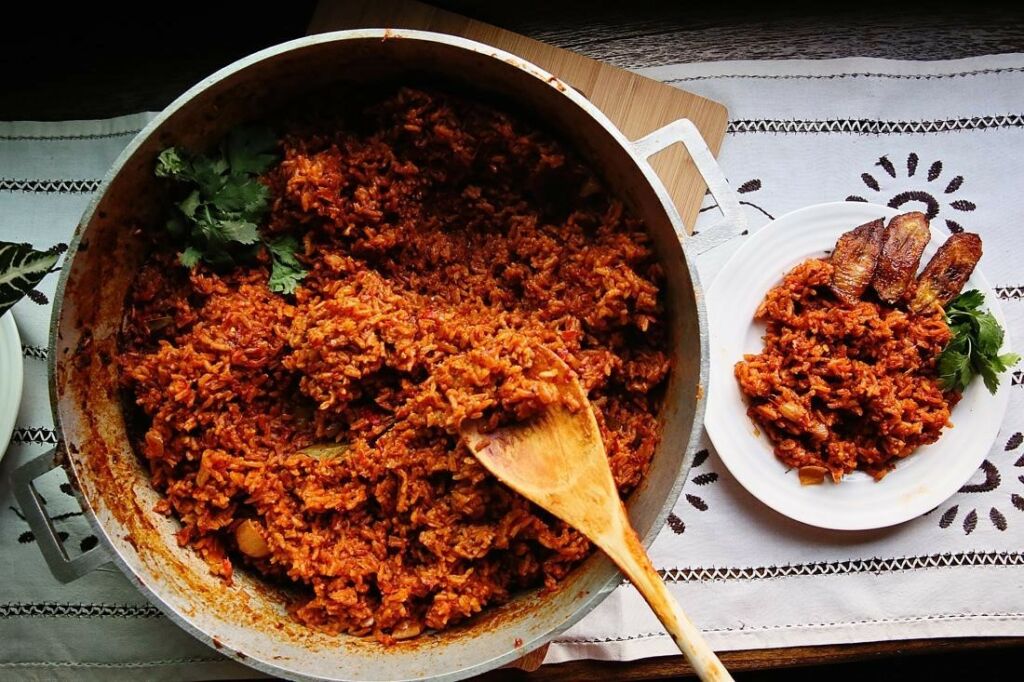 8. Jollof Rice
This dish introduces an intriguing combination of Latin and West African cultures. This Jollof Rice recipe uses our Carolina® Basmati Rice along with tomatoes, tomato paste, onions and habaneros. If you feel that this dish could use some more protein feel free to throw in some chicken wings or thighs.
A word of warning, this spicy dish is not for the faint hearted. If you are somebody who doesn't do well with spice, you may want to swap out the habaneros with another pepper of your choice. On the other hand, if you are feeling brave you can turn the heat up even further by adding some sriracha to the mix!
9. Arroz con Pollo (Chicken and Rice)
Another classic throughout Latin American and Spain is a delicious dish of Arroz Con Pollo, or chicken and rice in English. This comforting meal is absolutely bursting with flavor. Who knew this simple combination could taste so good!
If you are hungry for more Arroz con Pollo, or chicken and rice recipes, try out this Peruvian version which features, amongst all things, beer!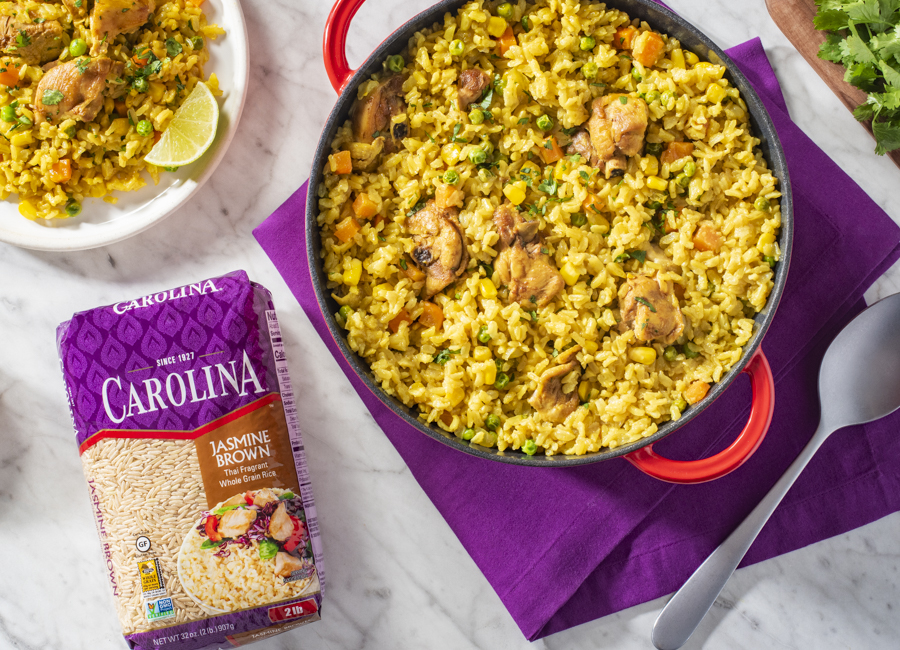 10. Cilantro Lime Rice
This simple Cilantro Lime Rice recipe made with our Carolina® Jasmine Rice is the perfect side dish for any meal, whether it's breakfast, lunch or dinner.
If you are really pushed for time, check out our microwavable Ready to Heat Cilantro Limón Jasmine Rice.
Feel free to add in some additional proteins by throwing in some black or red beans, chicken or beef. For another interesting take on this recipe try adding some green onions or some saffron as well.
With this guide, you should have no shortage of new rice dishes to try out in your home. As always, Carolina® Rice is committed to helping you get the most out of your rice.