Meatballs are beloved by people all over the world and can be found in many global cuisines from Europe all the way to SouthEast Asia. In this guide we are going to be taking a look at some different ways you can create great tasting meatballs with spices, herbs along with our favorite ingredient— rice!
Yes, that's right, we'll be showing you our favorite meatball and rice recipes along with how to make meatballs from scratch using our very own Carolina® Rice.
Making Meatballs Using Rice
Rice is a great ingredient for making meatballs as it acts as an effective binding agent ensuring that your meatballs will stay in one piece while you are cooking them. It also works great as a base for vegan and vegetarian meatballs. You can make these meatballs with a variety of different long grain rice types from Carolina® Rice, including: white, brown, jasmine or basmati. Once you have chosen your rice you can take a look at these recipes.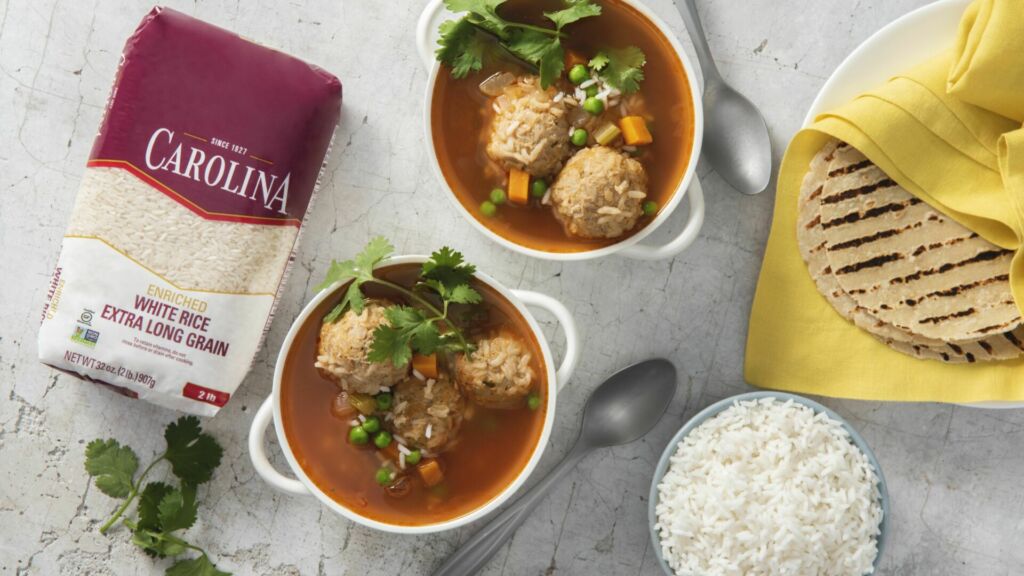 Known as Albondigas in Spanish, this dish is popular all over Latin America and Spain though they are perhaps most traditionally found in Mexico. The chicken meatballs in this dish are prepared with a soup that includes sautéed onions, celery and carrots in chicken broth along with tomato sauce. To make your albondigas more aromatic, try using our Jasmine White Rice.
Although not strictly meatballs, this great tasting recipe can be adapted into a meat-free meatball recipe so your vegetarian friends don't need to miss out on the fun. Although these rice cakes don't include meat, the rice and beans work together to create a whole protein. If you want you can even serve these rice cakes on their own, they work great as an appetizer.
Drizzle with homemade salsa: For a great salsa side, try mixing together corn kernels, avocado, cilantro, lime juice along with some jalapeño peppers.
Traditional Style Meatball Recipes With Rice
If you'd prefer to make more traditional style meatballs without using rice as a binding agent, you can follow these steps to create great tasting meatballs also from scratch.
First select which ground meat you want to use. (eg beef, turkey, chicken)
Next pick your binder. If you don't want to use rice, you can use other ingredients such as breadcrumbs, milk and egg.
Mix the meat and the binder together and shape them into balls.
Finally you can choose either to roast or fry your meatballs.
These meatballs will go great with a simple marinara sauce, you can also experiment and try them with another type of dressing. For some other great rice and sauce recipe ideas that incorporate these meatballs you can check below: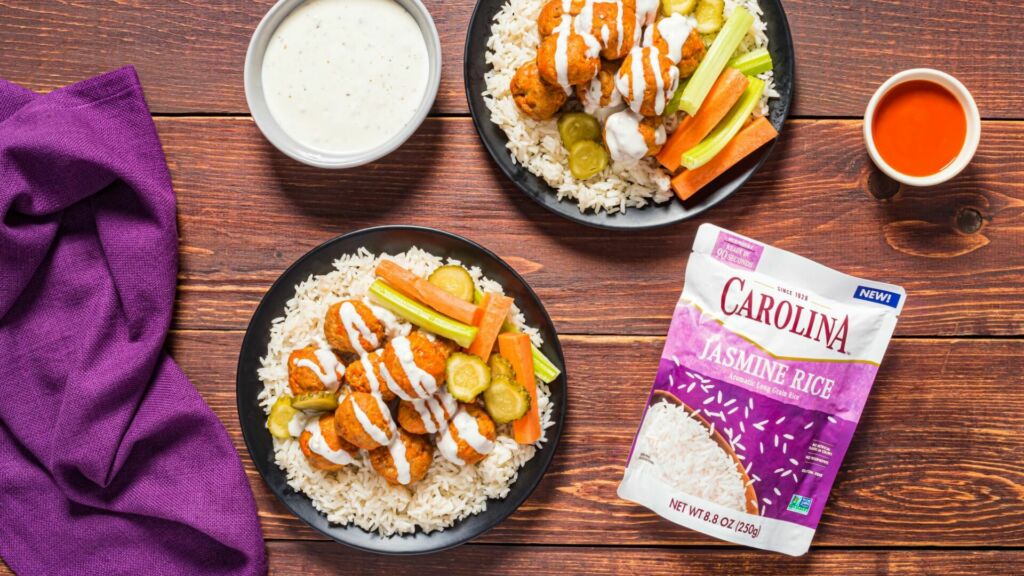 Served with Carolina® Jasmine Rice, these Buffalo Chicken Meatballs always taste great, whether as part of a meal or just a tasty snack.
For non-meat eaters the chicken can easily be swapped out with a vegetarian alternative like cauliflower for example. For the Buffalo sauce, you can change things up by adding other ingredients like lime juice, onion powder or garlic, if you want to turn up the spice you can also add in some hot sauce with chili flakes or paprika.
As with any of these meatball recipes, if you feel like you've made too much you can freeze them and reheat them another day.
These great tasting meatballs are simple to prepare and pack just the right amount of spice, allowing you to enjoy them without being overwhelmed. They also go great alongside our Carolina® rice.
If you want to change up the flavor you can try swapping out the cilantro for basil or parsley depending on your tastes.
You don't have to prepare these meatballs with rice, they also go great in burritos and enchiladas.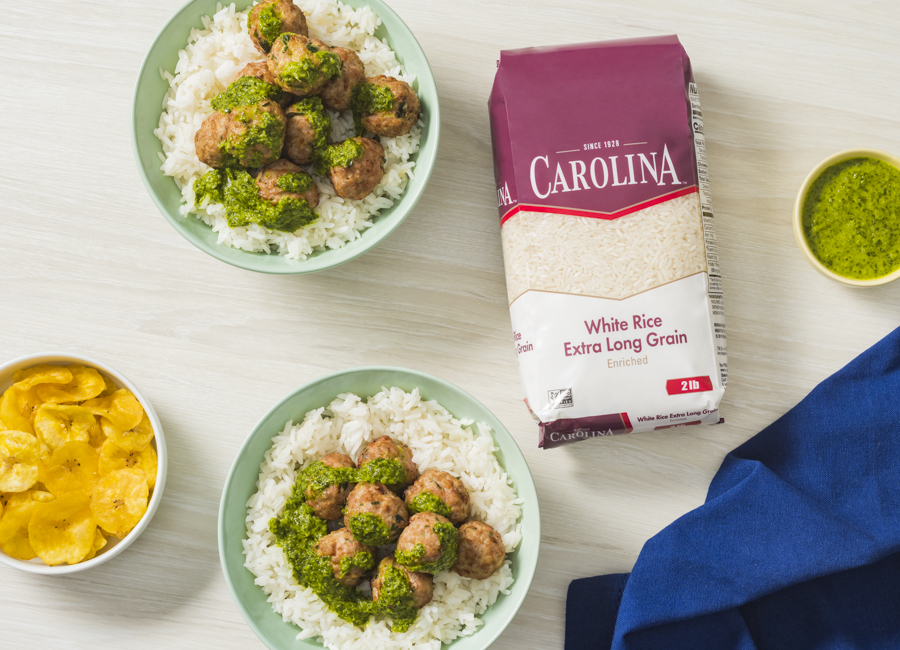 Yes, that's right you can also use fish as a base for your meatballs instead of just sticking to beef, turkey and chicken. This recipe is prepared with tuna and chipotle peppers in adobo and goes great with Carolina® Brown Rice. These meatballs can be prepared in either an air fryer or an oven. Try sprinkling some cilantro over these meatballs for best results.
Remember you can check out the Carolina® rice cooking section for more tips and tricks; from breakfast to dessert, there are plenty of great recipes! We regularly update our website in order to give you the best tools to improve your cooking skills.