With warmer weather approaching, colorful decorations, flowers blooming and just a bit more sunshine with longer days, spring is a time to celebrate, and one of the best occasions is Easter.
Whether it's large or small, a meal with family and friends is the perfect opportunity to bring everyone together around the table. And this year, at Carolina® Rice, we'd like to help you bring out the best of the season and impress everyone with a few dishes to add an elevated touch to your spread. We'll give you a few appetizers, main dishes and even some incredible desserts. So, get your creative juices flowing and let's delve into some ideas.
Appetizers
First impressions matter — even with your meals! One of the best ways to elevate your meal is to start with the very best ingredients. We're talking about using high-quality Carolina® Rice varieties and flavorful seasonal ingredients.
Use spring produce like avocado, mango or herbs like basil to add a distinguished touch to your starters. Here are a few of our favorites that will really add something special to your starter spread.
Video:
Easter Main Courses
Once your starters are out of the way, it's time to get working on the main course. While flavor is key, you can also add an elevated touch to your meals by presenting them in a new or fun way.
These Savory Shrimp and Rice Bowls are great for showcasing shrimp in an appetizing way.
Or, add a pop of color with a brightly infused rice dish. Try this Creamy Rice Cooker Saffron Risotto for a vibrant and perfectly spiced dish.
For another colorful presentation, add something a little bit lighter to the table in the form of lettuce wraps. Try these Korean-inspired Rice and Beef Lettuce wraps loaded with whole grain brown rice and tons of flavor.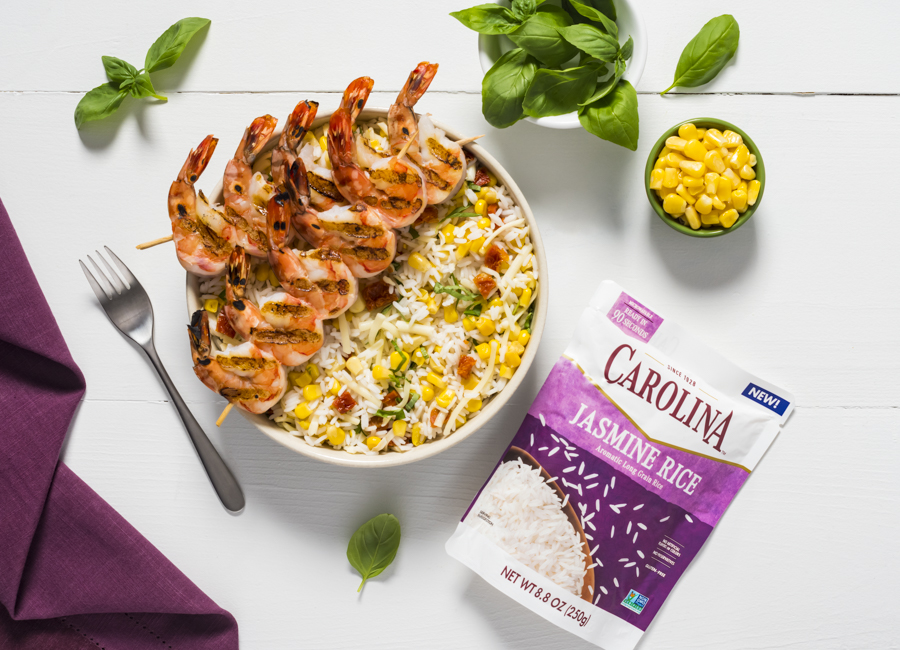 Side Dishes
When it comes to side dishes in your meal spread, nothing beats a traditional side of rice — except for these elevated options!
Starting with any variety of Carolina® Rice, you can add flavor by infusing the cooking liquid or stirring in something delicious. Try any of these options below:
Find more ways to level up your side of plain rice using our tips and recipe ideas.
Easter Desserts
Finally, for those who have a sweet tooth that always leave room for dessert, these indulgent Easter desserts will satisfy your craving.
Pies or Tarts
A delicious pie or tart will always add a lovely touch to the dessert table and are great for decorating. Try your hand at a homemade meringue for this Key Lime Pie Rice Pudding, or prepare something that is completely free of dairy and gluten like this Coconut and Almond Rice Tart.
Rice Pudding
Once you learn the basics of how to make rice pudding, there is no telling what you can do to add an elevated touch to yours. For example, try this Strawberry, Churro and Chocolate Rice Pudding for a tasty and sweet unique touch to the classic. Or, turn it into a layered treat like these Rice Pudding Parfaits with Pineapple and Mango.
Dessert Board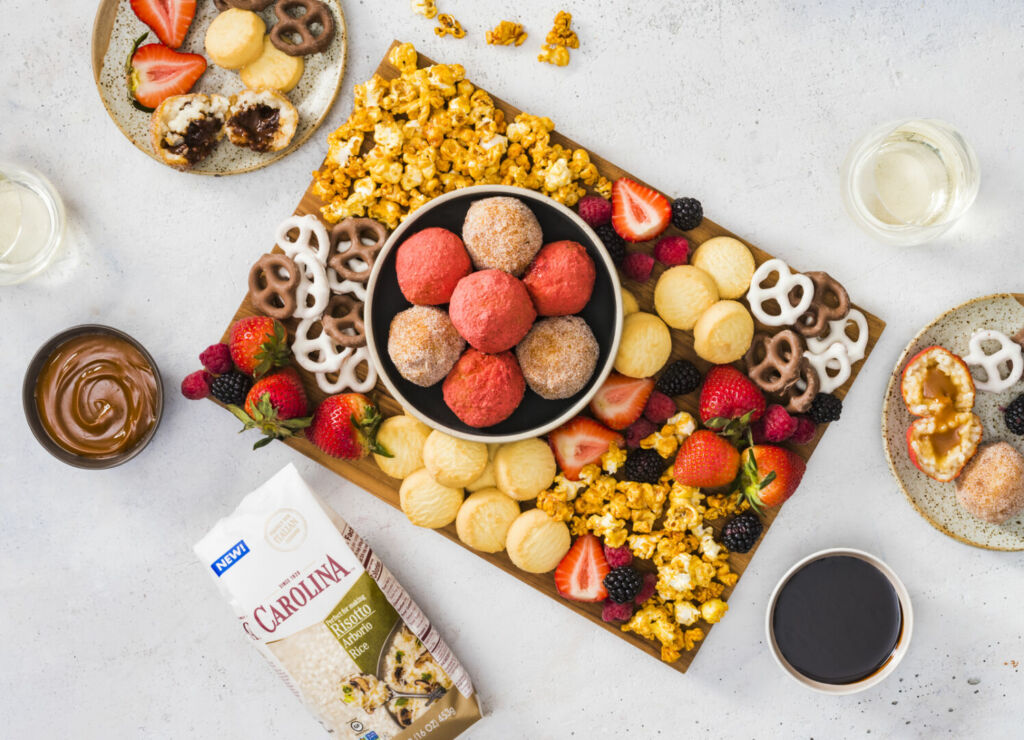 For something truly innovative and fun, why not put together a dessert board using homemade Sweet Arancini Version. And, you might want to throw on some Rice Truffles with Matcha Green Tea and White Chocolate for a pop of green.
With all of these different ideas to elevate your traditional dishes, you can prepare an outstanding Easter Meal to be remembered. All your friends and family will enjoy an exquisite Carolina® Rice dish with the best quality ingredients. From starters to desserts, every bite taken will exceed the expectations of your guests.