If you're a lover of creamy and delicious desserts, you're probably already a fan of rice pudding. And if you've never tried it, we've got some tips and tasty recipes that are sure to bring you around. This creamy concoction is delicious in its traditional form, yet incredibly versatile allowing for different variations that include your favorite flavors such as this Chocolate Rice Pudding and even this perfect-for-Fall Pumpkin Spice Latte Rice Pudding.
While it isn't a difficult dessert to make, it is important to get certain key elements just right in order to get the classic flavor and texture every time. While it's a popular dish in many parts of the world and the traditional version varies depending on where you are in the world, our recipe is for Traditional Arroz con Leche, inspired by the South American version. Mastering this classic is a great place to start!
What is Rice Pudding?
Understanding this dessert and its components is the first step to making the perfect rice pudding. This rice-based dish is typically cooked in milk and water, is sweetened with sugar, and includes other ingredients based on which variation you are making.
The Components
As mentioned before, getting the key elements just right is important when it comes to mastering this recipe. Let's take a look at the components and why they are important.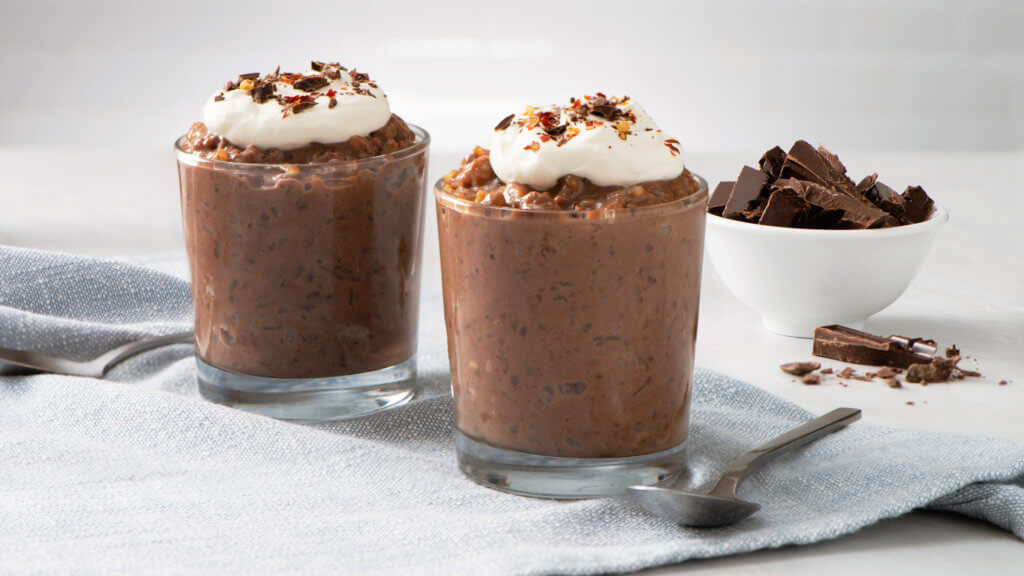 The Rice
As this dish is rice-based, finding the right rice is key. Many people might bypass this step of finding the right variety before digging in which might lead to less than perfect results.
Traditional rice pudding is typically made with long grain white rice, although some prefer to use Basmati rice due to its aromatic flavor and starchiness. When cooking, Basmati rice releases its starch and this results in a creamy and slightly solid consistency that is perfect for rice pudding. Both types of rice work for this dish so the choice between these two types is really up to you.
The Liquid
For traditional rice pudding, the only liquids you need are water and milk. As mentioned before, when the rice starts cooking, the starch is released which when combined with the milk, creates the perfect creamy texture without the need of any thickening agents like cornstarch or eggs.
For Flavor
The magic of rice pudding is that it can be flavored with an array of different things from fresh fruit, to chocolate, and even everyone's favorite Fall flavor, Pumpkin Spice. The classic version is sweetened with sugar and flavored with cinnamon, but this tasty dessert can easily be turned into a citrusy treat like this Key Lime Pie Rice Pudding by adding a bit of lime juice.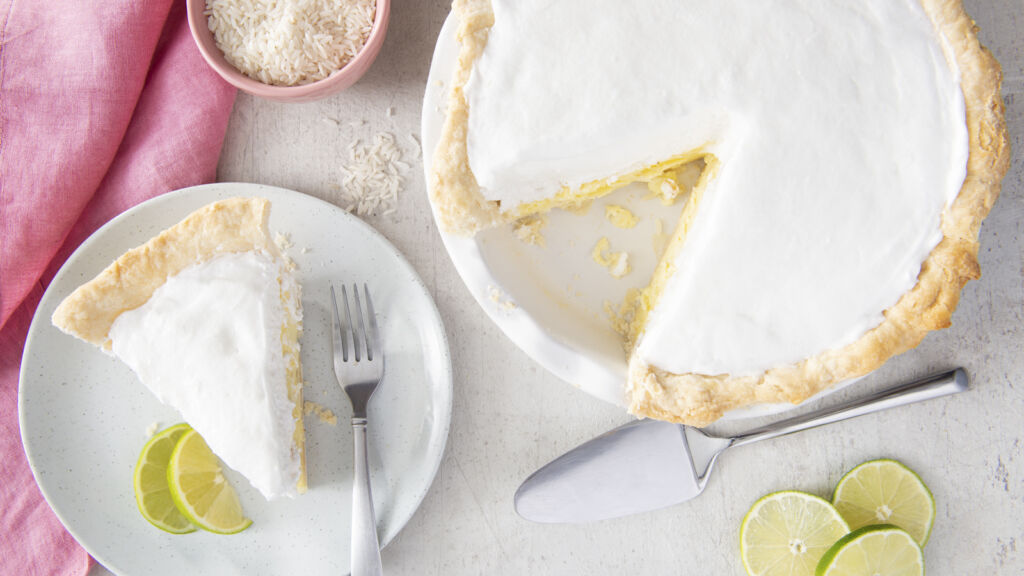 Rice Pudding Variations
You might be surprised to learn just how many local variations there are around the world for this classic creamy dessert. With a few simple additions, the traditional version below can be transformed into something original and authentic to different cultural regions. Try each of them to identify the different nuances and experience something incredible every time. 
Indian Rice Pudding
Also known as Kheer, this wet rice pudding is characterized by a more liquid consistency. The flavor profile of the classic Indian rice pudding is more nutty and spiced as ingredients like cardamom or cashews are added. The distinctive taste of this variation is in the addition of rose water once the pudding is cooked through.
Mexican Rice Pudding
One of the most common varieties enjoyed worldwide, you are most likely already familiar with Mexican rice pudding or arroz con leche as it's known in Spanish. With no surprising ingredients like cardamom or rose water, this is the kind of recipe that you can put together with what you have in your pantry or fridge.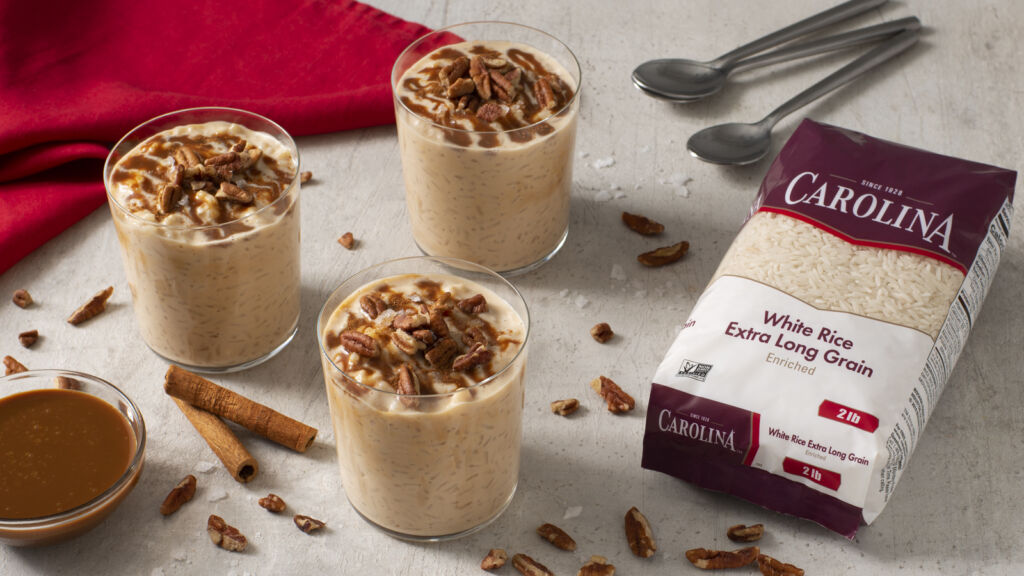 Swedish Rice Pudding
Swedish rice pudding, or porridge, is enjoyed as a Christmas treat with an aromatic vanilla taste. This Scandinavian recipe is pure comfort food during the colder months of the year. This sweet porridge recipe can also be served for breakfast.
Spanish Rice Pudding
When comparing classic recipes for arroz con leche, only a few nuances separate the traditional Mexican and Spanish versions. The European variation often calls from plumper short grain varieties like Arborio Rice or Arroz Bomba. Likewise, in some households, citrus ingredients like orange peel or lime zest are usually added to counteract the sweet sugary taste.
Puerto Rican Rice Pudding
In Puerto Rico, this dessert is also known as Arroz con dulce, or sweet rice. Similar to other versions, this recipe is prepared as a treat during the holiday season. However, the flavor is quite similar to Indian variations as spices like cinnamon, ginger, and cloves are used to infuse the milk.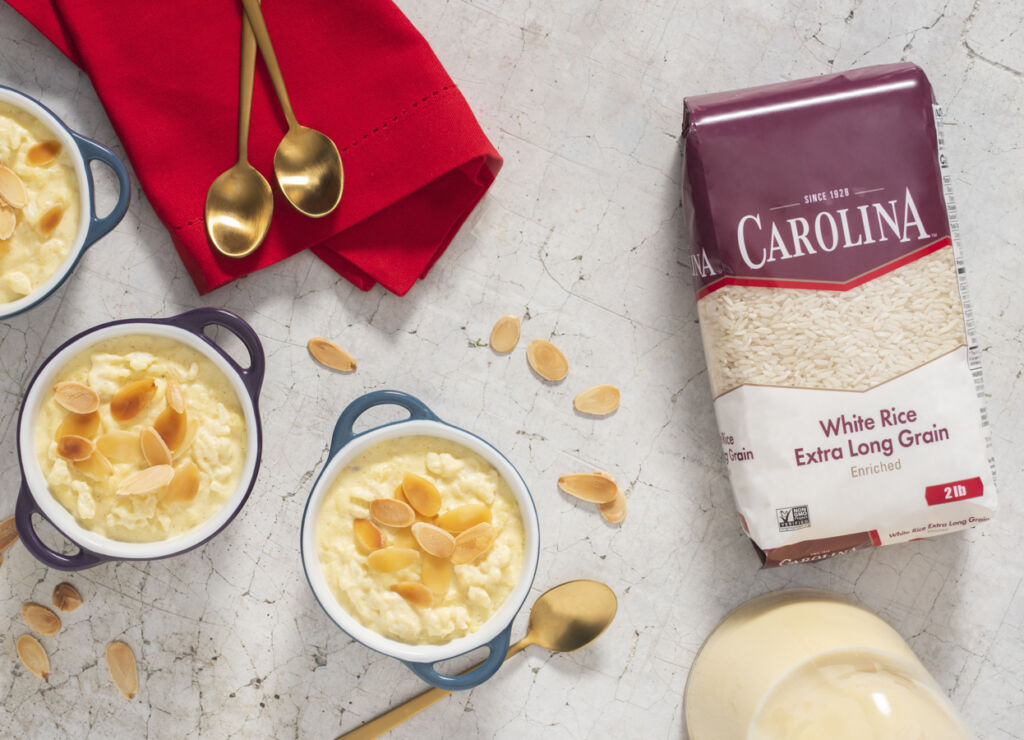 Japanese Rice Pudding
Different from each of the variations we have listed so far, Japanese rice porridge is actually a savory dish. Okayu is a comforting rice gruel, similar to congee, that's prepared with just short grain rice and water. For extra goodness, toppings like scallions, salmon or nori seaweed are added.
Baked Rice Pudding
Considered an old-fashioned version of the recipe, baked rice pudding is a custard-style dessert. It is prepared with similar ingredients to the recipe listed above, however, this warm and hearty version results in a more compact and less milky texture.
Exotic Rice Pudding Recipes
Before we share our go-to recipe for classic rice pudding with you, this guide wouldn't be complete if we didn't mention some of the trendiest and exotic additions for more exciting new recipe variations. Have you tried any of these before?
Vegan Rice Pudding
As you've probably guessed, the vegan recipe is prepared with dairy-free milk and butter options. Soy or nut milk like almond or cashew are usually used for a vegan-friendly dessert that is very similar to the traditional version.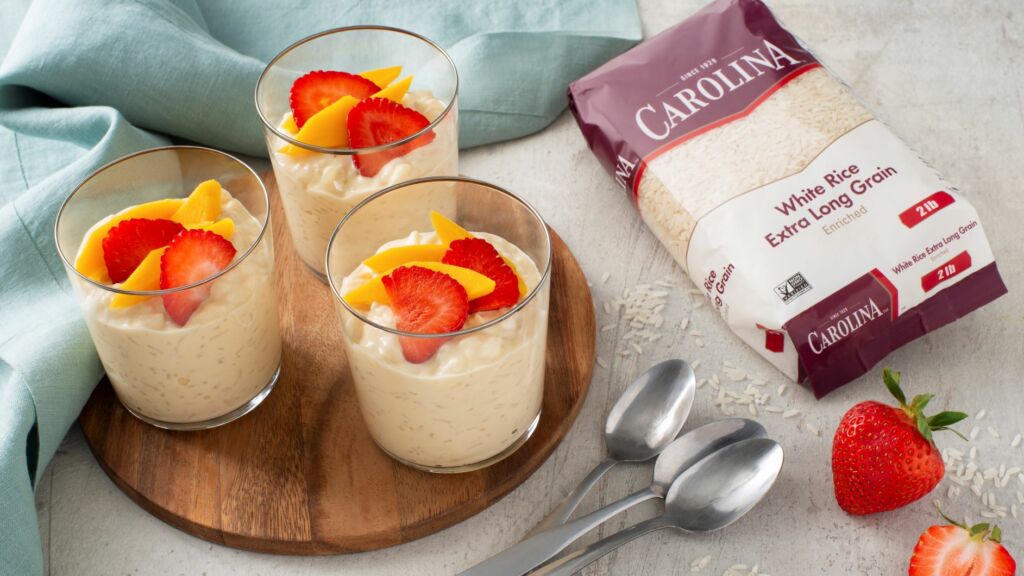 Coconut Milk Rice Pudding
For a Caribbean or Thai-inspired twist, replace regular milk with canned coconut milk. This is also a great dairy-free alternative for a vegan dessert. If the pudding consistency is too thick, thin it down with your preferred milk or a little water. Boost the exotic flavors by topping with shredded coconut or sliced tropical fruits like mango or pineapple, like in this Tres Leches Rice Pudding.
Banana Rice Pudding
For some, adding bananas to the classic rice and milk dessert might be exotic. However, in many households this is the preferred rice pudding variety! There are two ways to add banana flavor into your treat:
Blend ripe bananas with milk and use as the cooking liquid
Slice and use for a fruit topping on the classic dessert.
Still Have Questions?
Before you get started on your rice pudding, let's take a look at some common questions surrounding the rice pudding process.
To Rinse or Not to Rinse Rice
That is very frequently the question. With any rice dish, it's sometimes difficult to know whether you should rinse your grains or not. For something like risotto, you don't want to start by rinsing as the starch creates that creamy risotto texture we all know and love.
While we've mentioned before that this dessert gets its perfectly creamy texture from the starch that is released when the grains are cooking, we do suggest a rinse for this recipe in order to wash off excess debris and added starch. While this might sound a bit counterproductive, remember that too much starch can also cause your rice pudding to be too mushy.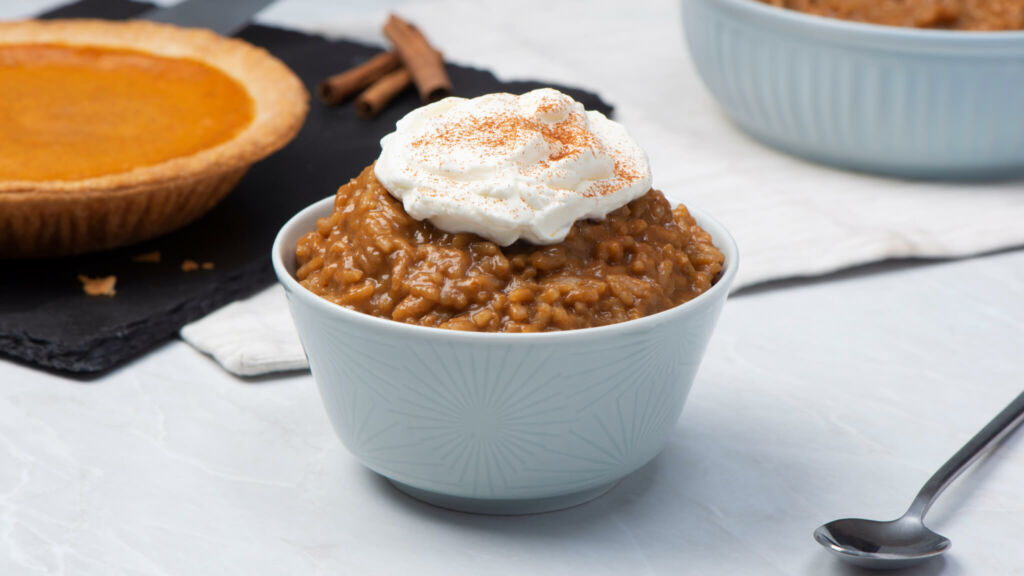 Does Leftover Rice Work for Rice Pudding?
In short, yes. And while we are big fans of repurposing leftover rice for other recipes, it will require that you adjust the water ratios if used for this recipe so we suggest using freshly cooked rice until you've mastered your rice pudding skills.
Classic Rice Pudding Recipe
Ingredients
● 1 cup Carolina® Basmati Rice or White Rice
● 2 cups water
● 2 cups whole milk
● 2 cinnamon sticks
● 1 tablespoon lime zest
● 1 ½ cup sugar
● 1 ½ cup raisins (optional)
● ground cinnamon (optional)
Instructions
Step 1
Rinse rice in cool water until the water runs clear. Drain any excess water. After, in a medium saucepan, bring water to a boil.
Step 2
Stir in the rice, reduce heat and simmer for 15 minutes, uncovered. Then, add milk, cinnamon sticks, lime zest and sugar.
Step 3
Return the pot to a simmer. Cook, stirring occasionally, 15 minutes. When rice is done, remove the cinnamon sticks.
Optional: Can be served both warm or chilled, and garnished with raisins and ground cinnamon.
Get Creative
Now that you've completed Rice Pudding 101, you are ready to try your favorite recipes, and maybe even create some of your own! For a cool and tropical treat, try this Coconut Rice Pudding Milkshake. And if you're in the mood to bake, you can even use rice pudding as a pie filling for these Sweet Rice and Raisin Mini Pies.