If you're a lover of creamy and delicious desserts, you're probably already a fan of rice pudding. And if you've never tried it, we've got some tips and tasty recipes that are sure to bring you around. This creamy concoction is delicious in its traditional form, yet incredibly versatile allowing for different variations that include your favorite flavors such as this Chocolate Rice Pudding and even this perfect-for-Fall Pumpkin Spice Latte Rice Pudding.
While it isn't a difficult dessert to make, it is important to get certain key elements just right in order to get the classic flavor and texture every time. While it's a popular dish in many parts of the world and the traditional version varies depending on where you are in the world, our recipe is for Traditional Arroz con Leche, inspired by the South American version. Mastering this classic is a great place to start!
What is Rice Pudding?
Understanding this dessert and its components is the first step to making the perfect rice pudding. This rice-based dish is typically cooked in milk and water, is sweetened with sugar, and includes other ingredients based on which variation you are making.
The Components
As mentioned before, getting the key elements just right is important when it comes to mastering this recipe. Let's take a look at the components and why they are important.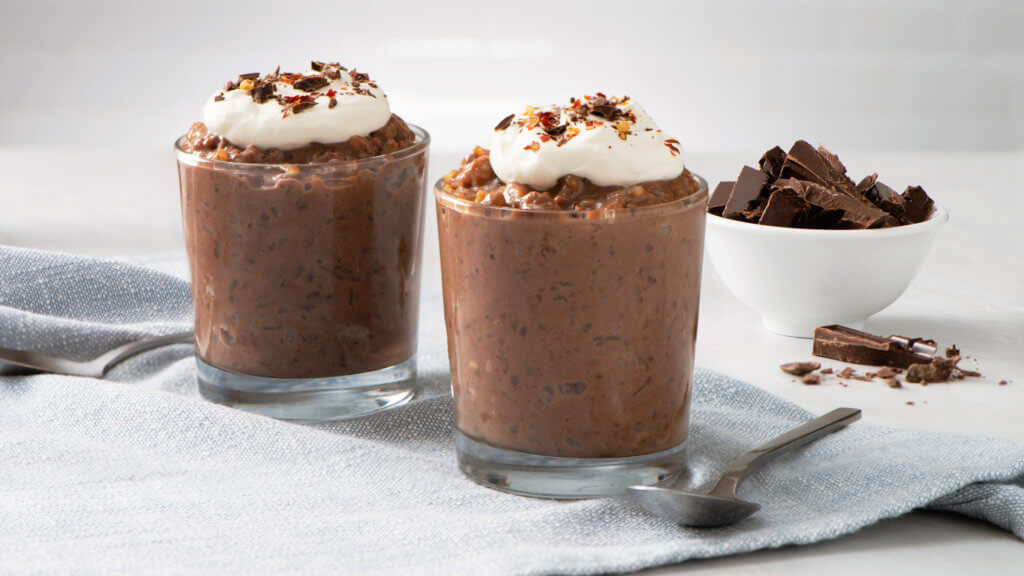 The Rice
As this dish is rice-based, finding the right rice is key. Many people might bypass this step of finding the right variety before digging in which might lead to less than perfect results.
Traditional rice pudding is typically made with long grain white rice, although some prefer to use Basmati rice due to its aromatic flavor and starchiness. When cooking, Basmati rice releases its starch and this results in a creamy and slightly solid consistency that is perfect for rice pudding. Both types of rice work for this dish so the choice between these two types is really up to you.
The Liquid
For traditional rice pudding, the only liquids you need are water and milk. As mentioned before, when the rice starts cooking, the starch is released which when combined with the milk, creates the perfect creamy texture without the need of any thickening agents like cornstarch or eggs.
For Flavor
The magic of rice pudding is that it can be flavored with an array of different things from fresh fruit, to chocolate, and even everyone's favorite Fall flavor, Pumpkin Spice. The classic version is sweetened with sugar and flavored with cinnamon, but this tasty dessert can easily be turned into a citrusy treat like this Key Lime Pie Rice Pudding by adding a bit of lime juice.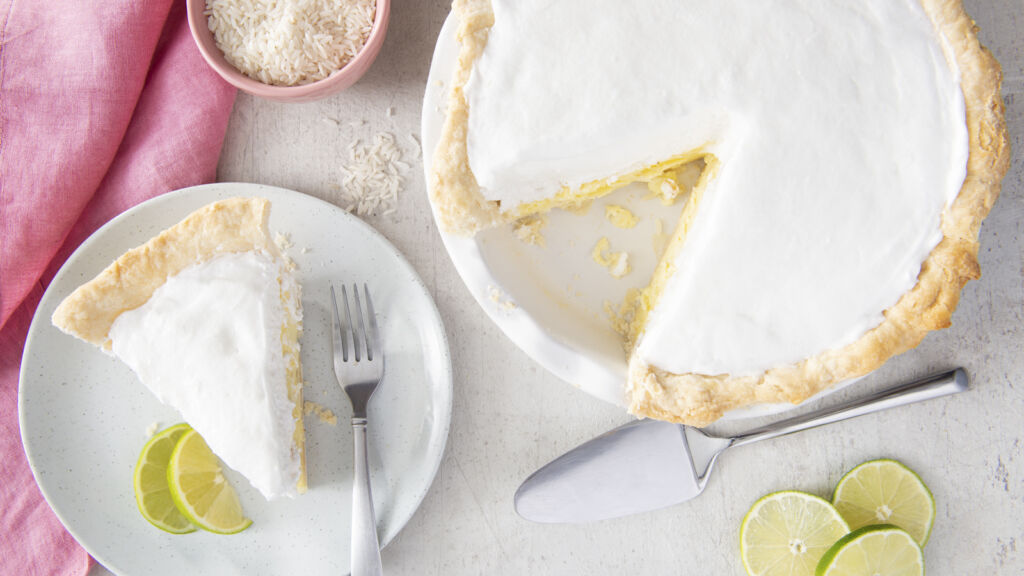 Still Have Questions?
Before you get started on your rice pudding, let's take a look at some common questions surrounding the rice pudding process.
To Rinse or Not to Rinse Rice
That is very frequently the question. With any rice dish, it's sometimes difficult to know whether you should rinse your grains or not. For something like risotto, you don't want to start by rinsing as the starch creates that creamy risotto texture we all know and love.
While we've mentioned before that this dessert gets its perfectly creamy texture from the starch that is released when the grains are cooking, we do suggest a rinse for this recipe in order to wash off excess debris and added starch. While this might sound a bit counterproductive, remember that too much starch can also cause your rice pudding to be too mushy.
Does Leftover Rice Work for Rice Pudding?
In short, yes. And while we are big fans of repurposing leftover rice for other recipes, it will require that you adjust the water ratios if used for this recipe so we suggest using freshly cooked rice until you've mastered your rice pudding skills.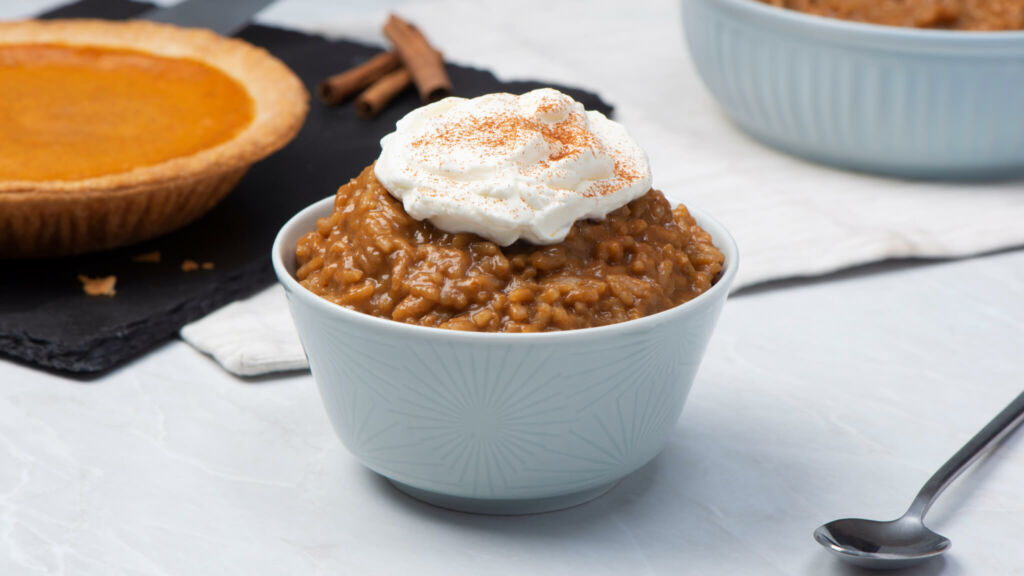 Classic Rice Pudding Recipe
Ingredients
● 1 cup Carolina® Basmati Rice or White Rice
● 2 cups water
● 2 cups whole milk
● 2 cinnamon sticks
● 1 tablespoon lime zest
● 1 ½ cup sugar
● 1 ½ cup raisins (optional)
● ground cinnamon (optional)
Instructions
Step 1
Rinse rice in cool water until the water runs clear. Drain any excess water. After, in a medium saucepan, bring water to a boil.
Step 2
Stir in the rice, reduce heat and simmer for 15 minutes, uncovered. Then, add milk, cinnamon sticks, lime zest and sugar.
Step 3
Return the pot to a simmer. Cook, stirring occasionally, 15 minutes. When rice is done, remove the cinnamon sticks.
Optional: Can be served both warm or chilled, and garnished with raisins and ground cinnamon.
Get Creative
Now that you've completed Rice Pudding 101, you are ready to try your favorite recipes, and maybe even create some of your own! For a cool and tropical treat, try this Coconut Rice Pudding Milkshake. And if you're in the mood to bake, you can even use rice pudding as a pie filling for these Sweet Rice and Raisin Mini Pies.