We're all familiar with the classic Thanksgiving menu and how challenging it can be to host one of the most special dinners of the year! Whether you decided to go with traditional recipes or some original dishes to switch up the holidays, you probably went a little overboard, possibly on purpose, and now you've got a whole lot of leftovers.
So, we've put together our top recipes to enjoy every last bit without any leftover fatigue! We've also included those extra ingredients you added to your shopping cart and didn't even use when cooking – an extra can of pumpkin puree or a bunch of leafy greens for the side salad… While turkey is both the star of the night and your meals for the entire week after, there are also other ingredients that are now lying in your pantry or fridge, that need to be repurposed into something delicious!
Turkey or Ham Recipes
Stepping out of your comfort zone can be hard, but there are many recipes you can whip up with turkey, or ham if that's what your family prefers, that go far beyond a simple sandwich. From an easy burrito filling to saucy enchiladas and wholesome stuffed vegetables, make sure to try out these recipes and wave your simple plate of leftovers goodbye.
Turkey Fried Rice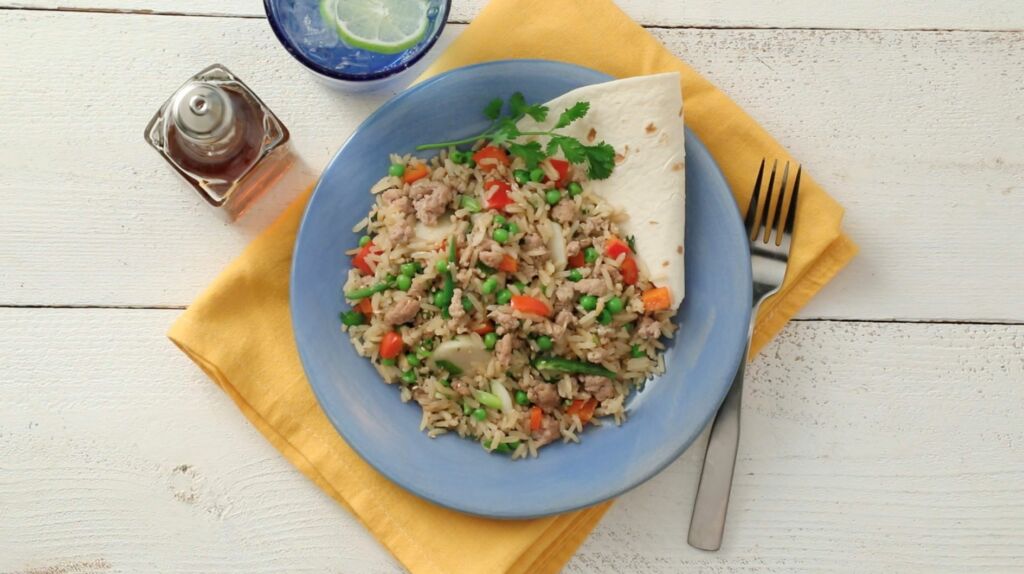 Fried rice is a family favorite and one of those meals that somehow always seems to sound good. For this recipe variation, turkey or ham meets classic fried rice ingredients with the addition of jalapenos and red bell peppers – the perfect blend of both Asian and Latin flavors in one dish!
Burritos and Enchiladas with Turkey Filling
Whether you're looking for a meal on the go or comfort food, wrapping ingredients into a tortilla is always a great solution – even better if you already have a protein-based ingredient ready in the fridge!
Slice up some turkey and combine with rice, sauce, and veggies (other Thanksgiving leftovers will work too) and you've got yourself a tasty burrito. Green rice lover? Then this Burrito recipe with Turkey and Cilantro Lime Rice is just what you're looking for – try preparing homemade cilantro lime rice or use our tasty short cut Cilantro Limón Ready To Heat Jasmine Rice: microwavable rice that is ready in 90 seconds!
If you're craving something a bit more warm and hearty and coated with melted cheese, carefully fill, roll and place tortillas in an oven-safe pan to cover with sauce and top with cheese. After a few minutes in the oven, you'll be enjoying tasty enchiladas for dinner. Personalize the filling with more whole grain or veggie-packed ingredients but either will be great to use up those turkey leftovers. See below for some enchilada recipes that you can tweak and adapt to cook with what you already have!
Stuffed Vegetables
Squash and root vegetables are right at the top of our Fall seasonal produce list. Aside from being delicious and packed with nutrients, squash are fun to stuff with your favorite ingredients. Give new life to those last bits of turkey or ham by combining with your preferred rice variety – from short to long grain white rice – along with other seasonal ingredients like apples and pumpkin seeds to make the stuffing for a tasty Stuffed Butternut Squash recipe.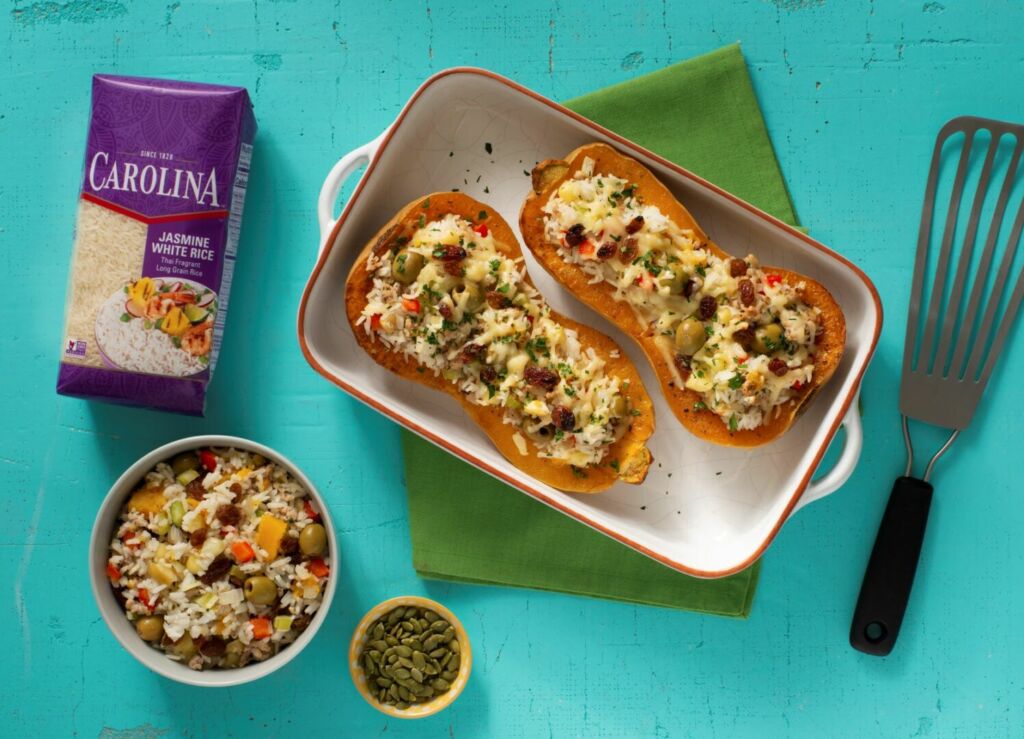 No butternut squash? This recipe is also great with zucchini, bell peppers, acorn squash or even sweet potatoes!
Festive Side Dishes
If you find you're left with a ton of unused greens after Thanksgiving dinner, we've got a few recipes that will make eating your daily dose of greens easier and tastier.
Brussels Sprout Recipes
Bought too many Brussels sprouts this year? Use them up for an any-day-of-the-week veggie-packed side dish like this Green Rice with Roasted Vegetables. Or challenge your chef skills by gathering your family for a special Sunday lunch and trying your hand at a homemade Paella with Harvest Vegetables.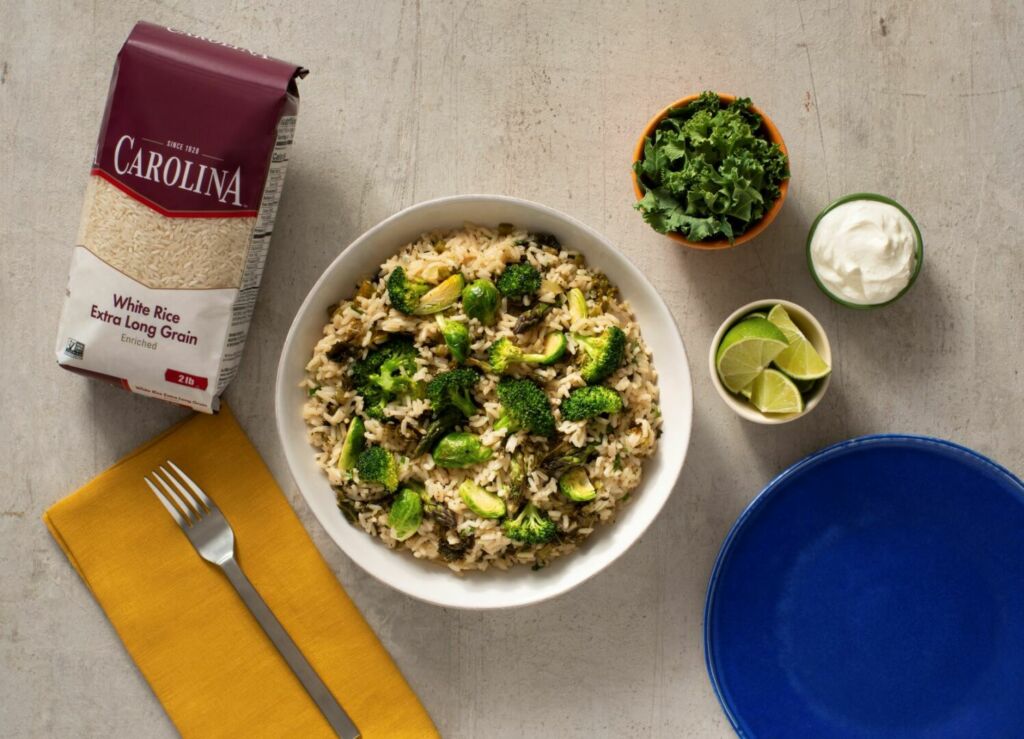 Ideas with Sweet Potato
Sweet Potato Casserole is a family favorite for Thanksgiving but, what else can you cook with this sweet-tasting root vegetable? Jot down this list of recipes using sweet potato for any meal of the day.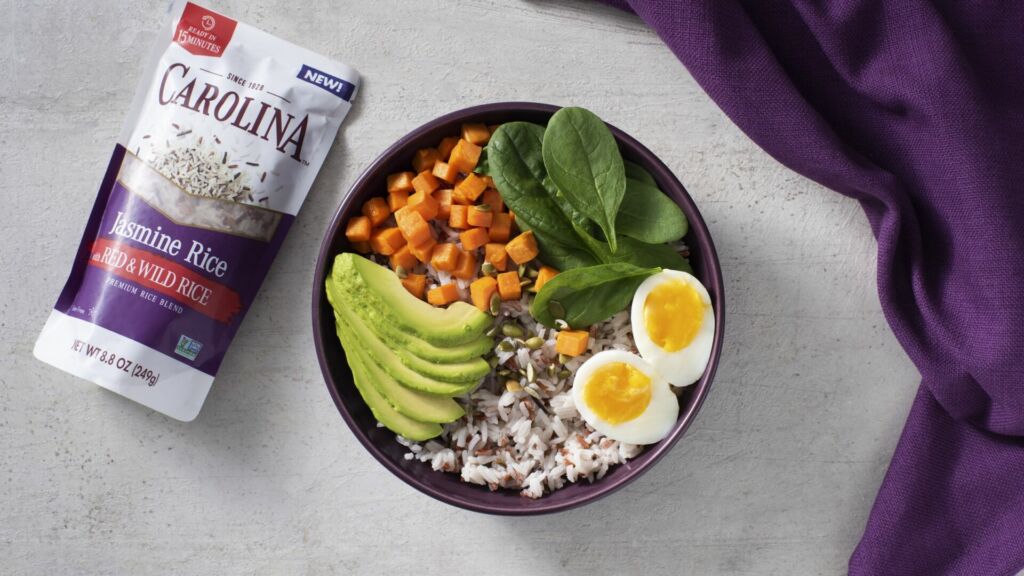 Beyond Pumpkin Pie
In the sweets department, pumpkin pie is a quintessential Thanksgiving dessert. But, if you've had just about enough pie and you've still got a bit of leftover homemade or canned puree, not to worry, there are plenty of other tasty desserts and more to repurpose that pumpkin.
Nowadays, there are a lot of creative and delicious ways to enjoy fall produce that can be both sophisticated and more down to earth. If you're looking for something to impress, you're going to want to try this flan-like Crème Caramel made with aromatic Carolina® Jasmine Rice. Or, if you enjoy everyday flavors, try our version of the Pumpkin Spiced Latte in Rice Pudding form!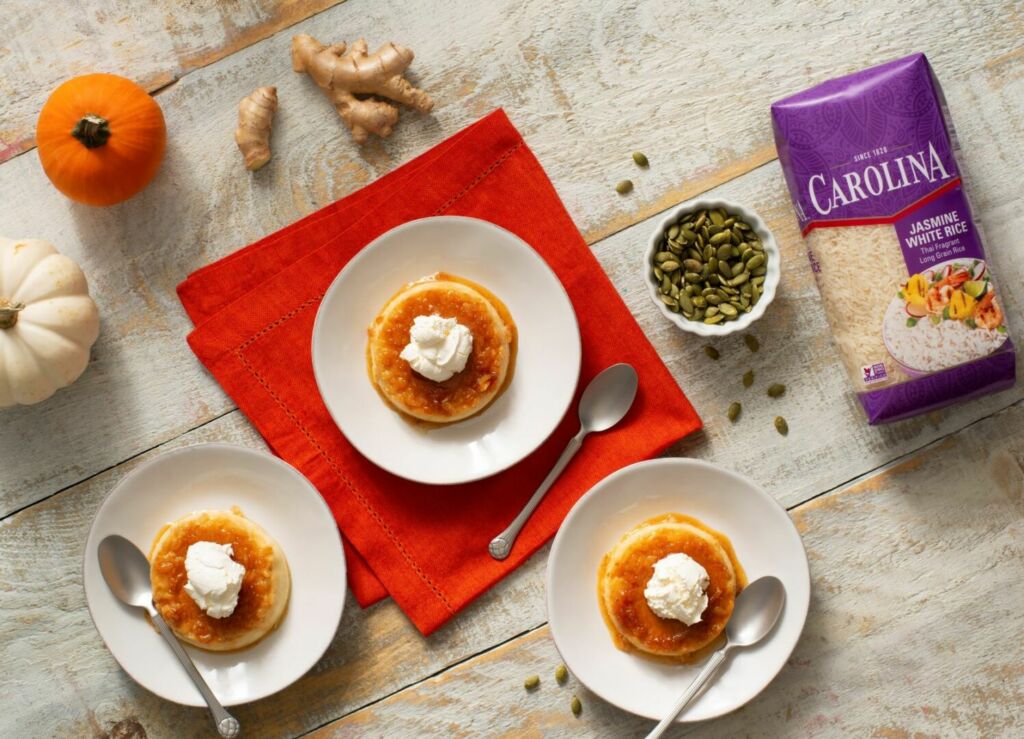 Not too big on sweets? We've got good news – pumpkin is great for savory dishes too. Try it out in this Thai-inspired Pumpkin Coconut Soup that's just plain good for the soul.
How to Use Leftover Cranberry Sauce
Last but not least, one of the most overlooked sides on every Thanksgiving table is the cranberry sauce, and we've got a few clever ideas to put it to good use. Because of its sweet flavor, you can mix it with other ingredients to make a sauce, spread, salad dressing or even a topping for yogurt, toast or pancakes.
One way to use up cranberry sauce is by blending it with spicier ingredients like peppers in this Ancho Cranberry Sauce poured over leftover turkey and rice. You might even think about adding it to your table next year.
You can also make it a tasty sweet dip! This scrumptious recipe for Sweet Empanadas is made with a rice pudding filling and is great paired with warm cranberry sauce on the side.
However you enjoy your Thanksgiving day, whether it be in the company of many or a small gathering with a few, one thing is for sure – you're going to want to make a bit of extra food to try out all of these delicious meal ideas using your favorite variety of Carolina® Rice! Which one will you make first?