Jasmine Rice All Around
Rice, in all its varieties, whether that be ground into a flour, puffed, in a rice bowl, dessert or any number of forms, is a staple food around the world. Jasmine rice may just be one of the most versatile of all of them.
So, if you've exhausted all of your plain white and brown rice ideas and you're baffled about how to use jasmine in your next recipe, look to its Asian origins and take a few suggestions from these Asian-inspired dishes.

From the high mountains of Thailand to the bustling streets of Phnom Penh, Cambodia, jasmine rice can be found in dishes all over Southeast and Mainland Asia. This long-grain rice variety is the star of the show in each of these recipes, whether it be a simple chicken and veggie stir fry to a full Thai style burrito. Take a look at all of our top and tasty picks using the starring rice. We'll show you just what you can do with jasmine rice to get the most out of each dish you make.
Essential Curry
Asian recipes captivate all of our five senses, but the most alluring of all have to be the curries – and these Thai coconut chicken burritos are no exception. With a Mexican spin, these burritos are filled with jasmine rice infused with coconut milk, Thai red curry, soy sauce, freshly squeezed lime and savory chicken and veggies on top.
If you like the sound of that, you'll also enjoy this Thai kaeng khiao wan, which directly translates to "sweet green curry". Which packs a punch on account of the green chilis added, so don't let its sweet name fool you. Bring together the flavors of the curry sauce along with Thai eggplant, cilantro, kaffir, lime leaf and fresh basil served over jasmine rice for the perfect dish to prepare.

For a final curry piece, we'll take a trip over to India for a plate full of Chicken Biryani. This dish is traditionally made using Indian spices and garam masala including curry, ginger, pepper, cardamom, cumin, cinnamon, and many more delicious spice combinations. The aromatic jasmine creates a nice bed for this spice mixture served along with chicken and vegetables.
Fantastic Fried Rice
Jasmine rice is the perfect rice for making all of your favorite Chinese fried rice dishes, as the long grains remain fluffy and separate when cooked so that each granule cooks up evenly with the other ingredients.
Our first suggestion is a Chicken Fried Rice recipe using a blend of Carolina® Long-Grain and Jasmine Rice, specially crafted for making fried rice dishes at home. Don't forget to add in the soy sauce, sesame oil, green onion and eggs for a quick and amazing dinner.

Want to take your fried rice skills to the next level? This fried rice recipe combines Pad Thai swapping out the rice noodles for rice and served with a delicious Japanese style omelet on top. With a bittersweet sauce, finely chopped vegetables, soy sprouts, scrambled eggs and an additional source of protein like chicken, this fusion fried rice recipe is a sure win.
Fresh Rice Salad Bowls
In our repertoire, we've got hot fried rice dishes and savory curry sauce mixes, but what about something lighter with jasmine? The fluffy long grains are perfect for refreshing salads with light Asian-inspired dressings. Take this Chinese inspired salad bowl for example, with an orange chicken and sesame dressing with toasted cashews.
Did you know that you can have a more whole grain version with Jasmine Brown Rice? Why not try out the slightly nutty flavor in a Thai inspired chicken and rice salad with a spicy peanut sauce.
Dessert, anyone?
After all that, if you're mouth isn't watering to try any of these delicious Asian-inspired savory recipes featuring Jasmine Rice, why not try this rice pudding shake with coconut, a classic rice pudding with cooked rice to wash it all down, or a traditional rice pudding recipe.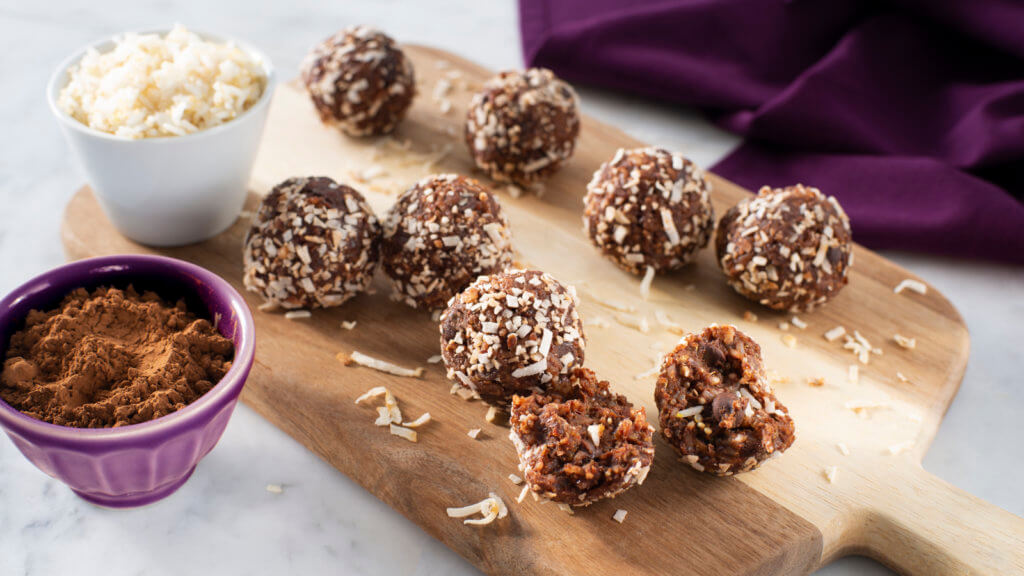 If you're more of a chocolate fan, pop one of these dark chocolate and hazelnut butter energy bites made with Jasmine, quinoa, dates and coconut oil.