Mastering those traditional family recipes are true milestones for any home cook. First, it takes a bit of muscle memory, but once you have the skills down, you can replicate those dishes time and time again. The same goes for learning the tricks and time-old techniques of Italian risotto.
Although this rice dish might require a little hands-on technique, we're here to help you along the way! Before beginning, make sure to take a look at our guide to making the perfect creamy risotto including the right rice to water ratio, cook time and which rice is ideal for making a melt-in-your mouth rice dish. Then, take your risotto a step further with these delicious recipe ideas including all kinds of incredible ingredients.
The Right Rice
Now, different rice varieties may often change according to the ingredients used or recipe, but when it comes to risotto, one thing remains the same – arborio rice is key.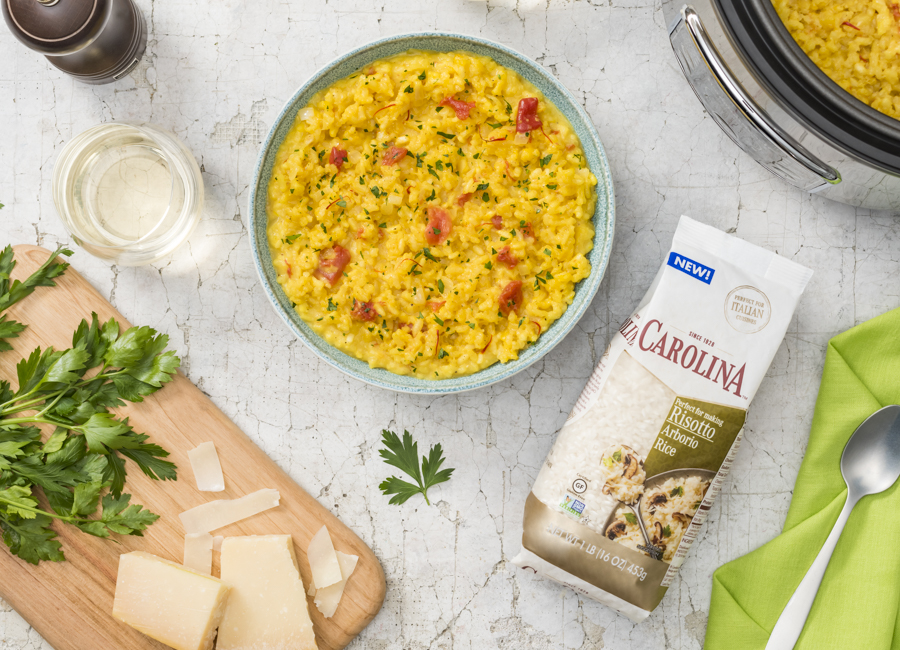 Our quality Carolina® Authentic Medium Grain Arborio Rice is perfectly crafted for making creamy rice dishes like risotto. With just the right amount of water retention and the perfect starchy texture, it creates the optimal balance of soft fluffy grains and delectable creaminess. It's sure to give you the desired texture and taste of the delicious risotto your family will be dreaming about for days to come.
With the right rice in hand, the only thing next to explore are delicious meal options!
Vegetable Additions
These meat-free risotto recipes combine vegetables, fruits and herbs or other aromatics together for an incredible meal.
Butternut Squash and Sage

Fresh herbs make all the difference in this easy Butternut Squash Risotto. Overflowing with flavor, roasted butternut squash pairs perfectly with freshly chopped sage with subtle hints of nutmeg and cayenne pepper for a kick. Add butter, sautéed onions, and Parmesan cheese and you'll see just how easy it is to convert one simple blend of veggies and herbs into a masterpiece of flavors.
Earthy Mushrooms and Oil
It doesn't get any more standard than a classic Mushroom Risotto. However, we've upgraded it with an even more incredible flavor combination using garlic, shimeji mushrooms, asparagus and shallots in this Truffle Risotto. Packed with earthy tastes from the olive oil and mushrooms, it's a salty, cheesy, and all-around mouth watering dish drizzled with a finishing touch of truffle oil and a bit of shaved Parmesan.
Sweet Corn and Basil
Speaking of seasonally inspired, summer corn on the cob makes for an ideal addition to this Sweet Creamed Corn Risotto. With a garnish of chopped basil, this creamy rice dish is not only vibrant but heavenly delicious and fresh tasting. Swap canned or frozen corn to make throughout the year.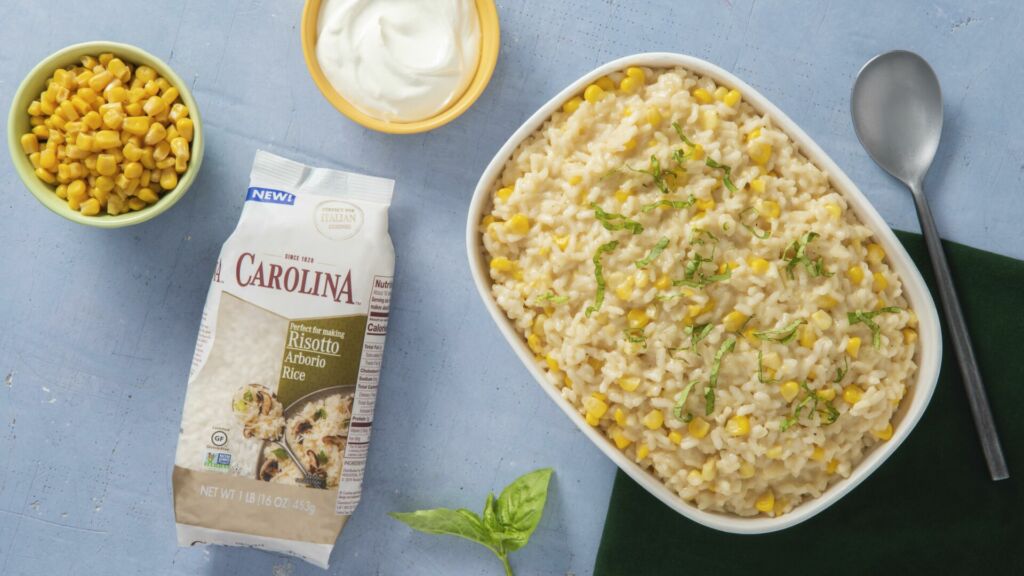 Golden Beets and Goat Cheese
This Beet Risotto with Goat Cheese will teach you the value of mixing sweet, salty, and tangy flavors. With dry white wine, savory dried bay leaves, and well-seasoned vegetable broth, this risotto comes together fabulously. As a bonus, it includes layers of added flavors from earthy greens and salty grated Parmesan for the creamy goat cheese and sweet beets.
Pears and Blue Cheese
If you're a fan of sweet and salty contrasts, this risotto was made for you. The distinctive combination of sharp crumbled cheese and candied fruit make this Buttery Risotto with Pears and Blue Cheese recipe a tasty delight.
Rich and Meaty
Seafood
Seafood such as shrimp or other fish such as anchovies are simple, easy-to-find and add a perfect punch of flavor! Try it in this Puttanesca Risotto based on the traditional pasta sauce for a stunning Italian mix of flavor.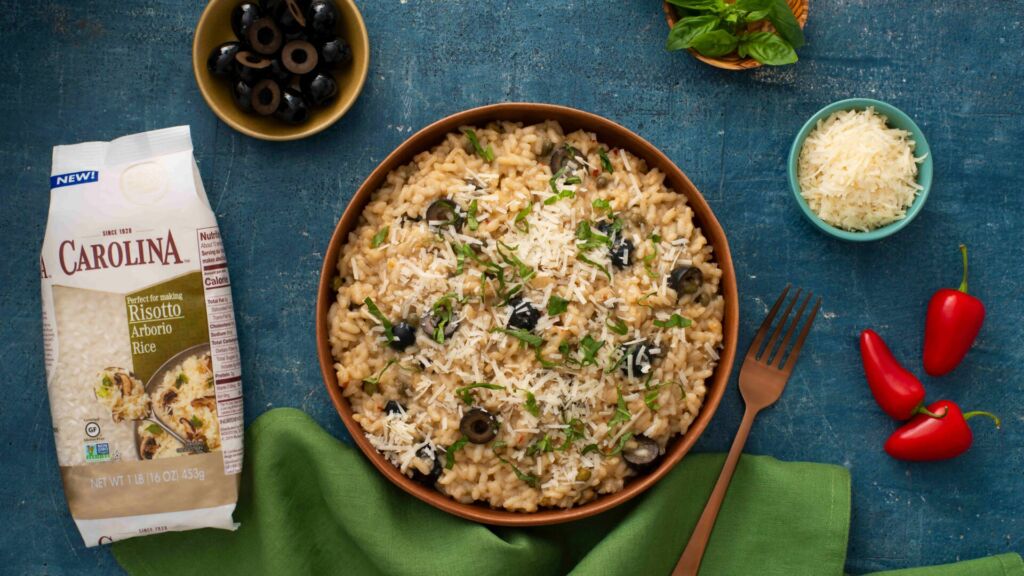 Ham or Prosciutto
Beef, pork and other meats add a rich and deep flavor to any risotto recipe like this Spanish inspired Chorizo and Manchego Cheese Risotto. With seasonings like saffron, smoked paprika and crushed red pepper, this dish is packed with wonder in every bite.
This Prosciutto and Green Pea Risotto is made in a rice cooker and uses a simpler technique. It also calls for Carolina® Organic White Rice for anyone who may have trouble finding arborio rice.
With the right tools and a little help from Carolina® Rice, you're ready to enjoy any risotto recipe you take on! Make sure to find even more risotto recipes and Italian-inspired dishes like homemade arancini in our recipe selection. Our collection includes all kinds of rice recipes and cooking guides like how to make rice pudding. You can also find more information about our products on our website, such as how many calories in a cup of white rice or what is chaufa rice?