When the holiday season ends, if you're looking for a fun way to celebrate and spend time with family, Valentine's Day is the perfect occasion. Whether February 14th falls on a weekday or weekend, we've got four ways that you can get an at home family party started with the help of Carolina® Rice!
#1 Decorate With Style
Setting the ambience with decorations and using fun cups, plates and silverware can be half the fun of a party at home! Step out of your routine for one night by building a playlist with fun music and putting up a few colorful decorations.
Stop by a local convenience store for colorful napkins, straws, serving bowls and decorations. Or, if you have any younger family members, making homemade crafts can be a great way for them to get involved.
Kid-friendly Tip: If you're celebrating on a weekend, make different crafts during the day with your kids to prepare and create excitement for the party at night. Find more tips for preparing decorations and recipes together in our 5 fun tips for cooking with kids.
#2 Sip On Fun Drinks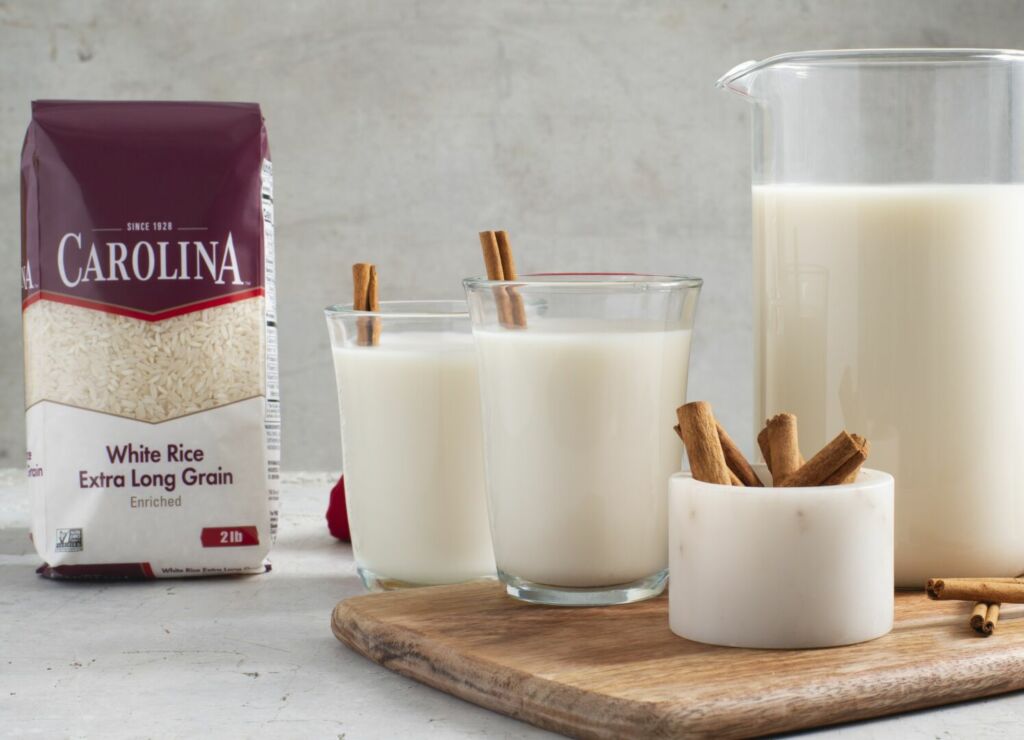 When it comes to special events, fun drinks are always included! Prepare your own Classic Horchata with milk, vanilla, sugar, cinnamon and of course Carolina® White Rice. For a dairy-free version, try this Horchata recipe.
Sip as is in fun glasses with crazy straws in shapes. Or, get creative with a bit of food coloring for a fun twist.
#3 Make Tasty Meals
Now comes the fun part — planning and preparing the menu for your special event. Take a look at these recipe ideas separated by different themes and choose what sounds most exciting!
Taco Tuesday
It doesn't have to be Tuesday night to enjoy a Taco Tuesday themed event. Start by learning how to fill and roll the perfect burrito. Set up a taco bar with all kinds of fillings, toppings, salsas and more to let everyone create their own.
Serve up a few Black Bean and White Rice Taquitos on the side along with some of your favorite restaurant copycat Cilantro Lime Rice.
TikTok Trending Recipes
It's never too late to jump on a TikTok trend, especially if it involves having fun with family.
Create your own Cheesy Volcano Fried Rice bursting with mozzarella in a sea of fluffy eggs to look like a homemade edible volcano.
Or, go with a classic like the Tortilla Wrap Hack, choose your favorite combination of flavors and learn how to wrap and seal to perfection in our video:
Browse our must-try TikTok recipes for more ideas you can try as a family.
Breakfast For Dinner
Add a special touch to your traditional weeknight meal by preparing breakfast for dinner! Start with a few fluffy Rice Pancakes drizzled with syrup and a side of bacon and eggs!
Or, for something a bit more savory, convert your kitchen into a diner and make these Omelets Stuffed with Mexican Rice and Chorizo with a gooey queso sauce on the side.
Heart Shaped Meal Ideas
Get everyone involved in the dinner making process by having someone measure out ingredients while another person does the mixing and everyone does a little bit of shaping! Choose foods that you can shape into hearts or use cookie cutters like Mojo Meatball with Rice.
Or, make it into a pizza nice with Rice Crust Pizza and have everyone decorate their own!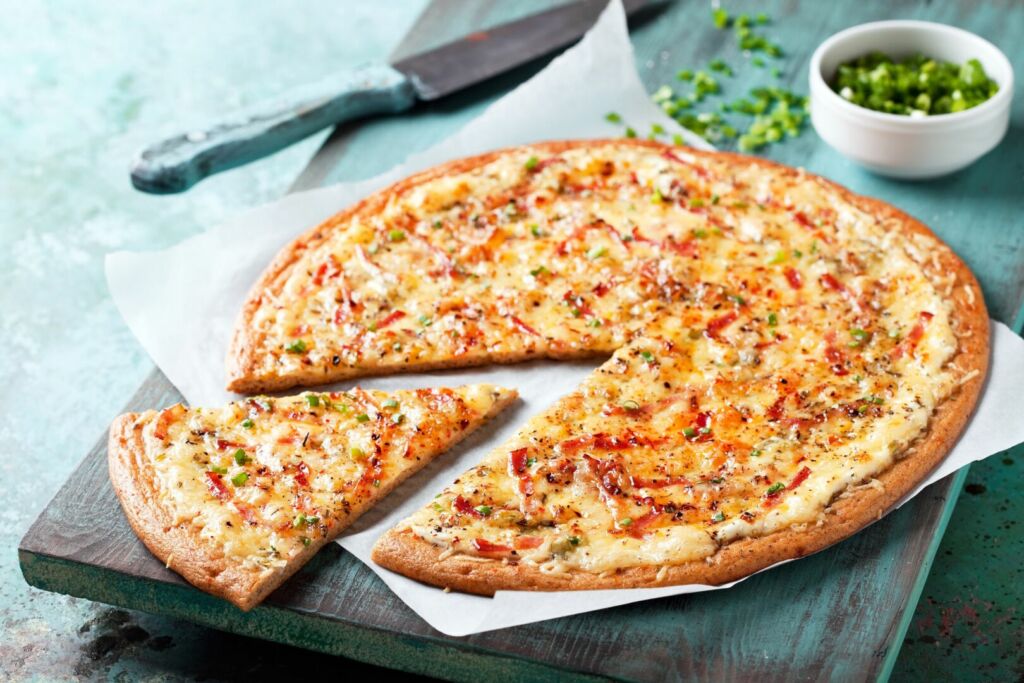 #4 Finish with a Great Dessert
This recipe for Rice Pudding is a classic and always a hit. Ice cream is also always a good idea no matter what time of year! Try something new by preparing homemade Horchata Ice Cream or pick up your favorite store-bought vanilla and get creative with Banana Horchata Smoothies. If desired, leave out the cinnamon and use other ice cream flavors to change the flavor.
For more family-friendly desserts, create your own Fruit Sushi Rice Board or a Sweet Arancini Dessert Board.
Start a new family tradition this Valentine's Day with the help of Carolina® Rice. Find more recipe inspiration and tips for throwing a get-together in our Cooking section.