By nature, most children are curious, playful explorers, and continually asking questions to learn more. Did you know one of the best ways to spark their interest in science or develop their motor skills is by spending time cooking? Keep their hands busy and brain working while exploring new textures or flavors and creating new family memories and traditions together.
There's no time like the present, so if you're on a staycation at home, the weather is cold and rainy or you're just looking for a fun way to spend time with your loved ones, the kitchen is a great place to start. If you've tried before with no success, we've put together a list of helpful tips and tasty recipe ideas that will give you a nudge in the right direction to make your experience not only a blast but also educational.
What Is a Good Age for Kids to Start Cooking?
You might love the idea of quality time mixed with a bit of adventure, but wondering what age your kids should start cooking? The answer is there is no correct time or age, but there are activities that are more appropriate, depending on your little one's age. Most importantly, safety first in the kitchen and make sure to use your discretion as to what you feel your child or children can handle.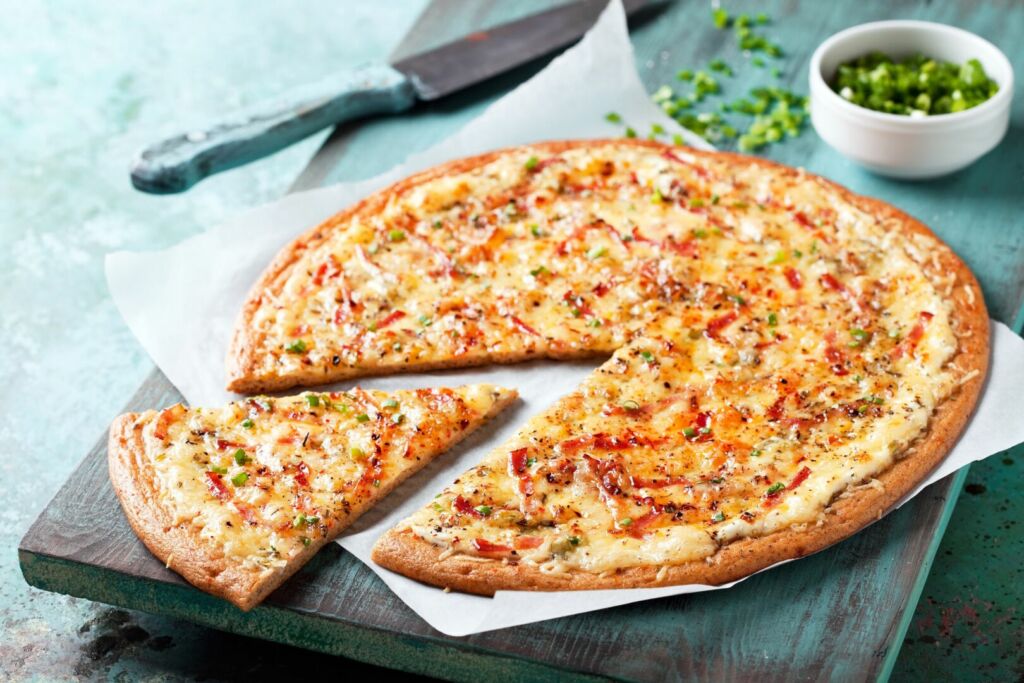 Fun Cooking Ideas and Recipes
1. Start Simple
Start off with something quick and simple like a delicious fruit smoothie to get your kids excited about making food. Not to mention, smoothies require little effort and minimal clean-up afterward so you won't have to spend too much time to gather the necessary ingredients, prep and clean up.
If it's your child's first experience in the kitchen, try this delicious and creamy Banana Horchata Smoothie or a recipe for Rice Pudding. Invite the little ones at home to organize the ingredients, slice up the banana or count out the fruit pieces, and measure the necessary amount of fluffy rice. Let your kids load each ingredient into the blender, help them to safely put the lid on, and count the seconds until the smoothie is blended into a creamy drink.
Allow your little ones to choose their favorite ingredients to toss in, or get creative for special occasions and make colorful drink concoctions. Make your smoothies red with some sliced strawberries, blue with a few fresh or frozen blueberries, or green with a bunch of baby spinach. For an added touch, decorate your smoothie glasses by slicing fruit on top, or drizzling a bit of your favorite chocolate or caramel syrup over the top and around the rim.
2. Give Your Kids Meaningful Tasks
If you find yourself struggling to keep your kids interested in cooking activities, engage them with meaningful tasks so they feel they are part of the creation process. Have them organize the ingredients and wash any fruits or vegetables, if necessary. If you have a few older helpers, let them use a dull knife to start slicing or chopping.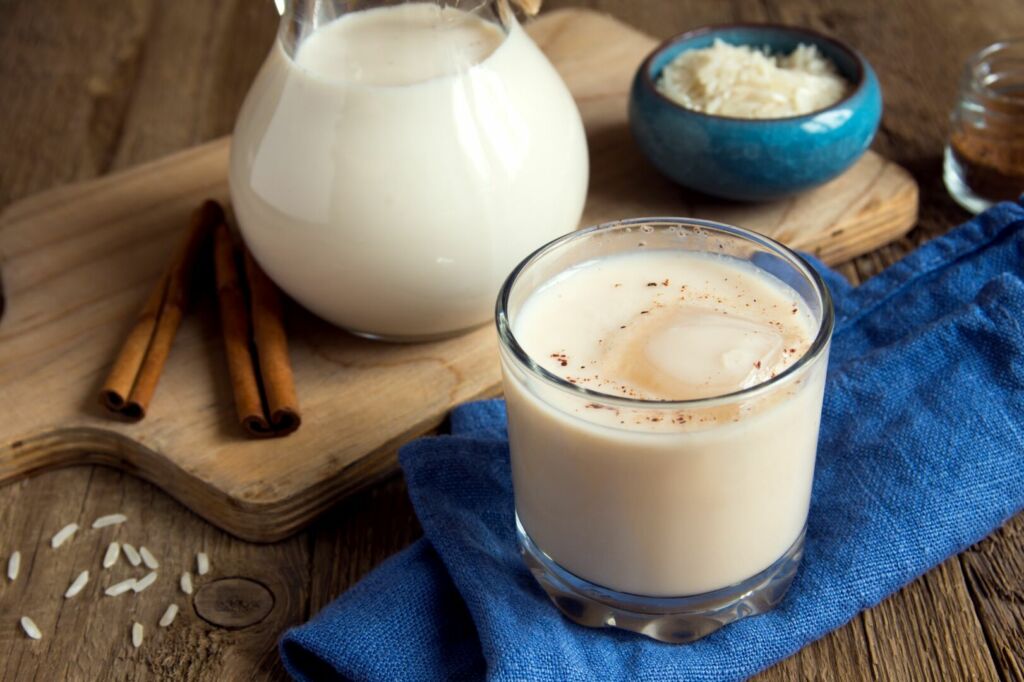 Tasks for younger helpers:
Stir and mix the ingredients together
Mash with a fork or potato masher
Hold and measure ingredients
Ideas for older helpers (from 5-8):
Peel any fruits and vegetables
Set and clear the table
Plan and gather ingredients
Use a dull knife to cut soft ingredients – i.e. butter
Sift flour or powdered sugar
Read the instructions and guide the process
Measure the ingredients
Help make food for school lunches
Looking to start a task-oriented recipe with your family with just a few pantry ingredients? This delicious and simple, Mexican-style Horchata drink is made using white rice, cinnamon, water or milk, sugar, and vanilla. Help your kids assemble and blend the ingredients to enjoy their very own culinary creation. Serve with a fun straw or sprinkle toppings for a different and refreshing snack.
3. Let Your Kids Take the Lead
Give your kitchen helpers a confidence boost by letting them choose a recipe they are interested in trying and taking the lead as head chef. If you have younger helpers, give them a choice between 2-3 simple recipes that require little equipment such as cereal bars. For older chefs, let them choose something more elaborate and have them read the instructions out to you.
This Rice Crust Pizza is a great starting recipe as it only requires a few pantry ingredients and let's be honest, who doesn't love pizza? Give them the freedom to choose their favorite pizza toppings and encourage them to mix it up by choosing two or more toppings to go on either half! If you need to make more, allow them to use their math skills to double the recipe on their own with a quick revision from the assistant chef.
4. Encourage Them to Be Creative
Cooking is meant to be fun and a little creativity often leads to the best recipes. These Chocolate and Hazelnut Energy Bites made with Carolina® Jasmine and Quinoa are a nutritious treat your kids will enjoy making and eating.
Start by mixing the ingredients together and after rolling a few into balls, have your kids mold their bite into fun shapes or flatten out half of the mix with a rolling pin on parchment paper to cut out with cookie cutters.
If you're missing a night out, turn your kitchen or dining room into an at-home restaurant. Let them choose if they would like to have a restaurant theme with Mexican food, Italian food, or an Asian-inspired chicken fried rice dinner. Have them make up a menu or place mark for each attendee and invite them to dress up in their preferred attire.
5. Have Fun, Bond and Enjoy Great Food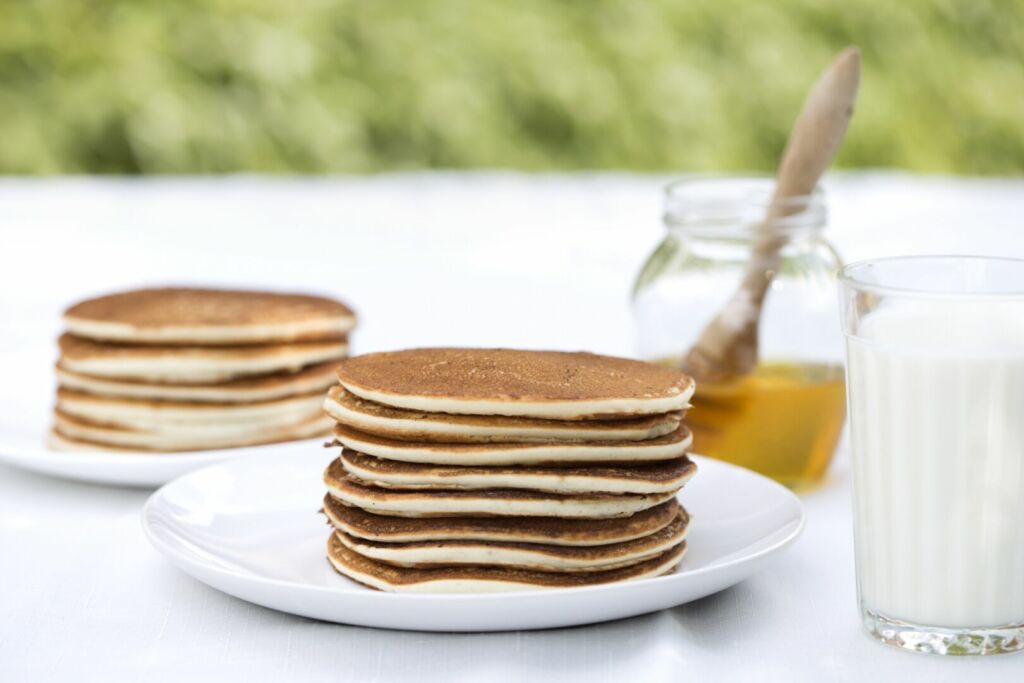 Above all, don't stress about the little things, and use this as an opportunity to have fun with the kids in your life in order to create new family traditions that will be passed on for generations. Remember to always be patient because practice makes perfect after all!
At home, you and your family make the rules, whether you want to have breakfast for dinner or pizza for breakfast. These Rice Pancakes are a delicious anytime food that calls for a few kitchen staples such as Carolina® White or Whole Grain Brown Rice, flour (use Gluten Free, if preferred or needed), sugar, baking powder, applesauce, and butter.
Get creative and use food coloring to personalize your pancakes and make fun designs. Serve with a side of eggs and let each person top with their favorite fruit, warm butter, and maple syrup, or even peanut butter and jelly.