Cooking with Pantry Staples
Put those pantry ingredients to good use and learn how to prepare delicious meals with all of those canned foods and frozen vegetables you have on hand. Whether you're trying your hand at home cooking, cutting back on expenses or simply staying at home for a while, stocking up on all of those shelved goods can be a lifesaver when you don't have the time or energy to make one more grocery run!
Aside from a few essential kitchen staples like extra virgin olive oil, salt, pepper, and dried herbs, there are a few other ingredients that deserve a spot on your shelf: beans, canned tuna, frozen chicken, frozen or canned vegetables, and a big bag of your favorite rice.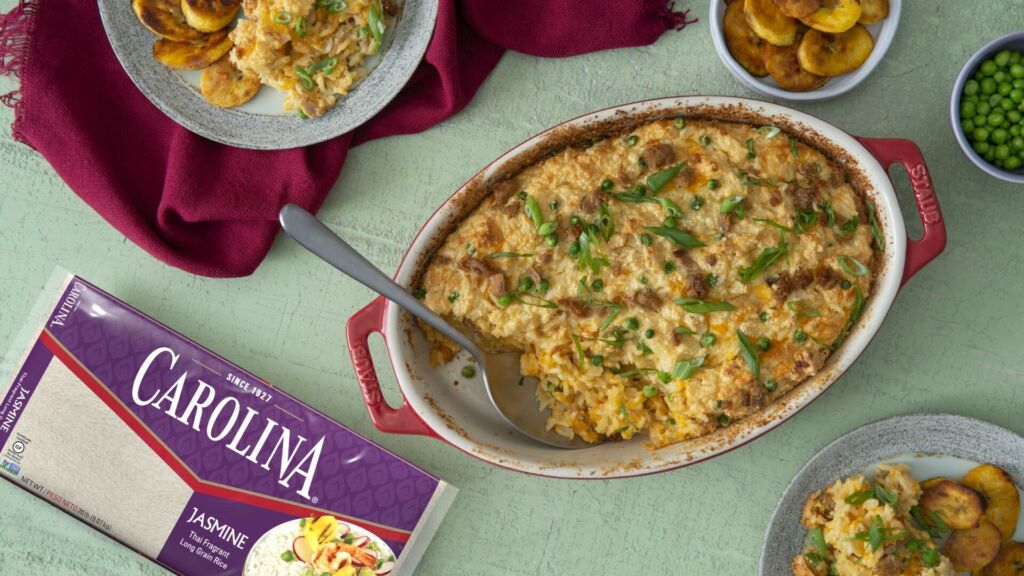 Use What You Have to Make Family-Friendly Meals
If you've got a houseful to cook for or maybe a few picky eaters, keeping your kitchen stocked with food might be tricky, but getting everyone involved in the meal process is a great way to keep even the pickiest of eaters interested in what they are eating.
So, if you find yourself looking to stock your pantry, we've put together a variety of simple and practical recipe ideas to keep you and your family well-fed. These meals might even require a few extra helping hands in the kitchen for a great way to create new memories and family traditions.
Note: If you're missing any of the recipe ingredients, get creative with your kitchen staples and substitute something similar in.
Quality Canned Tuna
Nothing beats a quality can of tuna! Almost everyone's got at least one or two on their shelves already, especially if you follow a Meatless Friday routine. Canned tuna is not only a great source of protein but a key staple ingredient that can be used in a wide variety of dishes from oven bakes to salads. If you haven't already added it to your next shopping list, now is your chance, because we've got a few recipes that will prove just how versatile this kitchen essential can be.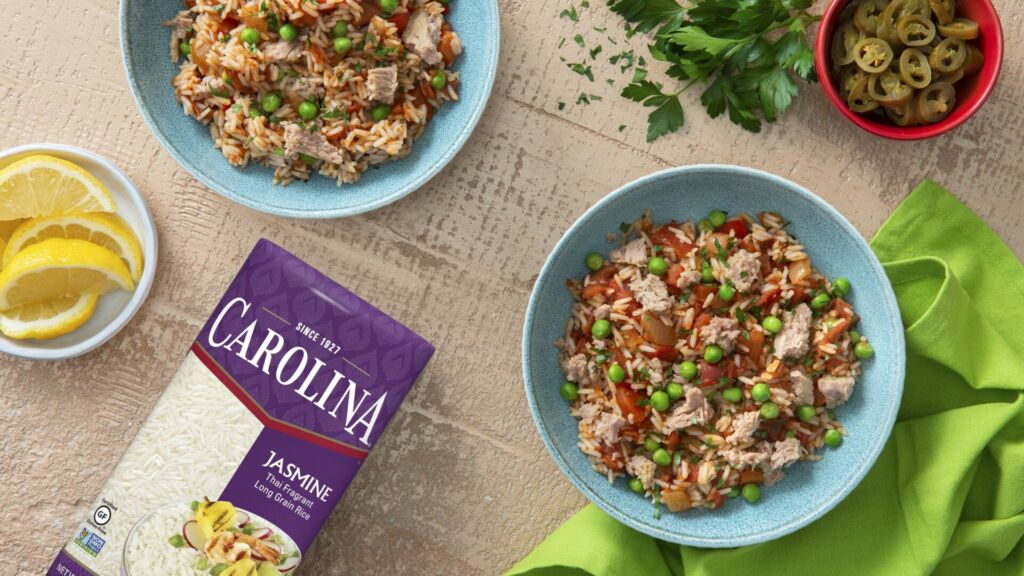 Quick and Easy: Tuna and Tomato
This recipe for Rice with Tomato and Canned Tuna is a simple and tasty combination of ingredients you probably already have on hand: hearty white rice, protein-packed canned tuna, and convenient frozen veggies, like peas. Simply mix and season with dried herbs and spices from your shelf like parsley, paprika, and a dash of salt and pepper.
Tuna Casserole
This tasty Canned Tuna Rice Puff casserole bakes into a delicious and comforting meal that everyone will be sure to love. Simply combine rice, tuna, eggs, and milk and a few other ingredients and relax while your dish bakes to perfection in the oven. Did we mention, it's freezer-friendly too so you can prepare in advance and have a backup meal ready to go!
Tossed Tuna Salad
Not only is this Rice Salad with Canned Tuna quick and simple, but it's loaded with nutritious vegetables all topped in a zesty dressing that will be enjoyed by even the pickiest of eaters. This recipe is a great way to use what you have in the fridge and If you need to make a few adjustments to make this a more pantry-friendly meal, use canned tomatoes and frozen veggies that you have on hand or that you've frozen yourself.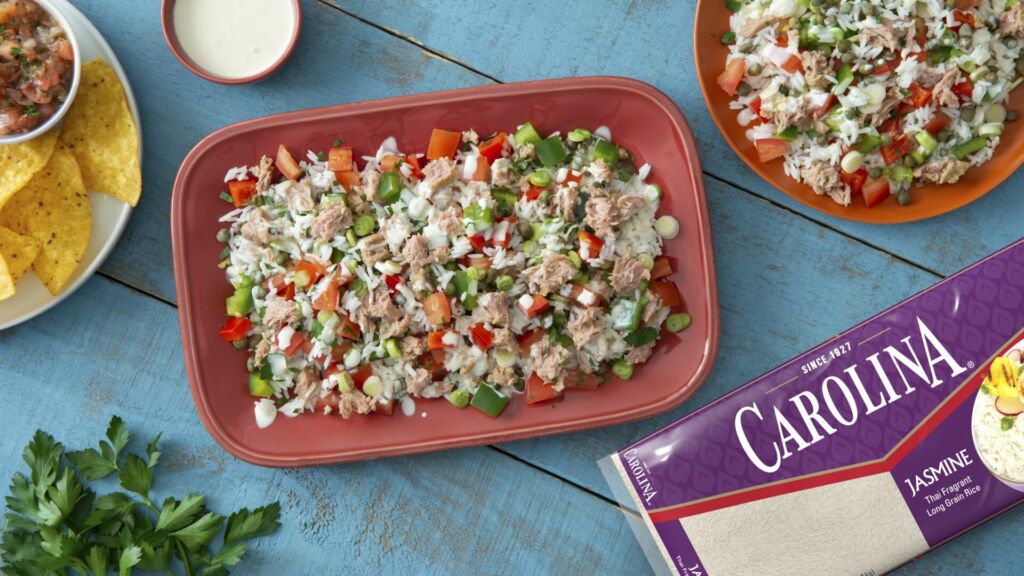 Use Freezer Ingredients
Another way to be prepared for whatever life throws at you is to stock up on a few freezer items like frozen vegetables or other protein sources such as ground beef, chicken or fish. That way, you'll always have a backup meal on hand for any occasion! And, by freezing foods, they have a longer shelf life. Take a look at these recipes made with a few of those ingredients you have tucked away in your freezer.
Mexican Rice with Frozen Peas
Eat in tonight, and enjoy your favorite restaurant-style Mexican Rice dish with frozen peas and chicken, all simmered in a savory sauce of tomato paste, canned tomatoes, herbs, and chicken broth. Serve this dish as a side or main course and make sure to double up on the recipe so you can use it later to fill your favorite burritos or serve alongside delicious enchiladas.
Green Salad with Frozen Broccoli and Peas
Put your frozen peas and broccoli to good use and prepare this refreshing Green Rice Salad with Chicken. Pair with tasty feta cheese and savory cubed chicken tossed in Italian dressing. Adding rice to your salad is a great way to give it another added layer of texture and flavor, not to mention, it's a filling grain base the whole family will love. And if you don't have any dressing on hand, don't worry. Prepare with Carolina® Flavored Rice with Garlic and Olive Oil for a perfectly seasoned salad.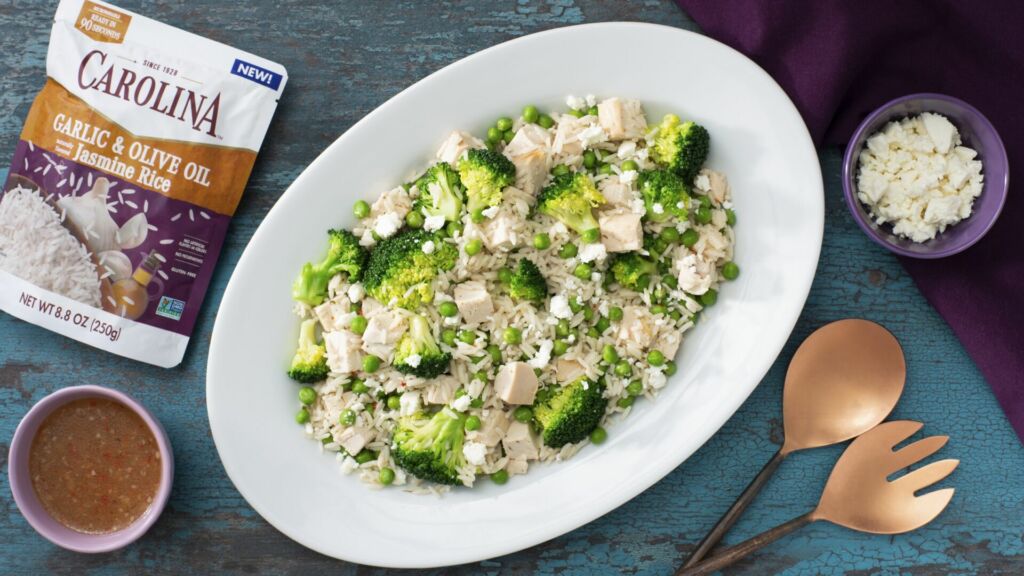 Oven-Baked Enchiladas Stuffed with Frozen Chicken and Rice
Stuffed with juicy chicken, melty cheese and served over fluffy Jasmine Rice, these tasty oven-baked Chicken Enchiladas with Salsa Verde are sure to please everyone! This version is ready in just 30 minutes and it's made with a few pantry ingredients like corn tortillas, frozen chicken, shredded cheese and sour cream mixed in with your favorite store-bought salsa verde.
Filling Rice Grains
If there is one staple ingredient every household shouldn't be without, it's quality rice. This filling grain is naturally loaded with vitamins and minerals and it's free of allergens like gluten and dairy. It's cost-efficient and so versatile it can be used in anything from side salads, to oven-baked dishes to creamy desserts, like a tasty rice pudding. Discover just how versatile it can be in these kid-friendly recipes.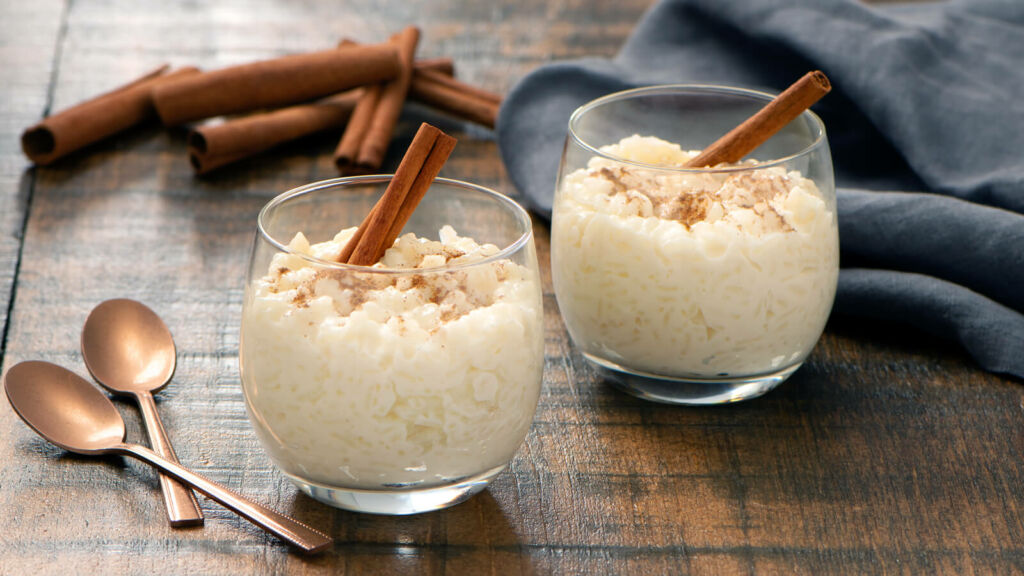 Quesadillas
Save a few of those enchilada tortillas to make these Cheesy Chicken Quesadillas into a crave-worthy snack or a quick and tasty lunch! Fill your tortilla wraps with BBQ chicken, shredded cheese and top with your favorite store-bought salsa. This simple recipe is made with Carolina® Ready to Heat Jasmine Rice so you can make this into a quick and delicious cooking lesson that is fun for the whole family.
Arroz con Leche
If you're at home and looking for something sweet and delicious, turn a few simple kitchen staples into a family favorite delicacy — Traditional Arroz con Leche. To make this rich and creamy treat you'll only need rice, milk, cinnamon, and sugar. If you don't have Basmati on hand, simply swap in equal amounts of white rice to make this at home with your family for a mouth-watering dessert or breakfast.
For more recipe ideas along with kitchen tips on topics such as cooking rice on a stove or how to make chaufa rice, check out our website.