When it comes to versatile ingredients that can be used to create delicious dishes, rice is a key ingredient that comes to lots of minds. From tasty stir-fries to soups, to a delicious paella, the possibilities are endless. It's even one of those ideal foods that gives you a lot of bang for your buck! Especially when you're looking to stock up your pantry but also watching your wallet.
Whether you're saving up for something special, using your extra cash toward payments or you're simply looking to save a bit more this month, we'll show you how to use your favorite pantry essential – long grain rice – to save more and make delicious dishes for you and your family at the same time! 
Budget-Friendly Tips
Take a look at a few of these helpful tips to keep the delicious rice dishes flowing without breaking the bank!
1. Batch cook
You can save yourself time and hassle in the kitchen by preparing large batches of rice and using them for different meals throughout that week. With more rice available, it's the perfect time to try your hand at these delicious Brown Rice and Black Bean Cakes. Topped with a delicious roasted corn, avocado, cilantro, and jalapeño salsa and so easy to make, they'll become a fast favorite for a snack, lunch, or dinner!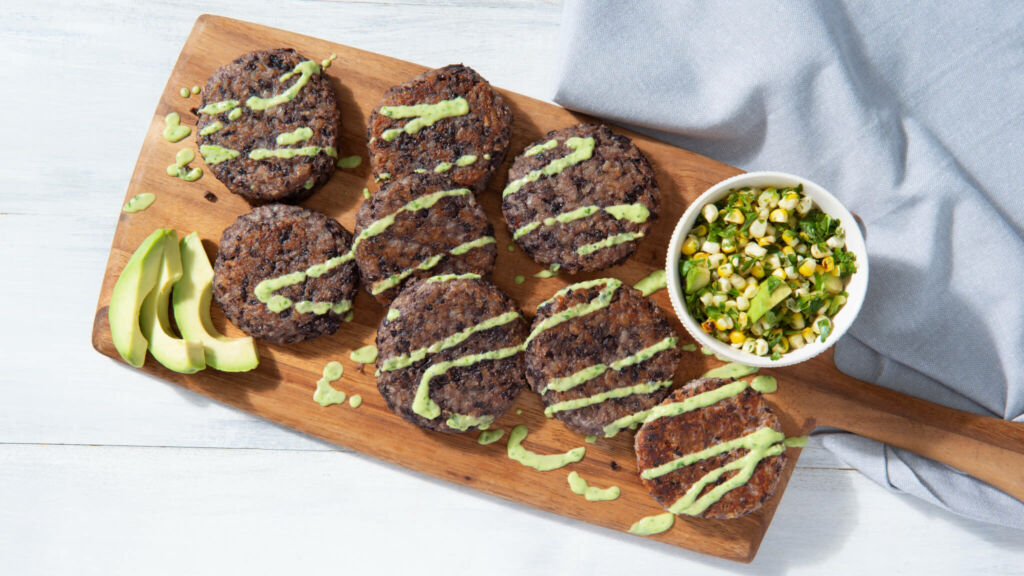 2. Re-use leftover rice
This versatile grain is even perfect when re-purposed! If you've gone a little heavy on the rice and made too much, or want to get ahead of the game with your food prep for the week, put that leftover cooked rice to good use.
Cooked rice is perfect for anything from salads, to skillet meals, to hearty soups, and even pudding and breakfast shakes! This Chicken Tortilla Rice Soup is a quick, simple, and delicious meal that's perfect for making use of that cooked rice right from your fridge.
Rice balls and croquettes are also great for repurposing your leftover rice. Did you know that fried rice is made best when using leftover rice?
3. Add more flavor to your grains
If you ever find yourself looking for a way to add more flavor to your rice but don't necessarily want to add more ingredients to your dish, we've got some tips for that too!
Adding oil to water when cooking rice is one easy and effective way to add extra flavor to your rice. Flavored and infused oils are the way to go! Avocado, coconut, sesame, roasted garlic, truffle, basil, blood orange, rosemary, thyme, sage, chili, sriracha, mushroom, or Meyer lemon oil, are some great options to start with. Try this tasty trick for a batch of thyme-flavored rice and use it in these Saucy Meatball Sliders with Jasmine Rice & Quinoa.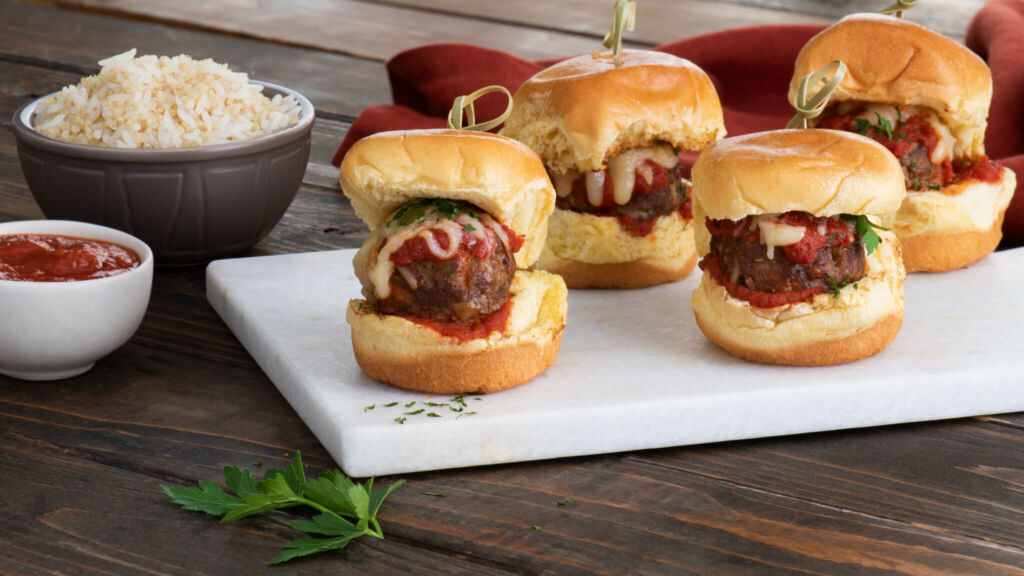 And don't forget you can also flavor the water you cook the grains in with spices like cinnamon, whole cloves, anise, Garam masala, cumin, turmeric, allspice, cardamom curry, chili powder, onion powder, garlic powder, bay leaves, salts, pepper, or bouillon.
For an even bolder flavor, substitute the water all together with your favorite fruit juice, broth, stock, or milk. Try this method with chicken broth for a delicious result in these Spicy Rice Croquettes with Avocado Cream & Chorizo. The flavored rice will pair perfectly with the delicious combination of chorizo, minced onion, jalapeño peppers, and chipotle in adobo.
Tips for Storing
To give your cooked rice a longer shelf life, make sure to properly store it, and to use it within the recommended times. Cooked rice can be kept in the refrigerator for up to six days or in the freezer for up to six months.
How to freeze and reheat rice
To freeze it, simply place the rice in freezer bags and store them flat. We recommend freezing in 1-2 cup portions. And to reuse your frozen rice simply add 1-2 tablespoons of water or broth for each cup of cooked rice, cover and microwave for 2 minutes, or until rice is heated through and fluffy. Try this trick with a little bit of chicken broth and you've got the perfect rice to start shaping these tasty Reuben-like Israeli Fusion Rice Balls.
To keep things quick and simple in the kitchen, rice is always a great option!  No matter what ingredients you have on hand, there is a dish to be made! Have some eggs and veggies, why not make some fried rice? Have a can of tuna and some fresh greens? Add some leftover rice for a hearty tuna salad. 
From fried rice to a rice wrap, and even a tasty rice pudding snack, you'll never need to waste extra or leftover rice again. Get creative and make up your own leftover rice dishes, or find these and many more delicious ideas in our recipe collection.