The versatility of rice knows no bounds! Did you know your favorite hearty meal ingredient can also be ground up into a flour to use in your favorite sweet and savory baked goods? Not to mention, just like rice itself, rice flour is 100% Gluten Free and contains all of those vitamins and minerals you get from using rice in your meals or desserts like in the classic rice pudding recipe.
If you're running low on all-purpose flour or you're looking for a Gluten Free substitute, rice flour is perfect, and, unlike wheat flour, you can make your own at home! Although nowadays most rice flours are sold at health food stores or even your local grocery store, if you're looking to tighten up your budget belt or want to try something new, we'll show you how easy it can be to make your own homemade rice flour. But first, let's go through some additional tips and health benefits of rice flour.
Why Should I Bake with Rice Flour?
Compared to traditional all-purpose wheat flour, rice flour has higher fiber content and is naturally Gluten Free for anyone with intolerances or anyone living a Gluten Free lifestyle. Not to mention, rice flour is also low in sodium and is enriched with vitamins and minerals and is safe for the entire family.
You can use rice flour in all of your favorite batters for your family's secret banana bread recipe, cookies, or fluffy pancakes! As a bonus, it can also work as a thickening agent for your soups or to coat your fried vegetables, making them just a bit tastier for any picky eaters at home.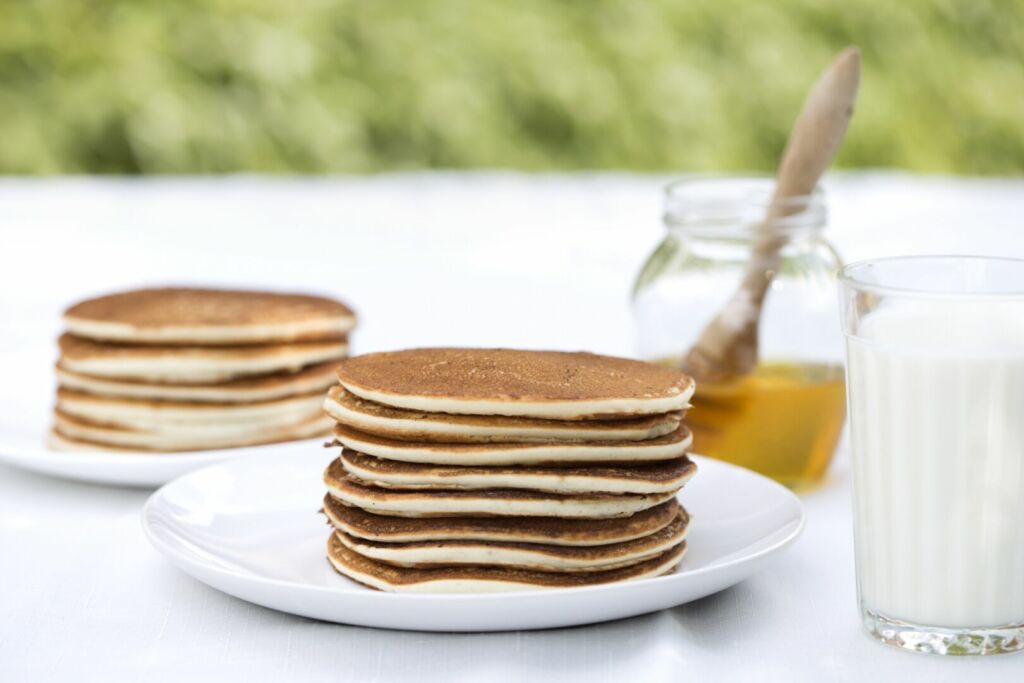 Rice is affordable and has a long shelf life, so if you're watching your wallet, you can make your own rice pilaf and rice flour with just one budget-friendly ingredient.
Tips for Using Rice Flour
If you've ever tried cooking with rice flour, you know that using a 1:1 substitute with wheat flour might not always work perfectly, so here are a few tips to get you started before you jump on in!
1. Experiment With Different Rice Varieties
Just like using different types of rice, such as white, brown or jasmine, whichever rice you choose will have a different taste and effect on your baked goods, so we suggest you start with one variety and experiment with taste and texture or find a combination you like, maybe using white and brown together.
Brown rice flour tends to be a bit denser with a more earthy taste while white is lighter and neutral tasting. If you're up for experimenting with your homemade flour, these fluffy Rice Pancakes are the perfect go to! Get the whole family involved in the kitchen slicing fruit, gathering ingredients, and measuring the pancake batter.
2. Make Gluten Free Bread
Yes, your Gluten Free lifestyle can still include bread! This is perfect to use in your favorite banana, zucchini bread, or muffins. Although using rice flour might not be suitable for a sourdough, which requires gluten to grow, it is great for sweet doughs. So, why not start with a few delicious and Savory Muffins using fluffy rice? Take this recipe and make it the perfect opportunity to use your homemade rice flour.
3. Watch the Liquid to Batter Ratio
One benefit of rice flour is that it helps liquids absorb quickly into your baked goods, which gives it more structure. However, if you're making something like Gluten Free Banana Waffles with a thicker liquid batter, you may need to add a bit of extra liquid, an additional egg or simply let the batter/dough rest for several minutes, or up to 30 minutes, in the refrigerator for more hydration and better overall results.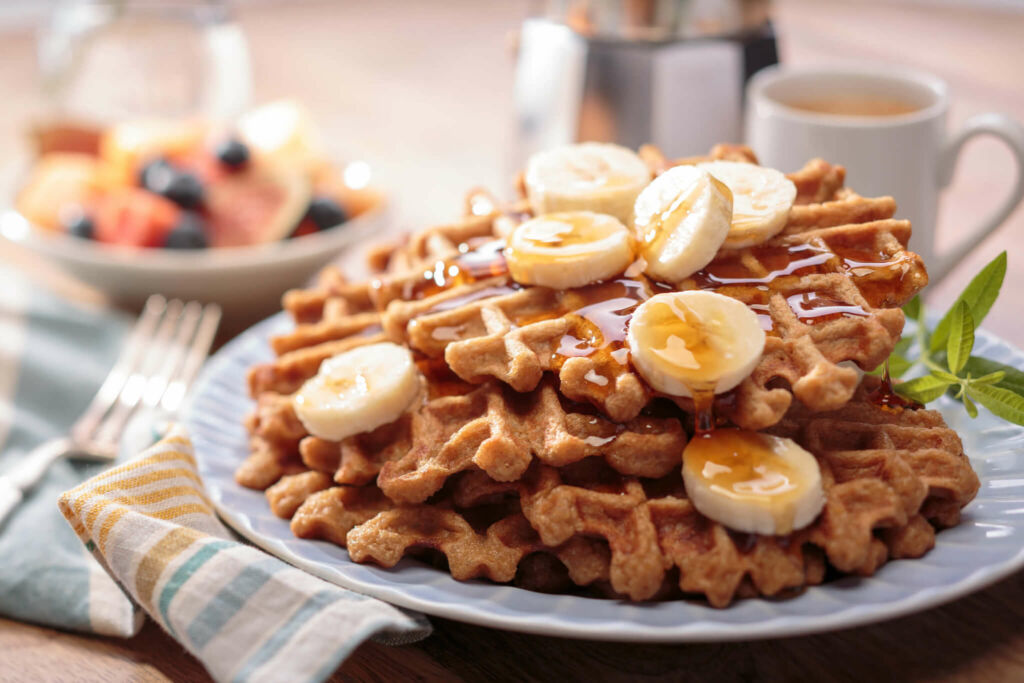 If you need a little help starting out, try a simple recipe like Crepes made with your newly ground rice flour, salt, eggs, milk and melted butter until smooth. The best part about them is that once they're made, you can add the ingredients you like best whether that be tropical fruit or a creamy chocolate and peanut butter spread.
Homemade Rice Flour
And now, the moment you've all been waiting for: how to make rice flour! You'll need uncooked rice (either white or brown), a blender, a coffee grinder or food processor. A good rule of thumb to follow is that 1 cup of rice yields about 1 1⁄2 cups of rice flour.
How to Make Flour From Rice
Step 1: Place 1 to 2 cups of uncooked rice in your blender, coffee grinder or food processor. Smaller amounts will let the blade work more efficiently and grind the rice better.
Step 2: Cover the blender and grind the rice until it's a fine powder consistency. Turn the blender on the highest setting to get the best results. The flour should be smooth and there shouldn't be any large chunks.
Keep in mind
The finer the flour, the better it will work in baking and other recipes.
Storage
Transfer the flour to an airtight plastic or glass container. If you use a resealable bag, squeeze out any excess air before sealing the bag.
Label and date and store the flour in the pantry for up to 1 year until you're ready to use it.
Storing the flour in the refrigerator or the freezer will help the flour last longer for all of your future uses.
For more recipe ideas and cooking tips on topics like how to cook rice on a stove and what is chaufa? take a look at our website.