Dreaming of being able to travel around the world and taste the flavors of new cuisines? Now, you don't have to book a ticket or get a passport to visit your dream locations. Take a trip with us to taste new flavors from around the world starting in India and Japan all the way to Mexico. Buckle up, you're in for a flavorful ride!
Tasty Travels with Rice
Food is one of the best ways to get to know a culture or understand its people. Take a trip with us around the world to try new and interesting foods from the comfort of your own kitchen when you can't travel or need to spice things up!
India
Bring the flavors of an Indian household to your kitchen, on our first stop, by preparing this authentic-tasting Chicken Biryani made with Ready to Heat Jasmine Rice. In India, Chicken Biryani is served on special occasions like weddings or to celebrate a great accomplishment. So, bring the entire family together with friends so everyone can enjoy a bowl of this flavorful dish.
Cooking the chicken in a broad range of spices and some fresh greek yogurt infuses the flavors right into the protein, cooking it to well-seasoned perfection. This rice-based dish can take up to an hour to make, but our quick cooking version uses Carolina® Ready to Heat Jasmine Rice Pouches, cutting the rice cook time down, with all of the same quality!
Thailand
Our next stop is to the streets of Thailand where you can find things like iced tea and sweet sticky rice! Try your hand at making this simple Mango Sticky Rice with freshly sliced mango on top for a mouth-watering dessert that will make you want to make it again and again.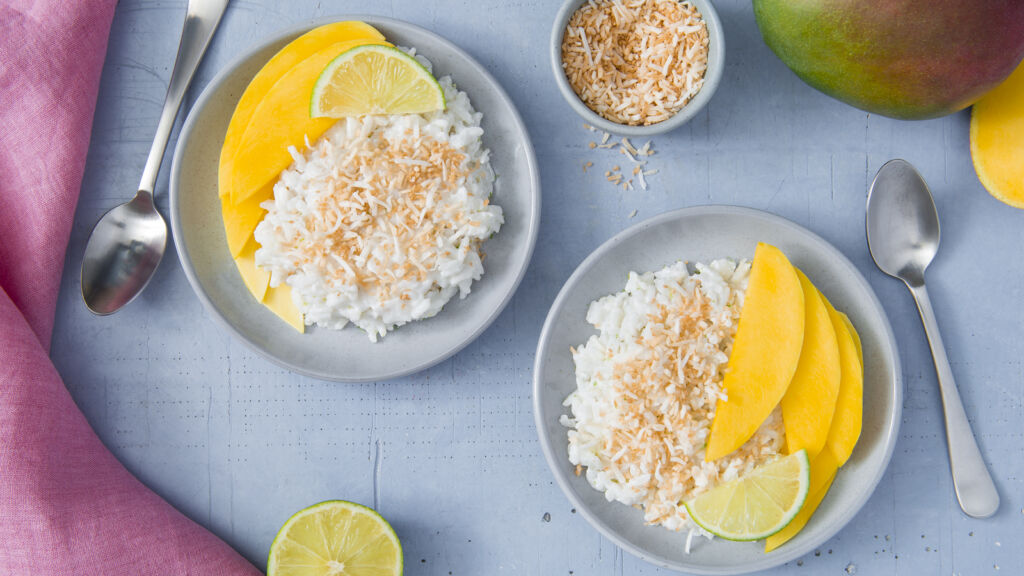 The rice is cooked in coconut milk, a typical cream substitute commonly used in popular dishes throughout Asia. Adding the coconut milk creates a creamy consistency for the rice and adds a natural nuttiness that you will soon be excited to incorporate into all your future dishes. We recommend using Carolina® Thai Jasmine Rice for this recipe as it absorbs all of the flavor and creaminess of the coconut milk for a sweet treat at home.
Spain
Make a pit stop in Spain and try your hand at making Traditional Paella with Shrimp and Chorizo. Paella is a typical Spanish dish commonly prepared with seafood or chicken and spices like paprika and saffron. The dish is known for an iconic bright yellow color, a result of preparing the dish with saffron. If you need a few pointers, don't miss out on our guide to making a perfect paella dish.
A great dish of paella starts with the right rice variety! We suggest using Carolina® Parboiled Medium Grain Rice as it's crafted specifically for making paella. When heat is added, the medium grains absorb the flavor of the ingredients and create the perfect texture of this signature rice dish.
Japan
What better way to experience the culture of Japan than by making your own homemade sushi. These simple yet tasty Vegetarian Sushi Rolls pair perfectly with pickled ginger root and, of course, wasabi!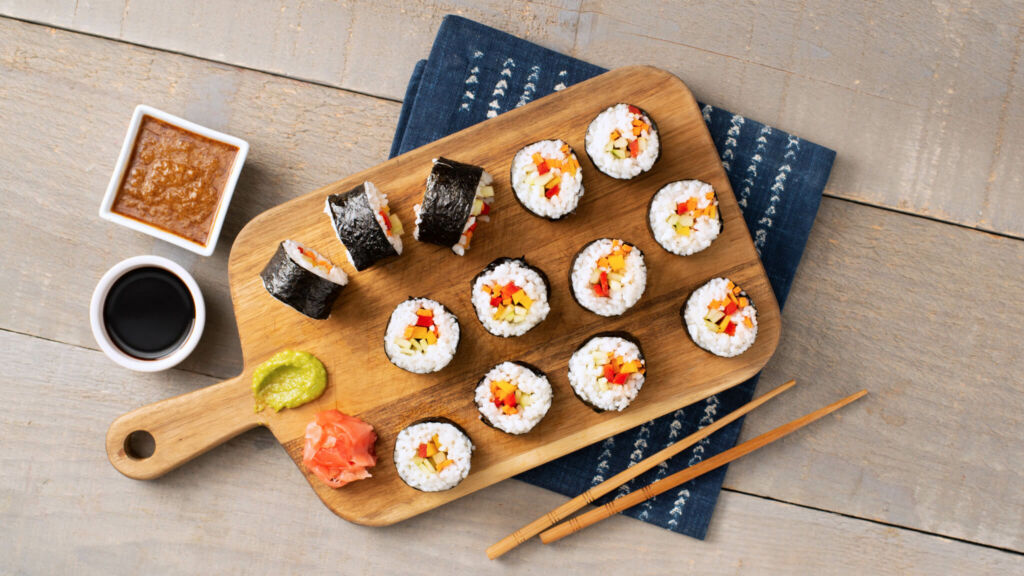 Have some fun with the entire family making sushi. First, start with Carolina® Short Grain Rice for Sushi and add in the signature flavors of rice vinegar. Each person can create their own ideal sushi roll using their favorite veggies. Not to mention help each other out when the rolling gets more difficult! Serve with soy sauce and some chopsticks…or a fork.
Italy
Known for its creamy comforting texture, Italian risotto makes for a decadent cooking experience. This recipe for a classic Mushroom Risotto is made with garlic, onions and mushrooms and slow cooked in savory chicken broth topped with Parmesan.
Arborio Rice is a must-have for this recipe, any other grain of rice will just not be the same! Carolina® Medium Grain Arborio Rice is specifically designed for risotto, it's medium grains release the perfect amount of starch to the mixture for a creamy classic risotto consistency we all know and strive for when making risotto at home. Buon appetito!
Africa
Take an exotic trip without leaving your kitchen with this flavorful Jollof Rice with West African roots! While Ghanaians and Nigerians still debate over the specifics of this delicious dish, one thing is certain, its spicy flavor of habanero pepper and vibrant red color from tomato paste and curry pair perfectly with our long-grain Carolina® Basmati Rice.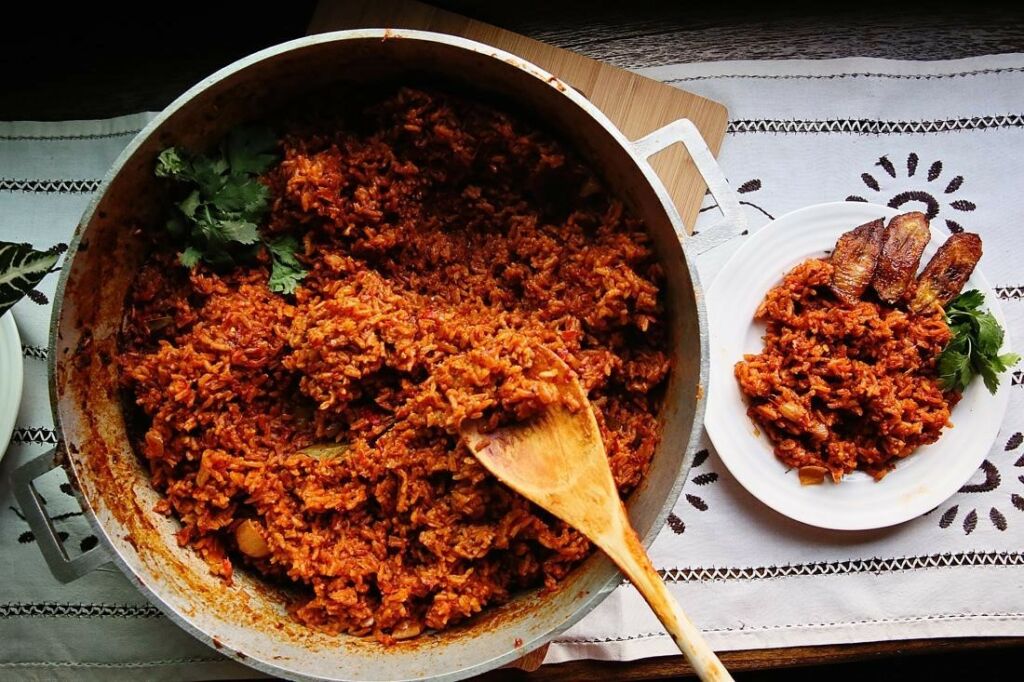 Mexico
Finish off your trip with a bowl of traditional Mexican-style Arroz Con Leche (or rice pudding with cooked rice) with Carolina® Basmati Rice, warm milk, fresh cinnamon, mescal, and a hint of lime zest. The Basmati Rice cooks up perfectly as the long grains stay separate so they can better absorb all of the flavor and creamy goodness for that classic texture.
Cross-Cultural Cuisines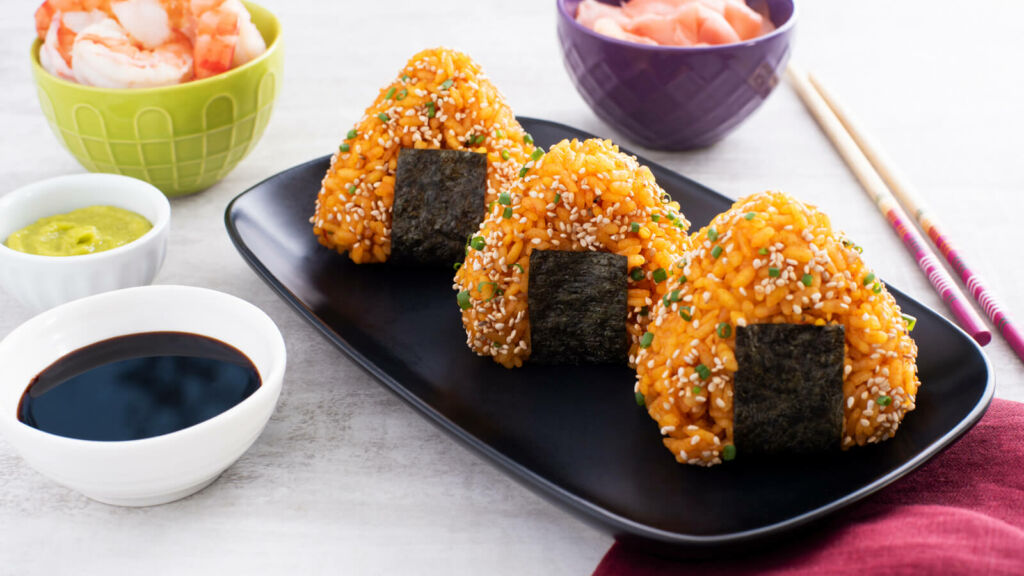 If you're feeling a bit adventurous yourself, add your own twist to these recipes to personalize them or mix and match a few different flavors to create a fusion like Spanish-inspired Shrimp Onigiri or maybe these Italian Sushi Rolls wrapped in Prosciutto. When you can't travel, get creative in the kitchen and transport yourself! For more cooking tips and information on topics like what is chaufa? Check out our website.