With hot temperatures and longer days, nothing really hits the spot on a summer day like a refreshing drink or a cold treat. Whether it be a smoothie, milkshake, or iced beverage, we've got a few ideas that will help you cool down!
The secret ingredient to our cold drinks is adding rice! An unlikely ingredient, but no less important. The rice makes for a creamier and fluffier texture. With a few simple ingredients, a blender or food processor, rice, and some ice, you'll be able to create delicious and incredibly refreshing drinks and shakes that will help you stay cool all summer long. Skip the sugary and artificially-flavored store-bought varieties and enjoy homemade treats with quality and tasty ingredients.
Shake Things Up
One sure way to cool off is with a cold and creamy milkshake on a hot summer day! For a quick, easy, and delicious treat, try this Coconut Rice Pudding Milkshake. Made with Carolina® Ready to Heat Jasmine Rice, coconut milk, bananas, and ice cubes, you're just a few quick minutes away from blending up a sweet and chilled treat that everyone will love. And if the coconut and banana combo isn't your favorite, mix things up and use different fruits to create a milkshake tailored to your favorite flavors.
Give your drink a tropical touch by pairing the coconut milk with other fruits like mango, pineapple, cantaloupe, papaya, citrus, or berries. Top your drink off with a bit of coconut shavings or a drink umbrella for a bit of style.
Recipe Tip: Whether you're preparing this shake or a traditional rice pudding recipe, we suggest always making your rice pudding with cooked rice. That way you can prepare it over the stove or in the microwave in the morning or at night without cooking in the heat.
Summer Smoothies
Add Some Ice Cream
Another tasty way to keep cool this summer is with a Banana Horchata Smoothie. All you need is a blender, some Carolina® White Rice, milk, bananas, and your favorite creamy vanilla ice cream to prepare these sweet treats to take the edge off from the summer heat.
You can be sure that this tasty smoothie will be loved by everyone in your home, from the eldest and most refined palates to the littlest one just transitioning into solid foods. The cold, creamy texture and just the right amount of sweetness will make this deliciously easy smoothie a summertime go-to.
Peanut Butter Lovers Alert!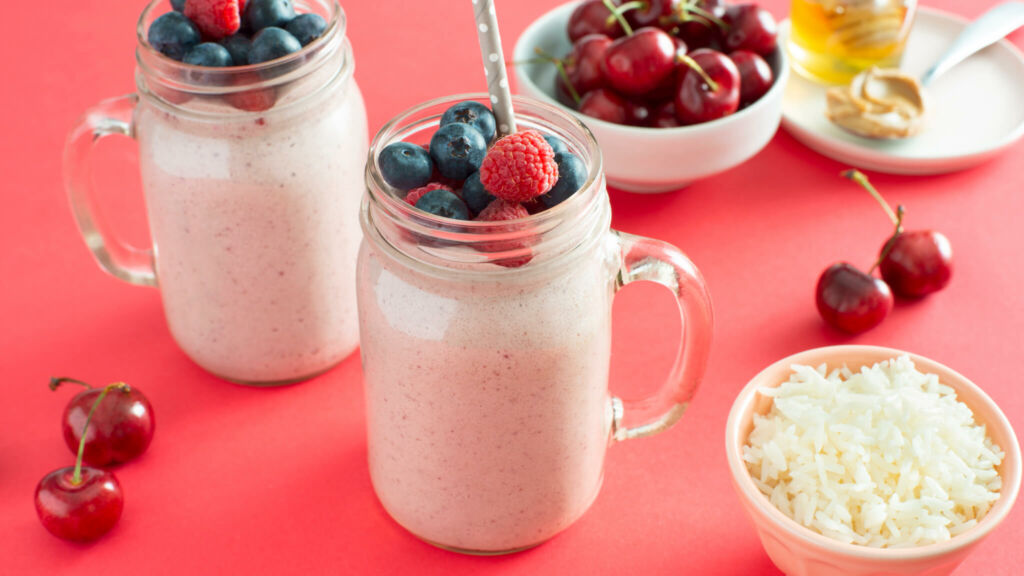 This Peanut Butter, Berry, and Rice Breakfast Smoothie is a great option for a quick breakfast on the go, a midday snack for a boost of energy, or another great way to enjoy a chilled treat on a hot summer day.
Made with Carolina® Ready to Heat Jasmine Rice, coconut milk, cherries, and peanut butter this smoothie is not only cool and delicious, it's a nutritious snack that's sure to give you an energy boost, too. The great thing about smoothies like these is you can make them your own using pantry staples. Have a bit of greek yogurt left or fruit you need to use up? Toss it in for an even creamier and sweeter texture and taste.
Did you know? Smoothies are an excellent way to get more vitamins and minerals in your meal without tasting them. By using strong flavors like sweet fruits, creamy rice and peanut butter you can easily toss in mild spinach, kale or collard greens to give it a green touch without noticing the taste.
Homemade Horchata
If you've never tried the delicious and refreshing taste of Mexican-style Horchata, you're missing out!
This sweet and fragrant drink is made with just 5 staple pantry ingredients like white rice, cinnamon, vanilla, and sugar and is chilled and served over ice. It makes a great drink for a summer barbecue, or it can be enjoyed on its own as a sweet way to cool off.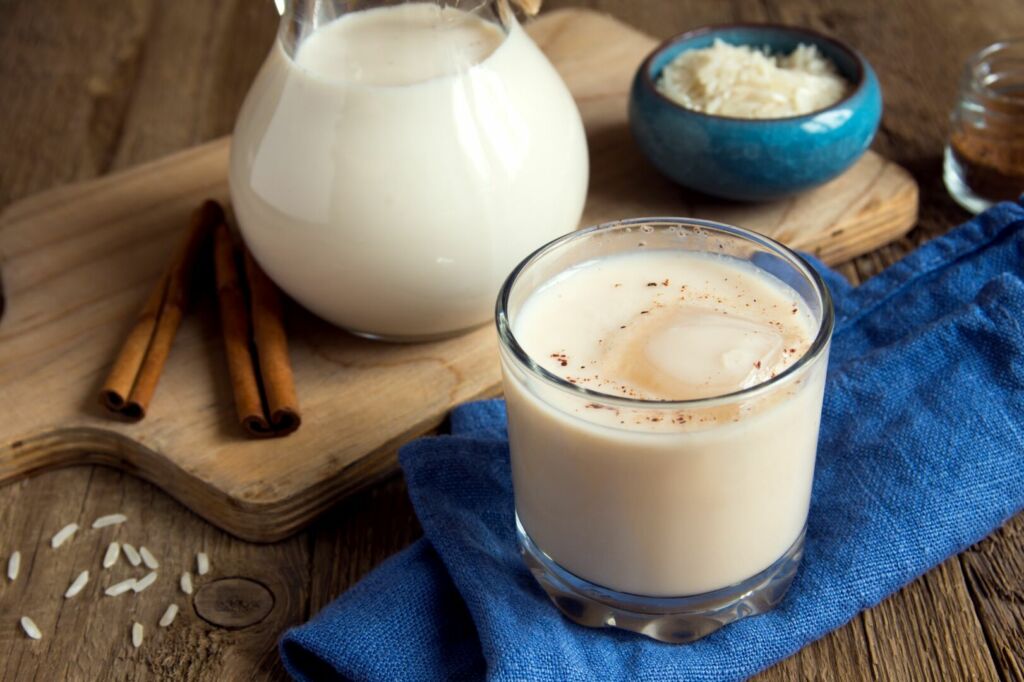 If you're really loving the cool cinnamon flavors, this easy-to-make drink can also be made into delicious Horchata Ice Cream for a sweet dessert. It's easy, delicious, and can be made without an ice cream maker. Just make sure you make enough for the whole family because everyone will want some!
If we still haven't convinced you of rice's incredible versatility, we surely think we have now. Who would have thought it can even be used to create chilled and sweet drinks and smoothies to keep you cool and satisfied all summer long? Try all these tasty recipes today! For more great tasting recipes and kitchen tips like how to get the right white rice to water ratio.