The big day has finally arrived, and the air is buzzing with anticipation. Your long-awaited graduation day is finally here after years of late-night studies, early mornings, and hours of homework. Family and friends have traveled from near and far to help celebrate, and a cap and gown has never looked better.
Carolina® Rice can help you have an unforgettable party, whether you are having a small gathering or are anticipating a larger audience. We offer you a wide selection of appetizers, finger foods, wraps, and sweet delights to pick from.
Satisfying Starters
Offer the greatest selections Carolina® Rice has to offer to get your party off to a great start.
Seafood Hors d'oeuvres
These Crispy Rice with Spicy Crab and Avocado hors d'oeuvres will not last long, youtube The delicious crunch of these bite-sized cakes will have your family begging for more. When you top this appetizer with our alluring hot crab and avocado topping, (which has the savory punch of a spicy California roll), it becomes a must-have.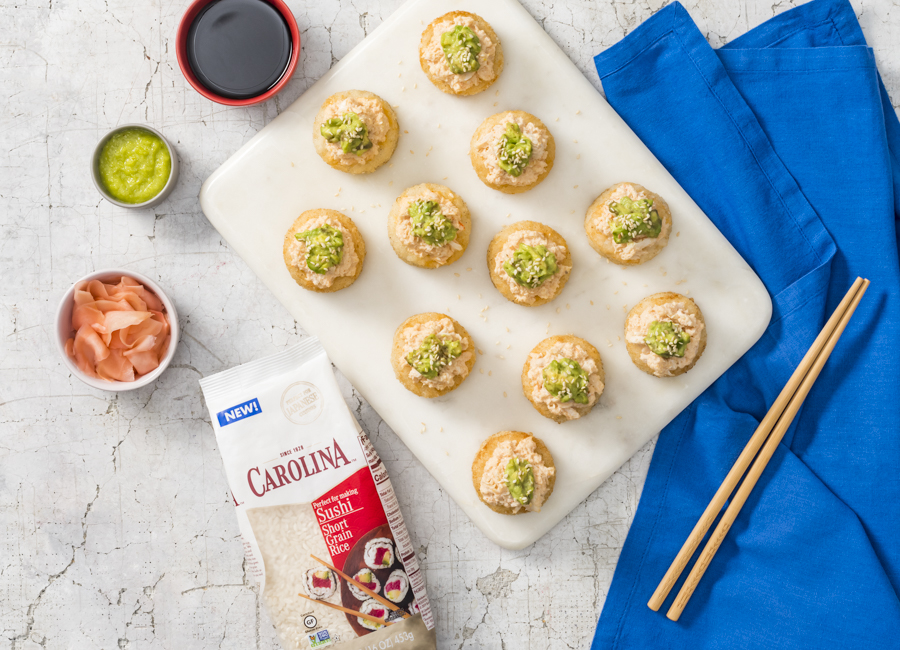 Another seafood option is our Crispy Rice Canapés with Seared Tuna. Our specialty Sushi Short Grain Rice is a great option for creating these delicious canapés. Everyone will ask you for the recipe since they will undoubtedly be the party's hit dish.
You can also offer these Crispy Rice with Shrimp Ceviche. These incredible appetizers will be devoured in a matter of minutes. They are the ideal balance of creamy and crispy.
Make things quick and simple with the best selection of finger foods if your party is more on the informal side.
Finger Foods
Spend some quality time with your family in the kitchen and help your abuela prepare Turkey and Rice Picadillo Empanadas. As they bite into these scrumptious little pastries, your visitors will undoubtedly be grinning from ear to ear. With their delicious filling of tomato, a variety of veggies and spices, capers, raisins, and shredded turkey, they will undoubtedly be a triumph! You may either serve these empanadas warm or chilled. As an alternative, serve them with chimichurri sauce. Click here to read about more easy empanada recipes.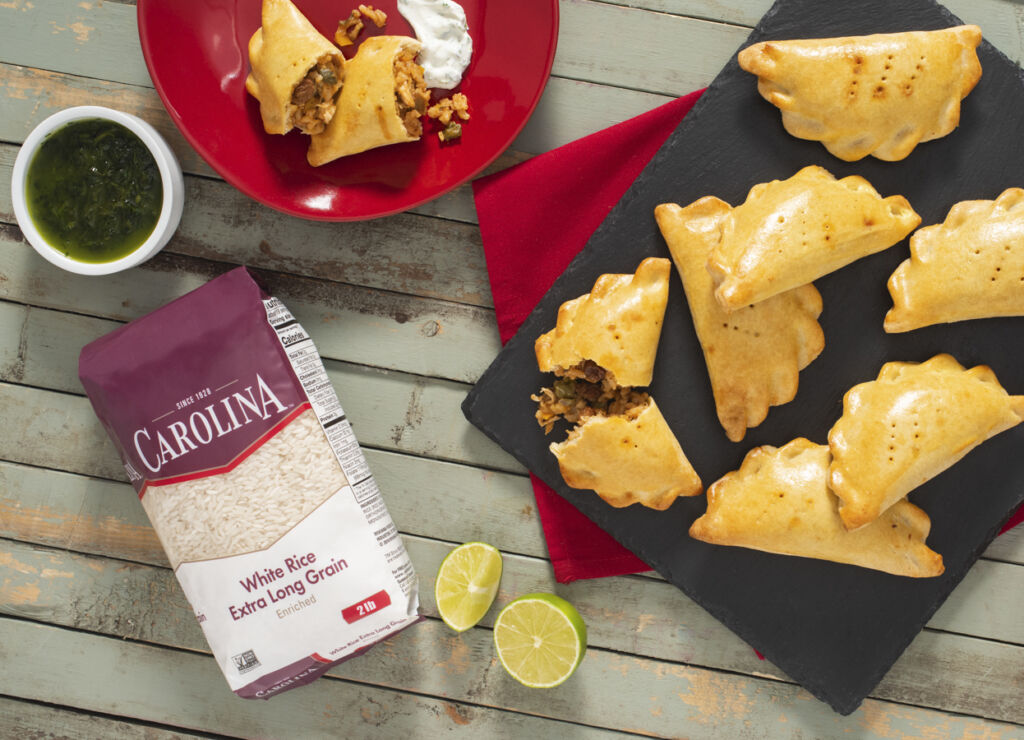 Another party stopper are these Bolitas de Arroz y Queso
Your visitors won't be able to get enough of these panko-crusted morsels filled with fresco cheese. Serve heated enchilada sauce or salsa roja with these bolitas.
They will be snacking on these Mushroom and Cheese Pastelitos as they wander the party and look at all the wonderful pictures of you as a young child.
Vegetarian Alternatives
If your guests are more keen on veggie starters, Carolilna® Rice has options you can offer. Our Vegetable Filled Rice Fritters are filled with carrots, zucchini, onions and more. You'll eat more vegetables than you thought possible for the day. Serve them with guacamole, sour cream, garlic mayo, or chipotle mayo for dipping, or heated marinara sauce.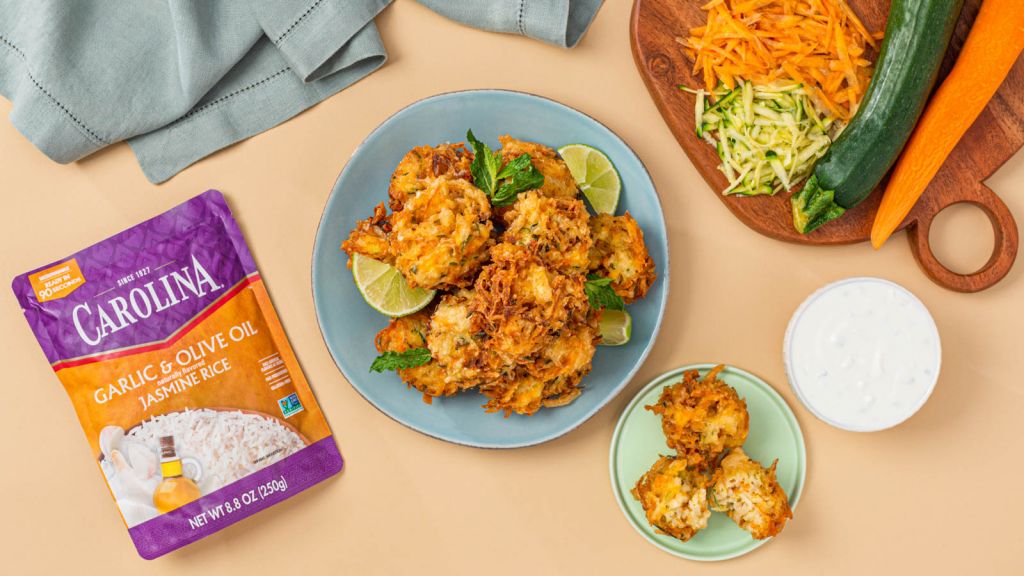 Another possible vegetarian alternative are these Crispy Veggie Rice Balls. They can carry some around as they sign your guest book. Serve with hot sauce, soy sauce, or wasabi paste if you want something extra spicy.
Offer your visitors a wrap if they are still hungry and want something a little more substantial.
Wrap Options
Your loved ones are having a great time, and their appetites are still burning strong. No fear! Offer them one of our delicious wrap options like this Rice and Beef Lettuce Wraps.
youtube Your visitors will be amazed by this fiery wrap with a Korean influence.
Seafood Wraps
If they enjoy seafood, have them try this Rice Lettuce Wrap with Cajun Blackened Fish. Or for the perfect sweet and savory combination go for these Jerk Shrimp and Rice Lettuce Wraps with Pineapple Salsa. The fusion of shrimp and homemade pineapple salsa is pure heaven. You can also try mango as a pineapple substitute.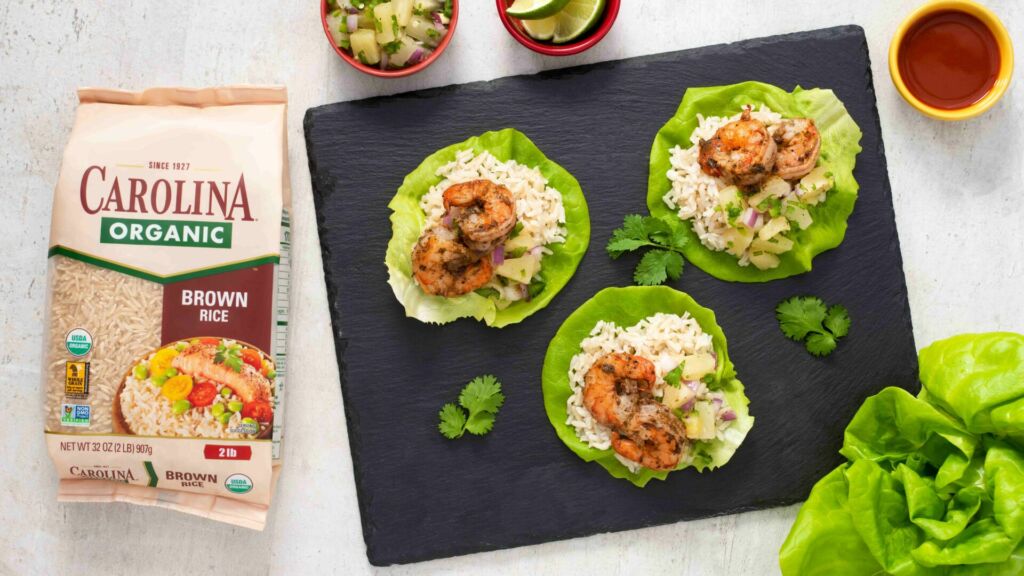 Make sure to look for larger lettuce leaves for your wraps so they can hold all of that deliciousness. And be careful not to overfill them. To ensure that nothing spills out, fold the sides in first, followed by the bottom.
Family and friends will be unable to leave the celebration without indulging in some delectable dessert when the festivities come to a close and they have viewed your baby pictures and talked about how cute you were.
Delicious Desserts
This amazing Sweet Arancini Dessert Board will make your aunts, uncles, abuelos and friends want more! Dipped strawberries, pretzels, raspberries and blackberries, taking advantage of the best fruits in the heart of summer.
If chocolate is on their radar the Rice Truffles with Matcha Green Tea and White Chocolate cannot be beat. Smooth matcha green tea, vanilla, and creamy rice are used to make these delectable truffles, which are then covered in creamy white chocolate.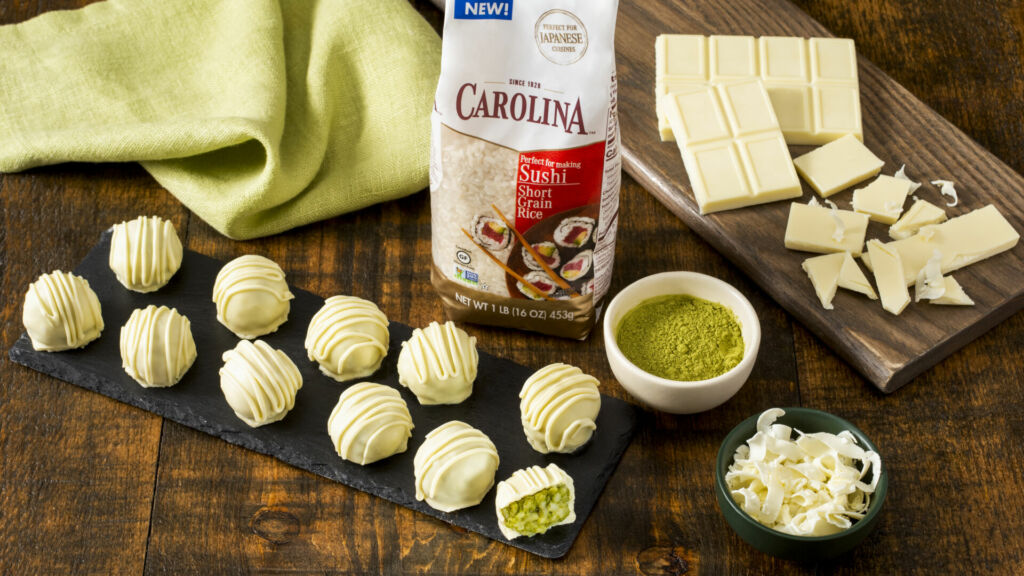 Another perfect end to the party would be to try this Coconut and Almond Rice Tart. A delicious almond rice pudding filling is layered inside a homemade oat and nut crust to create a chilled, dairy-free, naturally sweetened pie.
For more cooking tips and recipe ideas, stay up to date with Carolina® Rice.