Whether you're settling down to watch a holiday movie with the family, or entertaining friends at your place, there's nothing better than a nice holiday crispy rice treat! Today we are going to be taking a look at some of our favorite crunchy rice recipes that you can make with Carolina® Rice.
But before we begin, let's go through how to actually make crispy rice.
Making Crispy Rice
Crispy rice has a unique taste and aroma, making it a classic snack. For a simple way to make crispy rice, wash your Carolina® Rice and drain it. You can then toss the rice in melted butter or olive oil. Heat some vegetable oil in a pan and spread the rice in an even layer in the pan. Be sure to leave some holes in the rice so that the heat is able to escape!
Once the rice begins to steam, cover the pan so that the rice forms a golden crust. Now that you have your crispy rice, why not try out some of these recipes:
Crispy Rice Recipe Ideas
If you're looking for finger food, or even just a quick snack, there are plenty of appetizers that can be made with crispy rice.
Crab: These Crispy Rice With Spicy Crab and Avocado bites made with Carolina® Sushi Rice, crab and topped with avocado make for a great grab-and-go canapé at a gathering. After trying this tasty treat, your guests won't be able to get enough!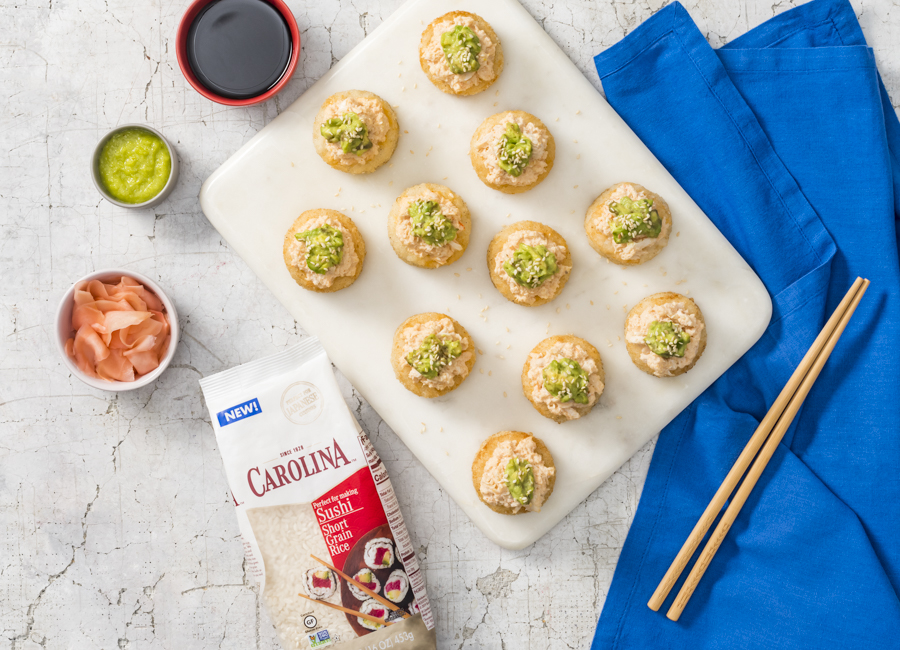 Tuna: These Crispy Rice Canapés With Seared Tuna are another fun crispy appetizer for you to serve your guests at your next holiday party.
Shrimp: If you can't get enough crispy seafood rice treats, learn how to make these Crispy Rice With Shrimp Ceviche cakes.
Crispy Rice Ball Recipes
Believe it or not, you can get that crunch you're craving from your rice treats without using crispy rice. Rice balls are another tasty snack that offer an irresistible crispy texture.
These Crispy Veggie Rice Balls are perfect if you or your guests are following a vegetarian diet. These rice balls work perfectly as either an appetizer or a simple snack for when you're feeling hungry. To really make these rice balls your own, try experimenting with the filling, swapping in your favorite types of cheeses, sauces and vegetables.
Crispy Rice Air Fryer Recipes
Instead of making rice balls over a medium flame, try making them in an air fryer instead.
Check out these crispy Air Fryer Rice Balls With Arroz Rojo made with onions, taco seasoning and cheese for a crunchy treat!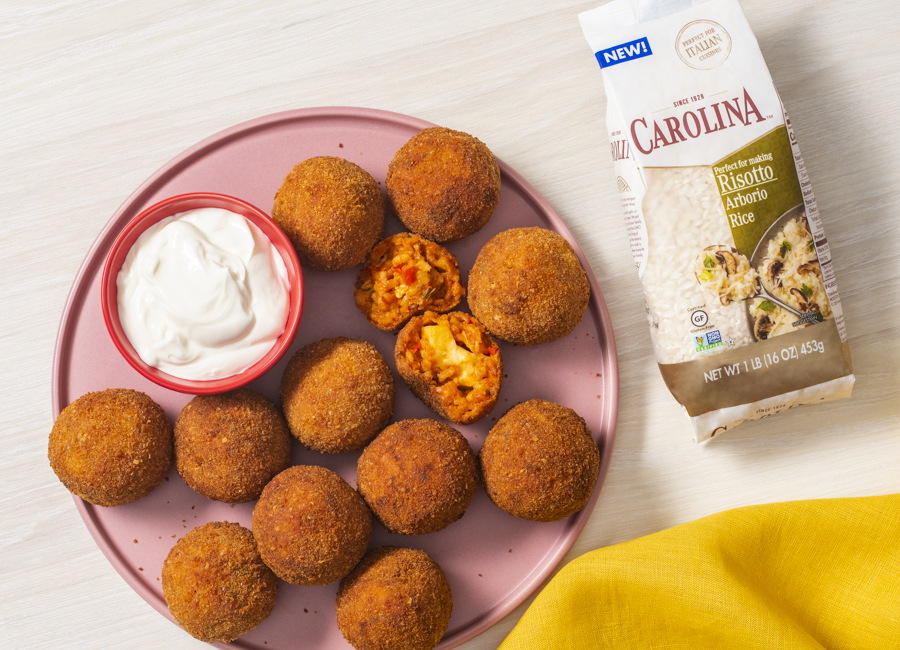 These Air Fryer Rice Balls With Arroz Rojo made with Carolina® Arborio Rice have a crunchy exterior with a soft savory interior. Try experimenting with the fillings for these rice balls with different ingredients like mozzarella, ham and cheese.
After all these delicious crispy rice ideas, we hope you left room for dessert!
Crispy Rice Dessert Ideas
There are plenty of ways you can use rice as a dessert. One of our favorite ways is incorporating crispy rice into your sweet treats like in this Popped Rice recipe. This classic recipe could not be simpler : just Carolina® Rice topped with your choice of sweet ingredients such as cinnamon and sugar.
Take your puffed rice game to the next level with these Puffed Rice Chocolate Bars. These flavor-filled chocolate bars also pack plenty of crunch, perfect for those days when you're craving a chocolate snack.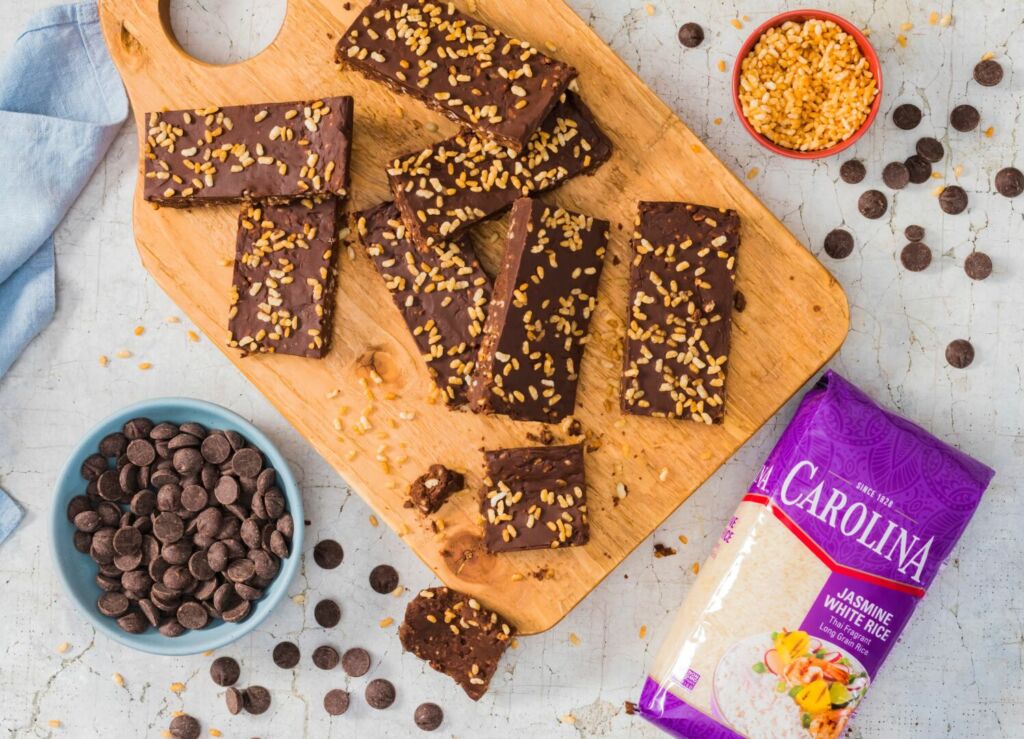 For a fun twist on churros, try out this Churros Puffed Rice Cereal. This recipe doubles as both a tasty dessert option and also a sweet way to kickstart your day. To turn up the festive flavors, try sprinkling some pumpkin spice on top.
Stay tuned to Carolina® Rice for more festive snacks and cooking tips!