There are few ingredients that are international pantry staples. Eggs, wheat, and – you guessed it – rice, top the list. A bag of rice is budget-friendly, easily accessible, and can stay in your pantry for extended periods of time. But, why would it?
Whether you're preparing an early morning meal or a midnight snack, lots of tasty grain varieties keep popping up on the recipe card. And luckily, given the sheer volume of options, it's impossible to tire of this versatile ingredient for everything from breakfast, lunch and dinner or one of our personal favorites – dessert!
9 Dessert Recipes From Around The World
Stepping up your dessert game may be easier than you think. In fact, it may very well mean simply looking at the ingredients in your pantry with a fresh new take. So it's time to put those ingredients to good use and get creative! We've compiled a short list of some of our favorite international desserts. Take your taste buds on a tour around the world without leaving the comfort of your own house.
1. Rice Pudding
It's kind of fitting that the origin of rice pudding is not known with certainty. After all, considering rice is a prominent ingredient worldwide, it's quite possible that this dessert was a simultaneous discovery. At its core, this treat is so simple: water, milk, sugar and rice – the natural starches from the grains provide that velvety texture. Time to add some flavor. Now, this is where it gets interesting. Rather than giving credit to the country of origin, exploring the subtle recipe flavor variations gives more insight into each culture.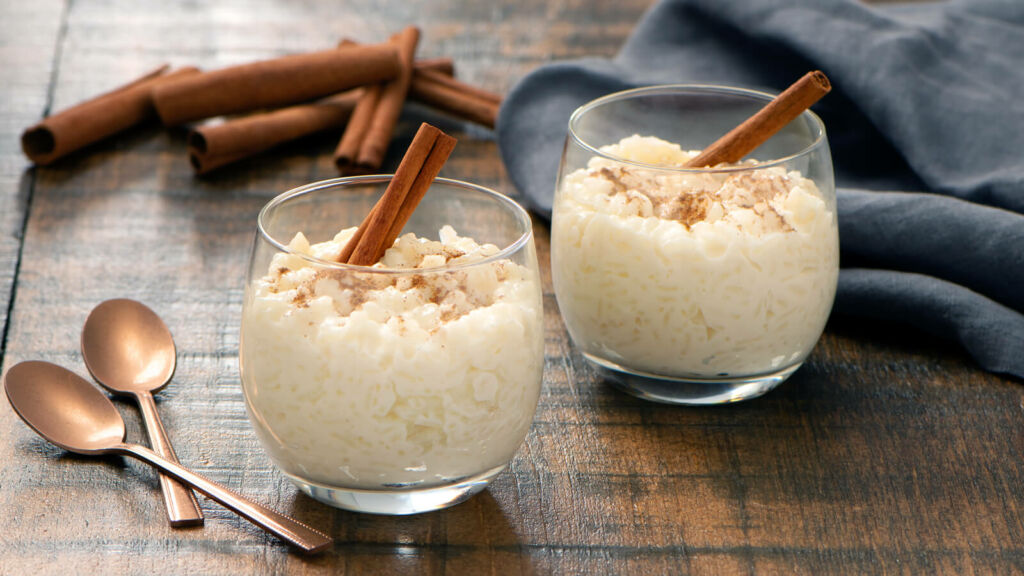 India: Kheer is flavored with cardamom, saffron and – on occasion – fragrant rose water. Almonds, cashews and pistachios are folded in for a dash of color and a tasty crunch!
China: Made with sticky rice, Chinese rice porridge, known as congee, can be sweet or savory. The dessert variety typically contains the earthy yet sweet red bean paste and brown sugar.
Mexico: With a hint of refreshing citrus, this creamy Arroz Con Leche includes lime zest and cinnamon.
Once you learn the basics of making perfect rice pudding, gather the confidence to dabble in any one of the many variations. If you're looking for new flavors, Carolina® Rice has got you covered!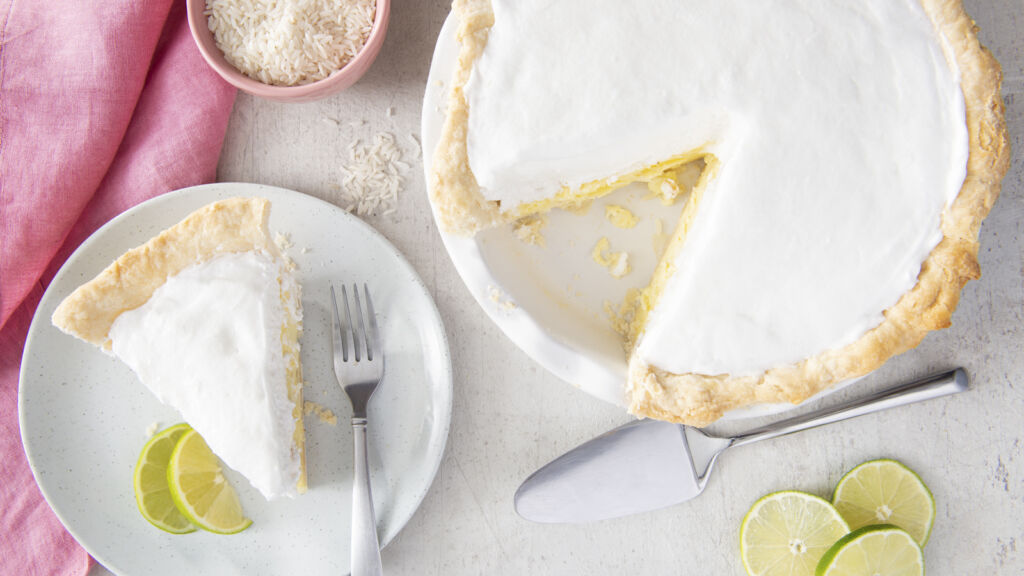 2. Sweet Arancini
When it comes to dessert, we'd be amiss to leave out Italy. Tiramisu. Cannolis. Gelato. Arancini. Yes, that's right. Although arancini is typically savory – made with leftover risotto – we put a sweet twist on the classic recipe.
Using our Arborio Rice, whip up some bite-sized snacks for your next get-together. You'll surely get some wows when you roll out this Sweet Arancini Dessert Board. For extra decadence, serve your dessert board with chocolate or caramel sauce. Whether you pop them directly in your mouth, pile them high on your plate, or dunk them in a sweet dipping sauce — these arancini will not disappoint!
3. Mango Sticky Rice
For a refreshing snack, dine as they do in Thailand. Brush up on What You Need to Know About Thai Desserts or go straight to a local favorite. Sticky rice is a street food that has spread throughout South Asia — and for good reason!
With only a few ingredients, this palate cleanser can be put together in no time. See for yourself how simple this tasty Mango Sticky Rice can be. Our fragrant Jasmine Rice, simmered in coconut milk, serves as the ideal creamy base for juicy tropical fruit like mango or pineapple. Drizzle some honey on for extra decadence!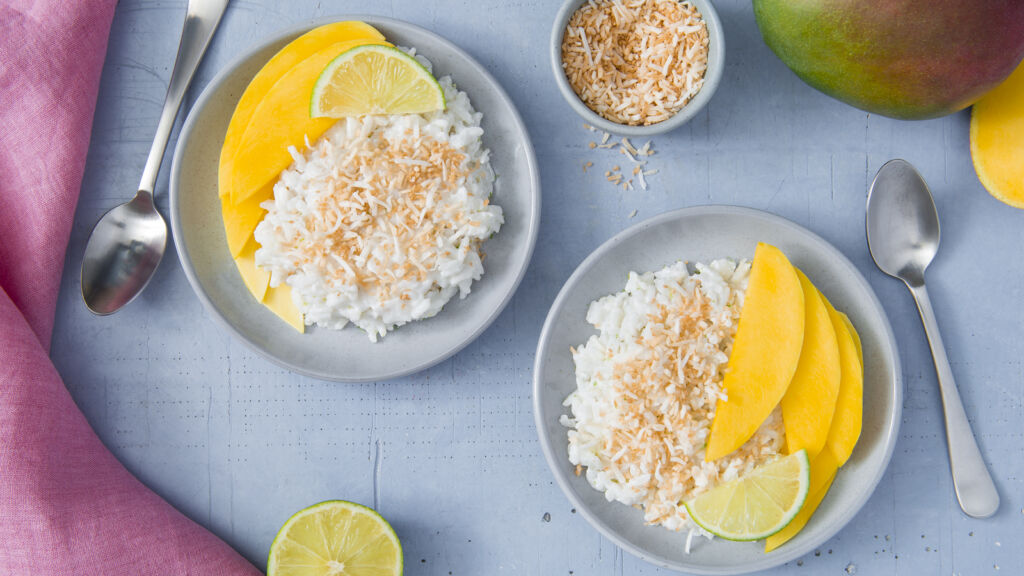 4. Mochi Inspired Rice Truffles
Many Japanese families still ring in the new year with Mochitsuki, the time-honored tradition of mochi making. Steamed sticky rice is pounded until smooth and stretchy using an Usu and Kine — essentially a giant mortar and pestle. This process makes the dough creamy, giving the mochi that sought-after chewy texture.
Although commonly thought of as a soft pastry, these Japanese rice cake morsels can be either sweet or salty! In fact, these rice balls are commonly tossed into traditional soups or served as a dumpling, proving that, whether you coat or stuff these balls, the flavor possibilities are endless!
For those that don't have the adzuki beans paste stocked in your pantry for filling or a large mallet lying around, we have an equally tasty variation that bears a striking resemblance to the traditional rice cakes while, at the same time, incorporates that luscious matcha. Packed with flavor, our festive Rice Truffles with Matcha Green Tea and White Chocolate are almost too adorable to eat — almost.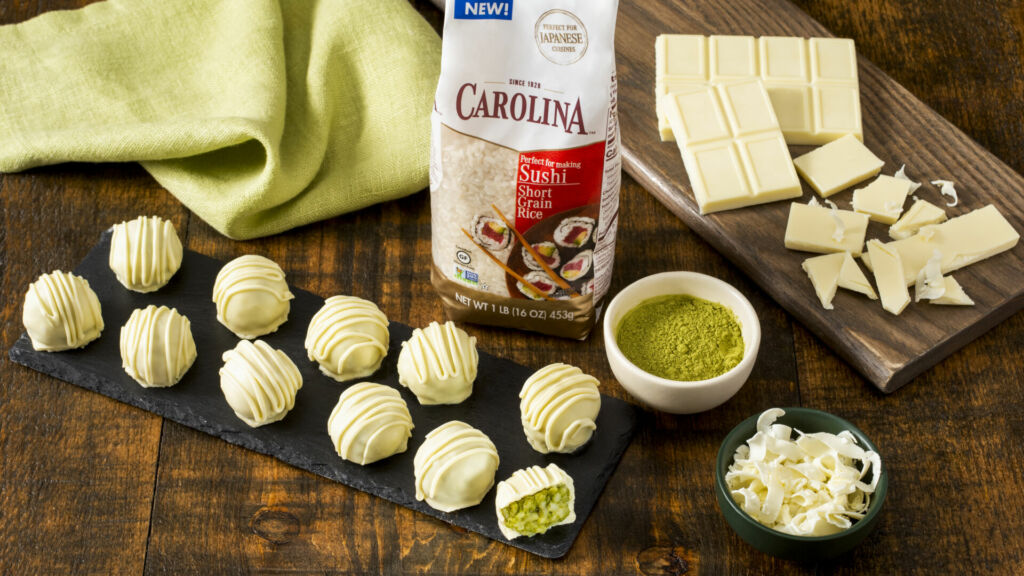 5. Rellenitos
Coated in cinnamon and sugar, rellenitos are packed with refried black beans, hearty jasmine rice, and ripe plantains. Stay with us. This isn't a popular Guatemalan snack for no reason!
Much like churros, these crispy bites are ideal for dipping into a big bowl of warm chocolate. You'll be hard pressed to find a snack that pairs better with your favorite coffee. Whether you want to get your day going or need an afternoon pickup, our rich Plantain and Rice Rellenitos deliver that perfect combo of sweet and salty.
6. Tamales
Wrapped up like little presents, tamales are just as fun to make as they are to eat! Gather the family together or invite your fellow foodie friends over and throw a good old-fashioned tamalada. Whether you have orchestrated a strict dessert tamale buffet or just save a little extra masa after your savory creations, you won't be disappointed when you try a sweet tamale.
Stuffed with fluffy Carolina® White Rice and a blueberry cream cheese mixture, these Sweet Rice Tamales are delicious year round. While they serve as a refreshing palate cleanser during the holidays, they also make a great fruity option on the BBQ table.
7. Horchata
With notes of vanilla and cinnamon, horchata is a sweet drink to enjoy during and after a delicious meal. With origins in Spain made from chufas or tigernuts, the Latin American rice variety rice-based variety is now a globally beloved beverage.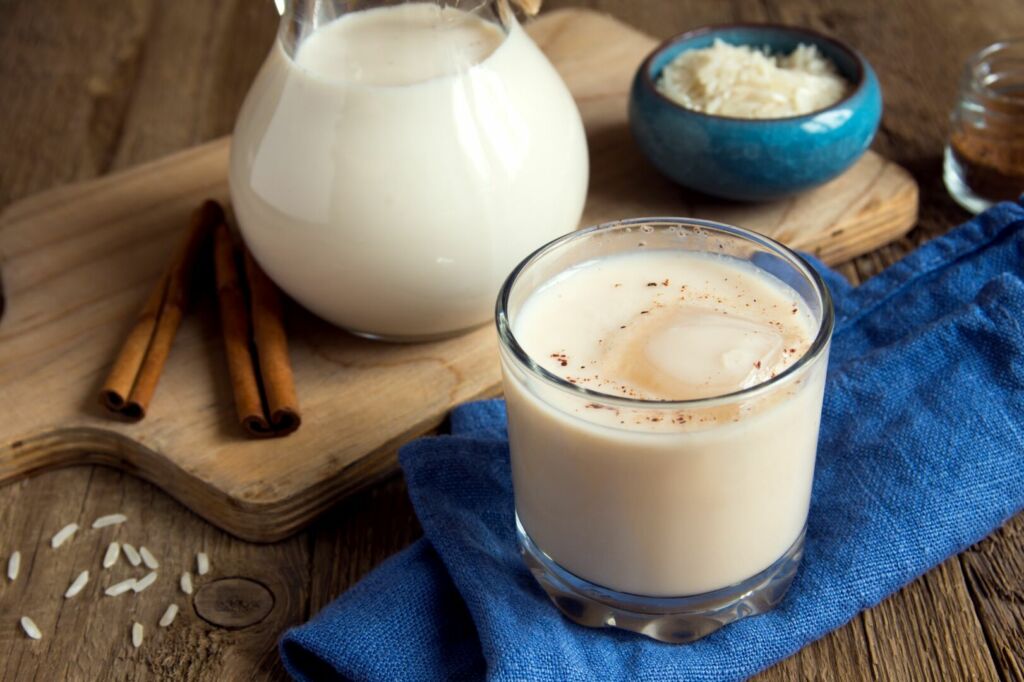 Upgrade the classic white rice variety by swapping in fragrant Jasmine Rice. Horchata may vary slightly depending on the region, for instance, this refreshing Mexican Horchata is on the lighter side while this silky Rice Horchata — containing both evaporated and sweetened condensed milk – is a bit richer. No matter how creamy you make it, this sweet beverage will always quench your thirst!
Don't let the cold weather keep you from enjoying these flavors. Satisfy your craving with a similar Latin American drink served warm: Atole. Often made with corn flour, this soothing beverage is traditionally served on the Día de los Muertos. Luckily, it's not exclusive to this fall holiday. Whether you are blending a batch for breakfast or preparing it while building a fire, snuggle up with a big mug of warm Rice Atole. Dunk a hojaldra – or another favorite cookie – to get the full experience!
Horchata Varieties
Looking for a tasty morning treat to start the day or an afternoon pick-me-up? When topped with a dollop of whipped coffee goodness, this traditional drink will prepare you for whatever the day has in store for you! Our creamy Horchata Whipped Iced Coffee seamlessly integrates tradition and trends in the most delicious way! Want something a little more simple? This no-fuss Cafe Horchata also marries the two irresistible flavors.
We've gotten a little creative with horchata and, if you want to go off the beaten international track and explore some yummy non-traditional variations, start with these options:
8. Natilla Custard
Custard is another dessert with various adaptations around the globe. Reminiscent of a thinner French crème anglaise sauce, custards are a bit more decadent, even thicker than a pudding. They can be topped with a burnt layer of crispy sugar, like on Spain's crema catalana, to get texture variation. Similarly, France's crème brûlée is torched directly before serving to ensure the integrity of both the creamy custard and the crispy sugar glaze.
Custards found in Latin America ditch the torch and opt for something more simple. That's not to say the custards aren't just as rich and flavorful. Instead of toasted sugar, add some texture to your dish with rice – and for an extra boost of flavor, fold in our fragrant jasmine rice. One bite of this creamy Cuban-Style Natilla Custard, sweetened and infused with citrus, will convince you to put down the blowtorch. This velvety custard proves yet again that irresistible desserts are within fingertips reach: take ingredients inside of your party and type desserts in the search bar.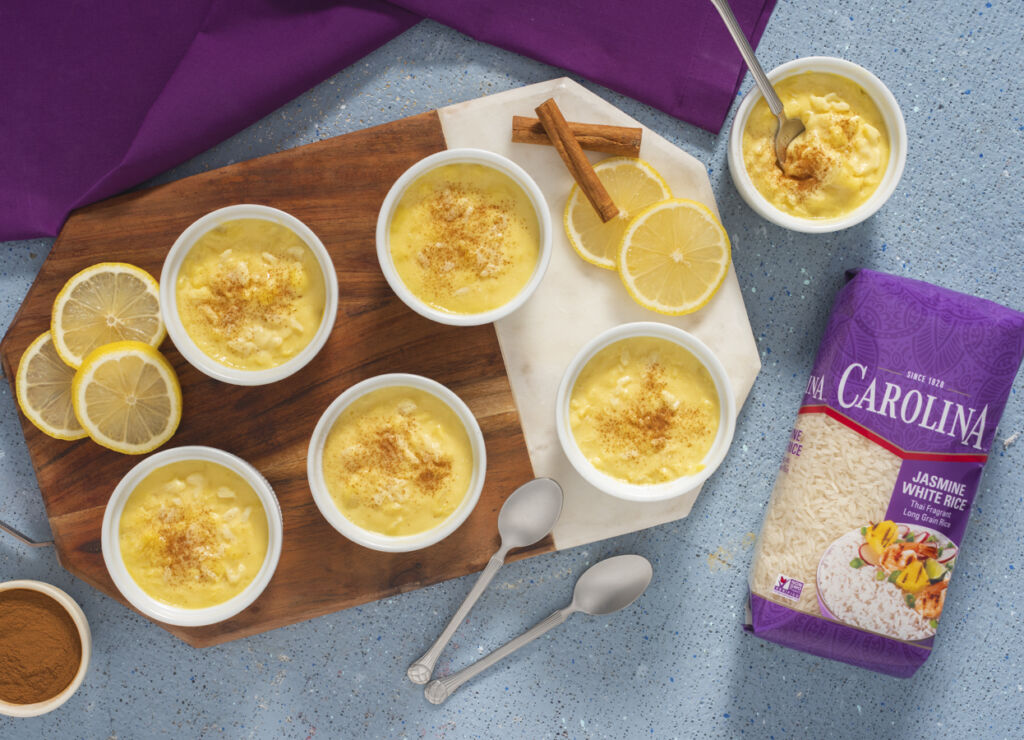 9. Belgian Waffles
When it hit the streets during the World Fair in 1962, it was a grand slam. The Belgian waffle was topped with fresh strawberries and a dollop of whipped cream, but that doesn't mean you can't get creative!
Top these toasty Belgian-inspired Gluten Free Rice Waffles with sliced bananas, butter and maple syrup, chocolate syrup, dulce de leche, fresh fruit, sprinkles or whatever you choose.
No matter where you're at, dessert is universal! The moments surrounded by friends and family should be savored. It's a time to relax and catch up after eating. It is a quintessential part of the meal experience. After dessert is served, instead of rushing, spend some quality time around the table relaxing amongst good company.
We love trying out new recipes as much as you do. If we've overlooked a tasty traditional recipe or if there are any kitchen lessons you'd like to learn like how to cook white rice or how to make arroz chaufa, let us know! Here at Carolina®, we love hearing from rice fans.