Do you know what's so special about May 2nd? It's Tuna day! Also known as Thunnini, tuna is one of the seas' most active and important species. It is without a doubt among the most fascinating in terms of size, strength, agility, and speed. It is also one of the most important animals for the economy and diet of humans. With amazing recipes that include delectable tuna, Carolina® Rice is ready to help you celebrate. But first, let's look at some intriguing facts about this tasty fish.
Interesting Tuna FAQ´s
Which Countries Eat the Most Tuna?
The European Union, the United States, and Japan, take home the prize as they consume 51%, 31%, and 6% of the product globally, respectively.
Where does Tuna come From?
Thailand is where most of the world's tuna is produced.
Why is Tuna so Important?
Tuna is one of the main sources of food for marine life and is also a crucial component of human diet and the economy. As one of the top predators in the marine food chain, it also helps to maintain the equilibrium of the ocean ecosystem.
Now that we've looked at some interesting facts, let's explore some delicious tuna dishes.
Tantalizing Seafood Starters
Start with some appetizers! Seafood starters are the way to go if you want to make a good first impression with your hors d'oeuvres. They are delicious,simple to create, and impossible to resist.
Our Canned Tuna Rice Puff recipe will leave your guests wishing for more. If you're in a hurry, this creamy meal is a practical option. After a little preparation, pay close attention to the recommended temperatures and timing from the Carolina® team.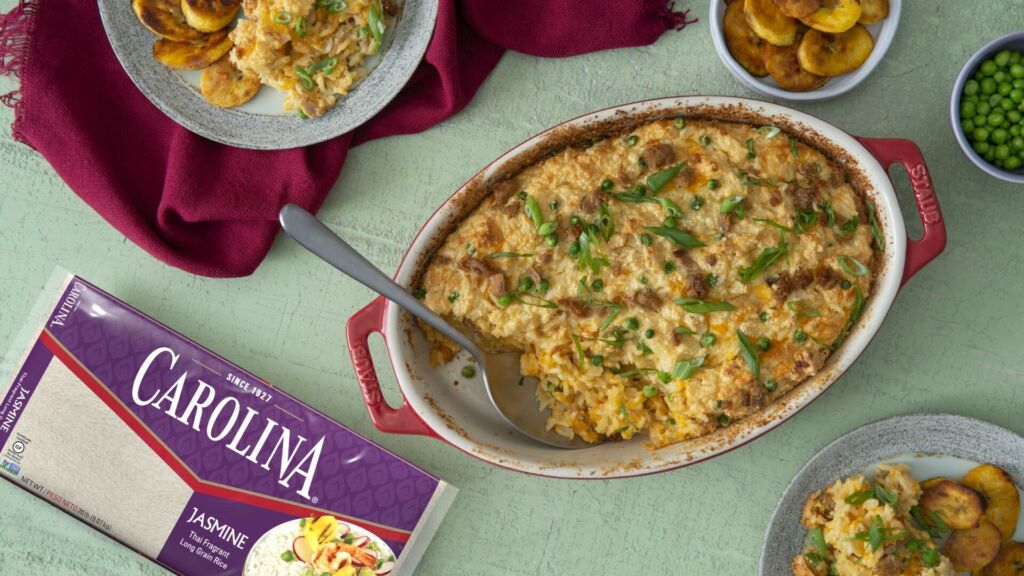 Hungry for more? Our Brown Rice Tuna Patties with Brown Rice and Avocado Mayo are an ideal option. These delectable bite-sized treats are perfect for any event, including family gatherings and birthday parties. When dipped in the avocado mayo, these patties (composed of rice, tuna, eggs, parsley, chives, lemon, garlic, cumin, and paprika) take on an entirely new and enhanced flavor (blended mayonnaise, lime juice and avocado).
Finish the meal by serving arugula salad on the side, expertly seasoned with a blend of olive oil, lemon juice, honey, mustard, salt, and pepper. You can substitute their preferred sauce for the avocado mayo and the arugula salad for plain, finely chopped romaine lettuce.
You can't go wrong with our Crispy Rice Canapés with Seared Tuna.  his combination of sushi and rice is flawless. Carolina® Rice is only getting the party started, and we still have a ton of delectable tuna dishes to share.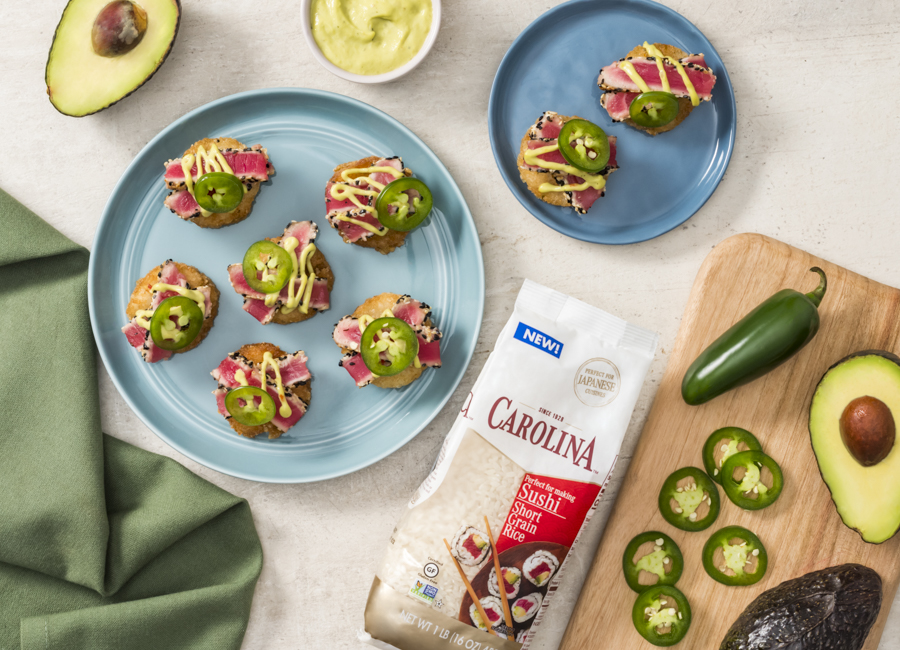 Tuna Salad Delights
Salad lovers will adore the Canned Tuna and Rice Salad: the ideal plan for utilizing leftovers. The variety of rice salads is one of their best qualities. This specific recipe has a lot of tuna, but it also has fresh vegetables, tart capers, and a zesty homemade dressing. As it can be eaten cold as well, this is the ideal lunch to eat on the road.
Now onto some spicy tuna dishes for those whowant to turn up the heat.
Spicy Tuna Recipes
A yummy tuna and rice option is this Tuna Chipotle Meatballs and Rice which is served over our brown rice. Indeed, fish can also be used to make meatballs. This dish is ideal if you have an air fryer, but if not, you can easily bake them in the oven by following the recipe's directions. All approaches are appropriate for making this dish, and we are confident that you won't be dissatisfied with its distinctive flavor. Check out our blog on how to make the perfect meatballs.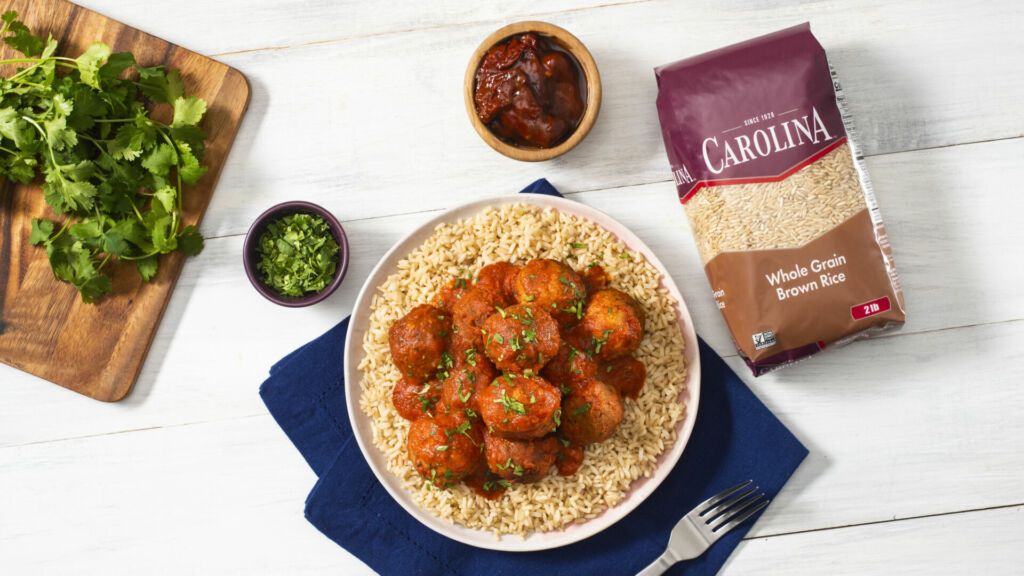 Canned Tuna Cuisine
A simpler recipe to follow is our Rice with Tomato and Canned Tuna. The dish's primary ingredients are listed in its name, along with olive oil, vegetables, fresh herbs, and spices including paprika, onion, and thyme (or oregano). The entire family can help cook it, and it only takes 35 minutes.
Rice Bowl Alternatives
Just when you thought tuna couldn't be prepared any other way, along comes our Mediterranean Rice Bowl with Tuna and Hummus. The Jasmine Rice base, arugula, tuna, and roasted pepper flavors are a smash, and don't forget the hummus on top! It's flavorful and easy to put together. Our tuna-filled rice bowl is yet another fantastic alternative. Try this Sticky Rice Tuna Poke Bowl with Sesame. You can add any toppings you choose to this dish, so feel free to get creative. These rice bowls in the Hawaiian style will inspire you.
If you enjoy experimenting with rice bowls check out some breakfast bowl ideas here.
Sushi Grade Tuna Meals
Learn how to make a delectable ceviche that features avocado, mango, citrus, and tuna and is served over aromatic Carolina® Jasmine Rice. Our Tuna Ceviche with Mango and Avocado recipe is perfect to try if you´re looking for something exotic and fun.
With Carolina® Rice you don't have to worry anymore about where to look for rice recipes as you can easily find several options in the appropriate section of our website.