If there were no delicious, chewy, and soft baked goodies, the world would undoubtedly be a different place. Every year, May 21st is designated as a special day to honor baked goods in all their splendor. As a tribute to World Baking Day, Carolina® Rice invites you to try one of our delectable recipes and perhaps even share with friends.
Baking in the Old Days
These days, when we consider baking materials, we typically think of things like eggs, flour, sugar, and vanilla essence. The components have evolved throughout time, but baking dates back to ancient Egypt, when bread was first made around 2,600 BC. Furthermore, it is said that archaeologists discovered food in Ancient Egyptian tombs to ensure the deceased would not go hungry in the afterlife.
Rome had thousands of pastry cooks by the year 1AD. The invention of saffron and other significant spices served to advance baking to new levels in the 15th century, when the craft of creating bread was still very much alive. Since the invention of baking powder in the 19th century, baking has evolved into a modern culinary art form.
World Baking Day
World Baking Day was established to provide creative people a chance to bake their favorite delicacies, then share them with friends or family. This day provides a new opportunity to spread happiness. The good news is that baking involves a wide range of delectable treats, and Carolina® Rice has a number of recipes to offer. No matter if you prefer cakes, puddings, or muffins, Carolina® has you covered.
Desserts
A versatile ingredient, rice can be added to a wide range of baked items. It can give your creations texture and flavor in various recipes from cookies to cakes. You may use rice in your baking recipes in a variety of inventive ways, whether you´re seeking something savory or sweet. There are numerous varieties of rice, each with distinctive qualities and flavor profiles. Have fun with the varieties and choose the best for you!
Options with White Rice
White rice has a sweet, mild flavor and is a fantastic alternative for many different baked items.
Our Savory Rice Muffins are made with Carolina® White Rice, butter, eggs, sugar, pecans, flour, salt, baking powder and more. In addition to being a terrific on-the-go snack, these muffins are also a great way to use up any excess leftover rice you may have in the fridge.
Another delicious baked good made with yummy Carolina® White Rice is our Empanadas with Rice Pudding. There is no turning back once you take your first warm, velvety bite of this adaptable dish, which can be eaten for any meal of the day. These mouthwatering filled pastries will quickly become a household favorite.
If you enjoy Rice pudding check out our blog on; Tips to Make the Perfect Rice Pudding.
Options with Brown Rice
White rice has a softer texture than brown rice, which also tastes nuttier. Compared to white rice, brown rice has a heartier flavor and requires more time to prepare. Our Chicken and Brown Rice Lunch Box Cups are made with delicious Carolina® Brown Rice and are another excellent baked option. These cups are flavorful and ideal to bring for lunches at school or at work. World Baking Day is a terrific opportunity to try new recipes, and if you're looking for some of the most well-liked dishes from around the globe, check out our blog HERE.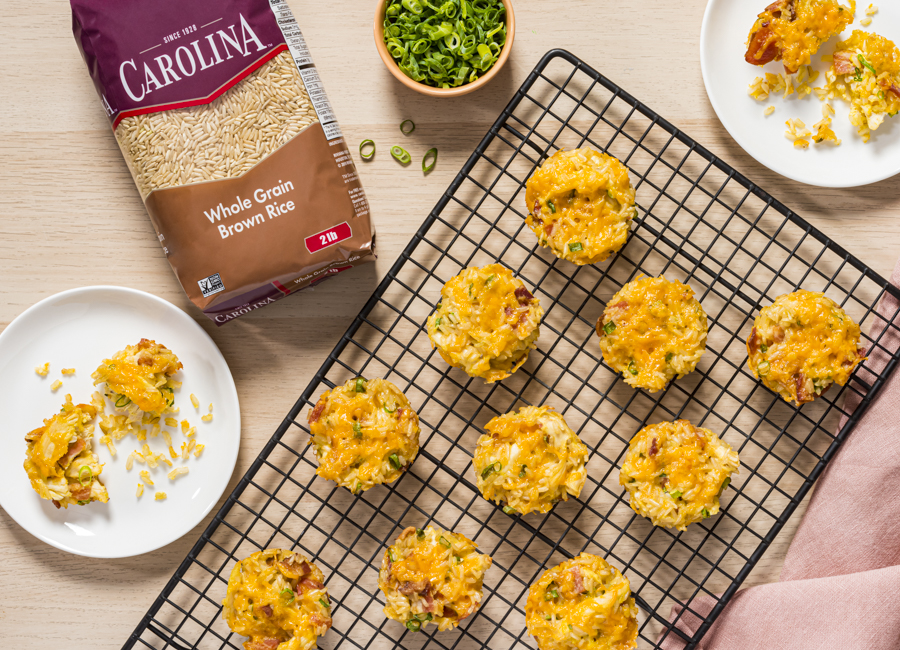 Options with Jasmine Rice
Carolina® Jasmine Rice with Quinoa is a hearty and satisfying mixture that will help you feel full longer. It's a vegan and vegetarian option and is ready in only 15 minutes. Our Vegetarian Quinoa Cakes are made with this rice variety as well as eggs, cheese, chili sauce, zucchini, garlic, carrots and more. These tiny cakes are the ideal size for young hands to grab and go.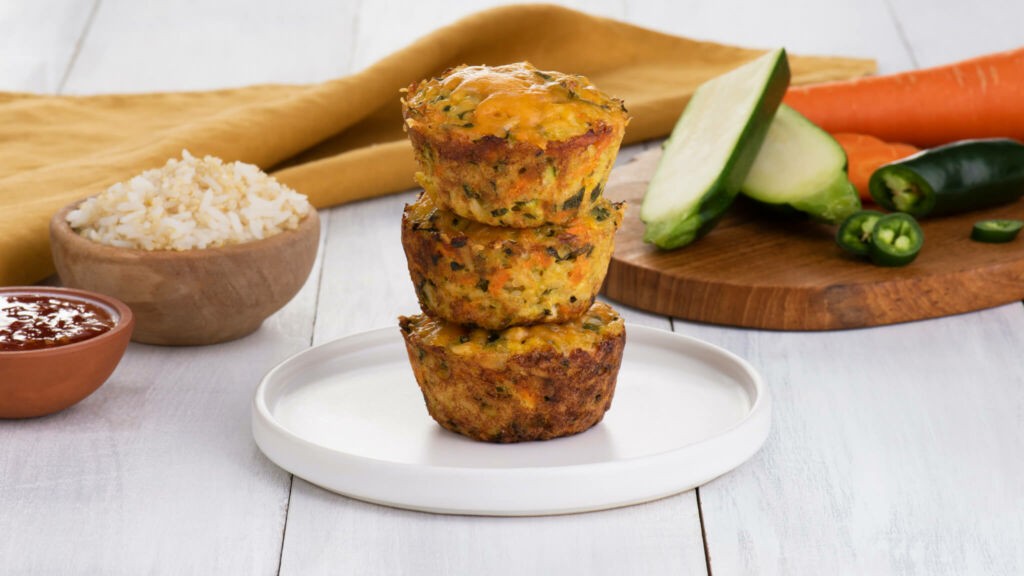 It's not necessary to exclusively bake sweet foods on World Baking Day. Savory food is also full of flavor and gives us some great options.
Basmati Rice
Basmati rice is yet another type of rice that you may use to elevate your baked dishes. The flavor of basmati rice is described as flowery and nutty so these Chorizo and Rice Empanadas will be out of this world. Packed with chorizo sausages, garlic, thyme, cumin and more, these empanadas are perfect for sharing with family and friends. Check out some more of our delicious empanada recipes HERE.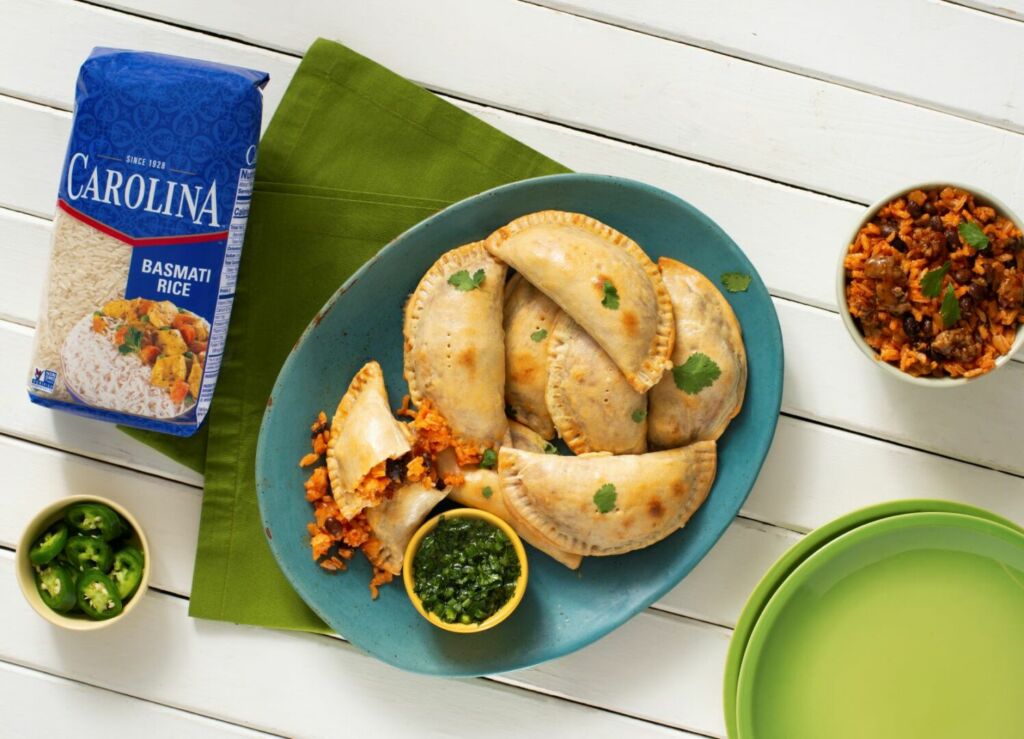 For more delicious recipes check out the Carolina® Rice website.