Cheese is one of the most adored and eaten foods in the world. It's not often you meet someone who doesn't like it, crave it, want it, or need it in some capacity! We break diets because of this gooey, melty stuff, which may also be one of the things that motivates us to get out of bed in the morning. Wonderful things occur in the kitchen when you combine Carolina® Rice with cheese! Let's look at some cheese facts before we explore some of our wonderful dishes.
Fascinating Cheese-Related Facts
How many of the following facts do you already know? …
An expert on cheese is called a cheesemonger.
Blue cheese typically ages in a room with a controlled temperature, such as a cave or a basement.
Cheddar is the most popular type of cheese.
The most popular cheese dish in the US is macaroni and cheese.
Let's look at some of the most delicious cheese recipes that Carolina® Rice has to offer, now that you're more acquainted with the world of cheese.
Recipes with Cheese
You really can't go wrong when you use cheese in your rice recipes, and you can do sos for each meal of the day.
Starters
Whether you need a small item to bring to a celebration or want to cook yourself a snack at home, Carolina® Rice has the appetizers covered.
Our Bolitas de Arroz y Queso are made with Carolina® White Rice,  onions, garlic, chicken broth, queso fresco, panko breadcrumbs and more. Don't forget your preferred dipping sauces, such as heated enchilada sauce or salsa roja.
Our Mushroom and Cheese Pastelitos are an ideal choice for any party plate. With ooey cheese and delicious mushrooms, they are crispy and little. They are absolutely incomparable. You can air fry your pastelitos if you'd like. Even without using oil, you can still create a crispy crust. Read here for advice on how to make your appetizers crispy.

If you're craving something with a little kick to it, try our Jalapeño and Cheese Quinoa with Aioli. Warm and delicious on the inside, these crispy jalapeño and cheese nibbles are served with homemade roasted garlic and lemon aioli. They include spicy, cheesy, and savory flavors, served with a zesty, creamy dip. Use Carolina® Jasmine Rice with Quinoa for best results.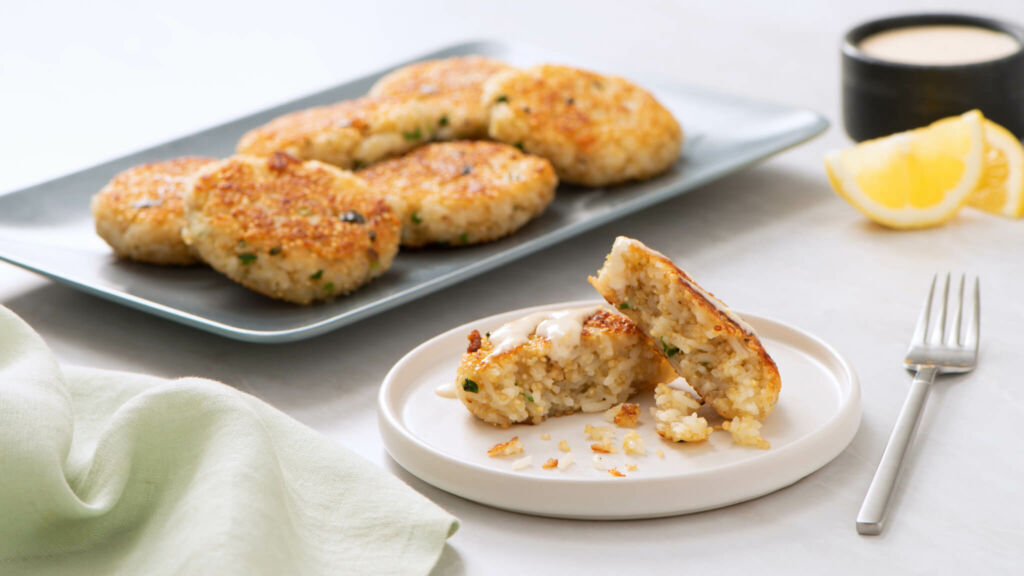 Sides
Sometimes all you need is a side or a lighter dish. There are numerous recipe possibilities available from Carolina® Rice. Have a hankering for a hot, cheesy bowl of soup?
Our easy to make Cheesy Broccoli Soup is cozy, scrumptious, and soothing. It's packed with chicken, vegetables, and rice. This soup is a fantastic way to get your recommended daily intake of vegetables, and the combination of broccoli and cheese is always a match made in heaven. By leaving out the chicken and using vegetable broth in its place, you can make this soup vegetarian. Also, you may lighten it up by substituting Greek yogurt for the whipped cream.
For even more soup or stew ideas check out our Comforting Soups and Stews Blog Post.
Our Creamy Poblano and Cheese Rice is packed with whole grains and a tiny bit on the spicier side. This recipe will add extra umph to any main dish you choose to serve.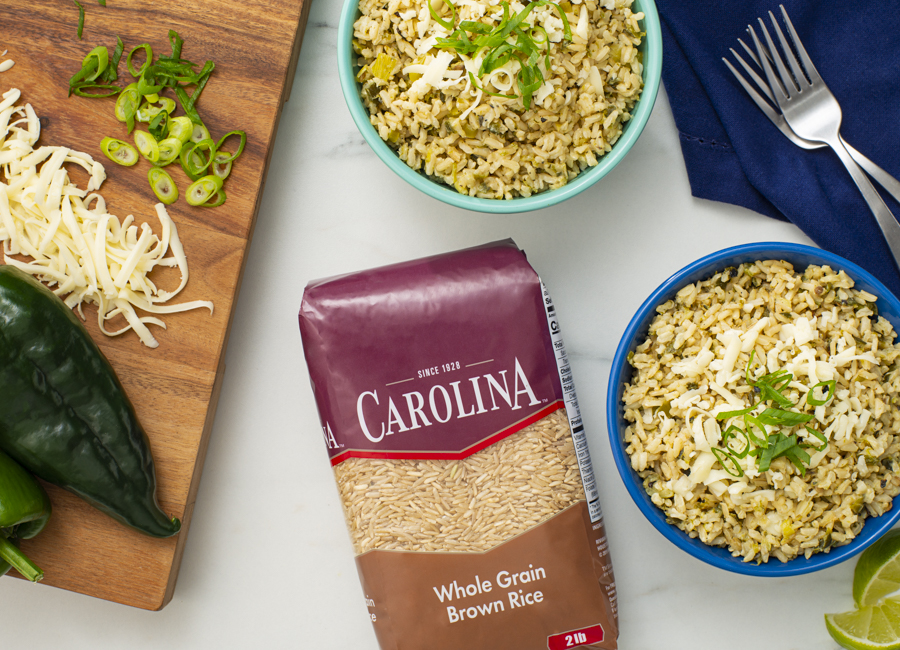 Mains
The entire family will enjoy any of the delicious Carolina® Rice recipe options, from rich risottos to filling mac and cheese recipes.
Risotto
This Creamy Risotto with Pears and Blue Cheese is flavored with butter, shallots, garlic, sautéed pears, blue cheese crumbles, dry white wine, toasted walnuts, and a balsamic glaze. Without leaving the comfort of your home, this recipe will transport you to your favorite Italian eatery.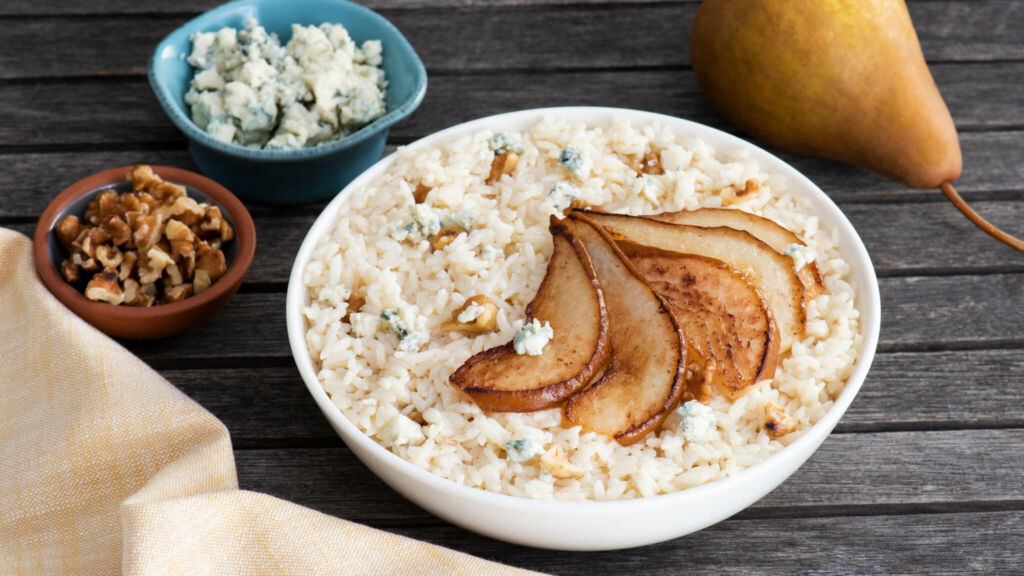 A different option for risotto is our Risotto with Arborio Rice, Beets and Goat Cheese.  Our Carolina® Arborio Rice  is utilized in this vegetarian risotto recipe and is crucial to the creation of the dish's creamy texture. A stunning color can also be seen in beets and beet greens. At the very end, add crumbled goat cheese to the risotto to enhance the flavor. 
Check out our blog post on How to Make the Perfect, Creamiest Risotto and become a risotto master.
Mac and Cheese
During lunch or dinner, who doesn't like a delicious dish of Mac and Cheese? Our Ready to Heat Jasmine Rice Naturally Flavored with Garlic and Olive Oil gives our Creamy Rice Mac and Cheese a more upscale flavor, making it a distinctive option. This simple dish, which is made with butter, cream cheese, cheddar cheese, milk, and other ingredients, will quickly become a weekly family favorite.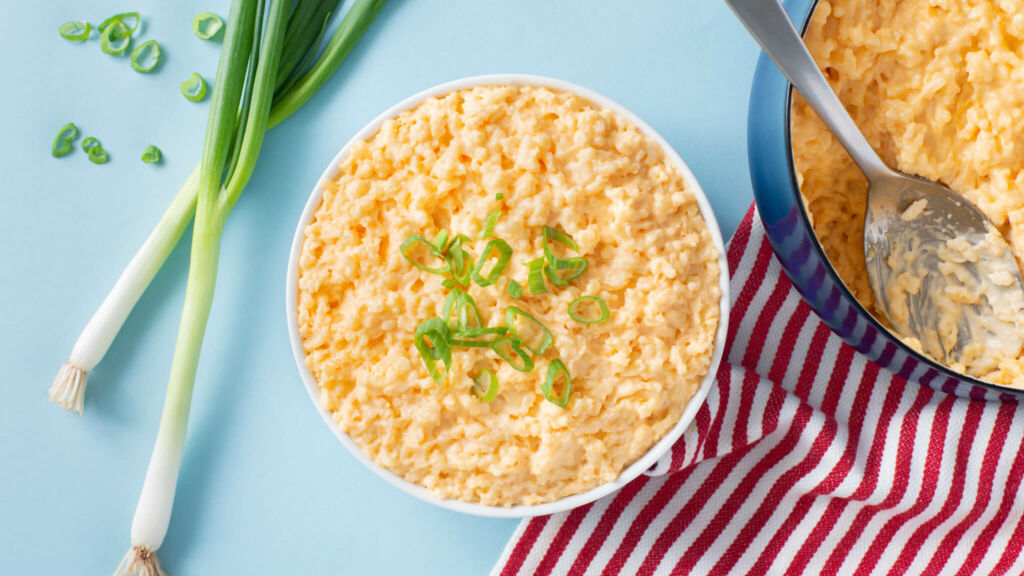 Dessert
Add some assorted types of cheese to your Sweet Arancini Dessert Board. Combining sweet, juicy fruit with savory, creamy cheeses is a beautiful contrast that brings out the best in both.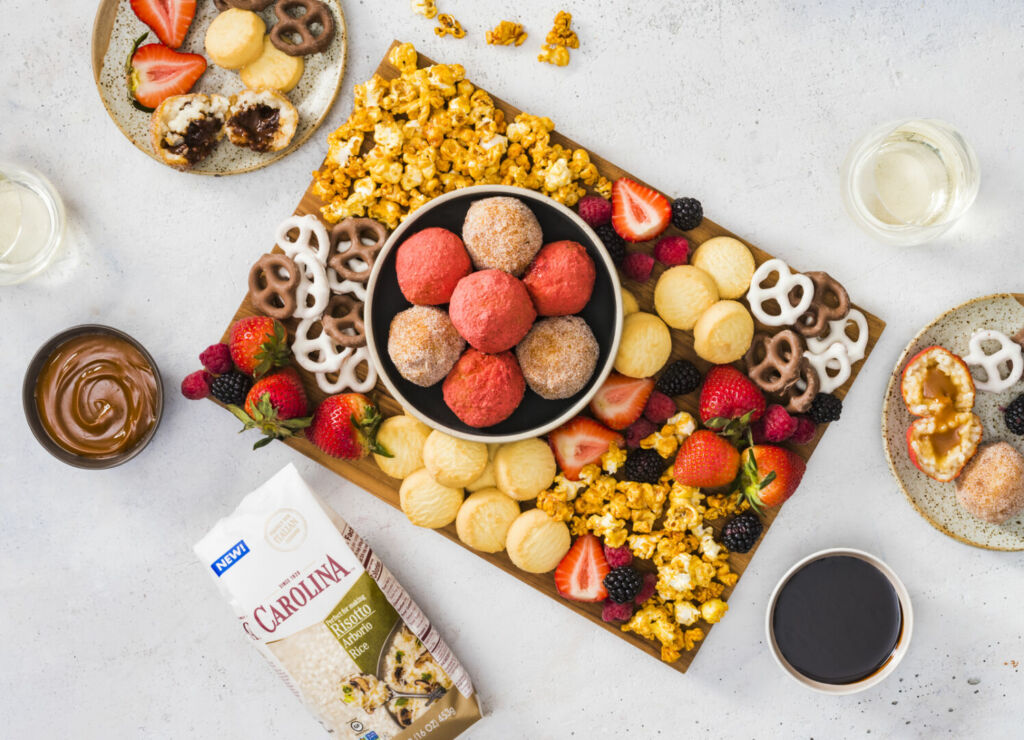 For more delicious recipes check out our recipes page.