Having a proper breakfast is an important part in starting your day off right. From sweet dishes to savory dishes, there are plenty of different things you can enjoy in the mornings before work or school. No matter what your tastes are, Carolina® Rice has you covered with plenty of great-tasting, filling breakfast rice bowl ideas.
Breakfast Ingredients
Before preparing your rice bowls, make sure that your pantry is well stocked with breakfast ingredients like:
The Carolina® Rice variety of your choice.
Potatoes
Cheese
Eggs
Meat (bacon)
Sugar
Butter (peanut butter)
Sauces (maple syrup)
Fruit (berries, avocado, bananas)
Now we have some ingredients in stock, let's take a look at some different breakfast rice bowls.
Morning Rice Bowls
Rice Bowls With Eggs
Eggs are a breakfast favorite as they are a simple protein that will leave you feeling full and energized for hours after eating them. Try this Turmeric Breakfast Rice Bowl topped with pumpkin seeds if you're a soft boiled egg fan.
On the other hand, if you prefer hard boiled eggs then you can also make this air fried Empanada Rice Bowl with Carolina® Jasmine Rice. To make this rice bowl even more filling, try adding in some shredded tortilla strips as well.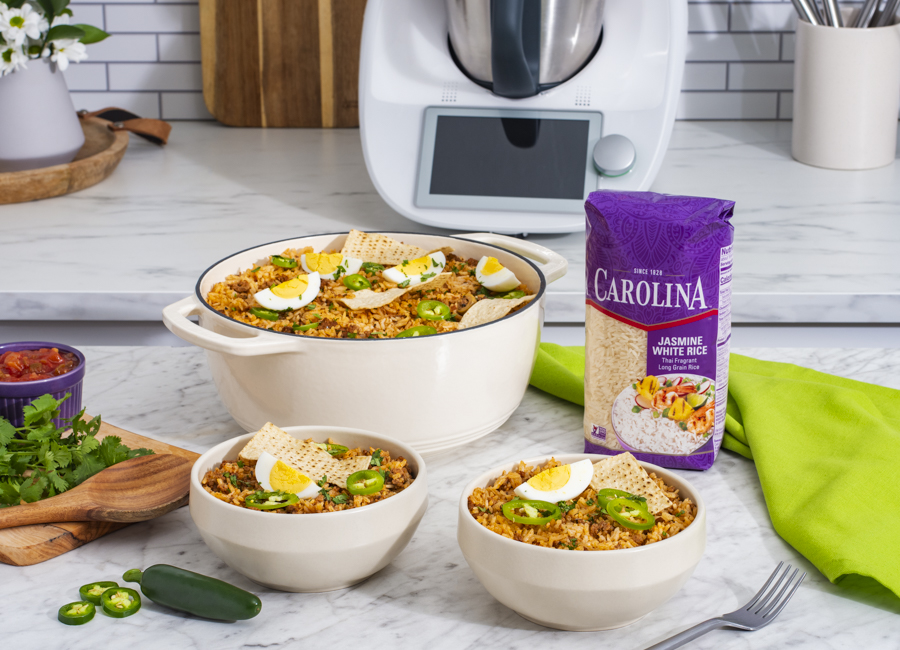 If you are more of a fried egg person in the mornings, you'll enjoy this Morning Power Rice Bowl made with Carolina® Parboiled Rice. Try this rice bowl with some enchilada sauce and cheese on top for some added flavor.
Fruity Rice Bowls
Fruit goes very well into breakfast rice bowls like this energy packed Mexican Breakfast Basmati Rice and Bananas.
Note: Riper bananas will give off a sweeter taste than less mature bananas.
For a breakfast bowl that is packed full of fruit, try one of these Jasmine Rice & Quinoa Breakfast Bowls With Tropical Fruit. You may not have any chia seeds in the pantry, but they can be substituted with roasted cashews instead.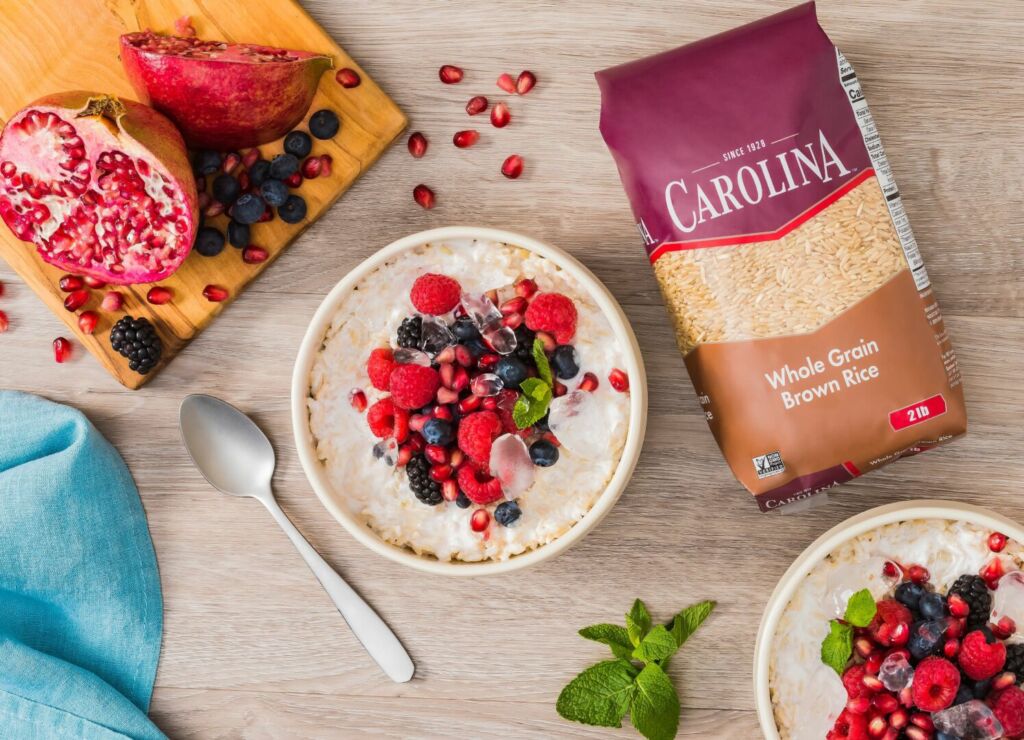 For an energizing morning recipe made with Carolina® Brown Rice, learn how to make this Nature's Cereal Brown Rice Bowl. Mix in some vanilla or cook your rice in coconut milk if you are looking for something a bit more decadent in the mornings. To save time on meal prep in the mornings, try making this recipe the night before and leaving it in the refrigerator overnight.
Taco and Burrito Rice Bowls
These Breakfast Mexican Wraps made with Carolina® White Rice offer a quick and convenient breakfast option when they are repurposed into rice bowls.
This vegetarian Roasted Squash Taco Rice Bowl made with Carolina® Organic White Rice makes a great breakfast. Try sprinkling some pumpkin seeds on top or cooking your rice in vegetable broth for some added flavor.
Sweet Breakfast Rice Bowls
This cinnamon flavored Churros Puffed Rice Cereal made with Carolina® Jasmine Rice is perfect for those of you who have a sweet tooth in the mornings. Turn up the sweetness by adding in ingredients like honey or chocolate chips.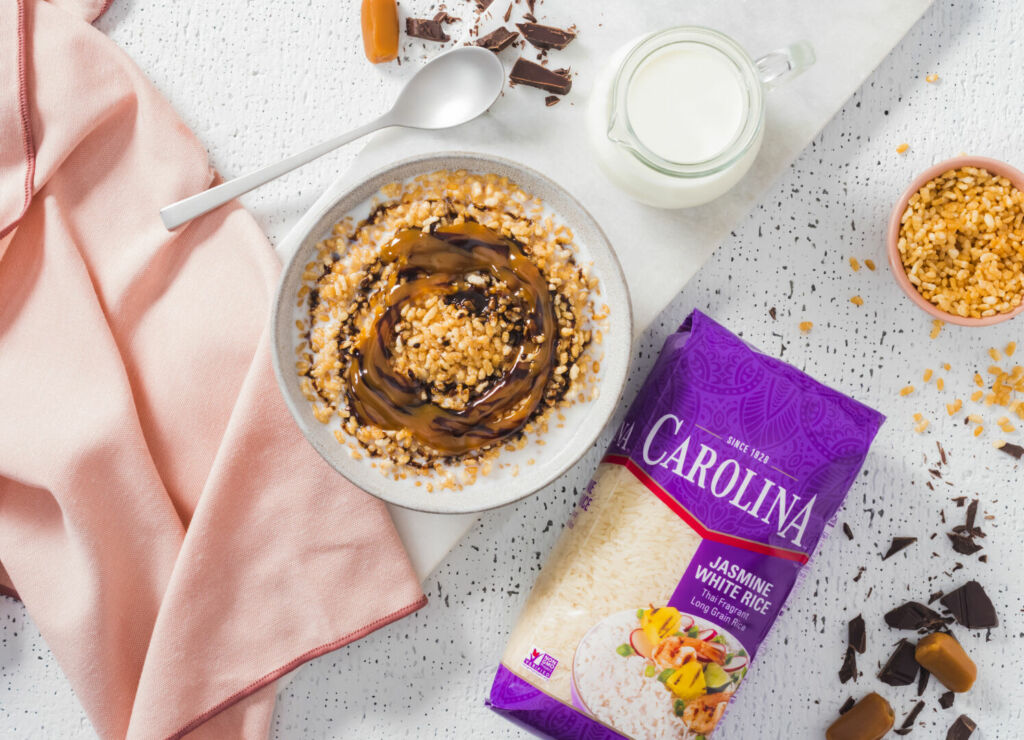 If you have any leftover Carolina® Jasmine Rice, you can make this fruity and creamy Spiced Breakfast Rice Bowl.
Morning Drinks
Drinks like this Peanut Butter, Berry and Rice Breakfast Smoothie made with Carolina® Jasmine Rice work perfectly if you don't quite have time to sit down and have proper breakfast in the mornings. This smoothie offers a quick way to fill yourself up and get some greens in before you face the day.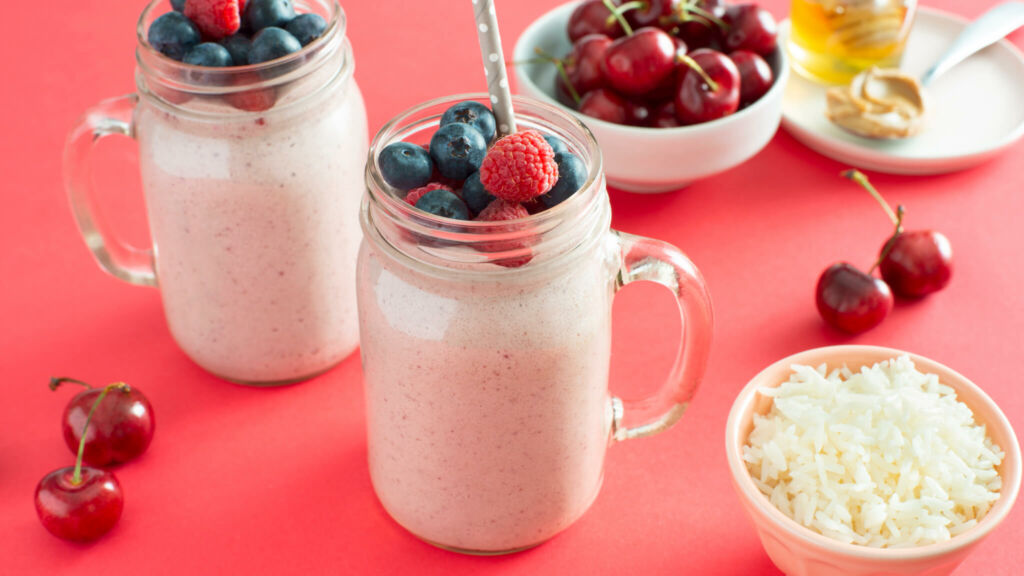 For recipes, kitchen tips and more, stay tuned to Carolina® Rice.