The spice spectrum is broad and can vary from adding a bit of freshly ground black pepper to a dish for a slightly spicy kick to risking it all and taking it to the point of no return using ghost peppers in your meal. If you're a lover of any amount of heat in your food, regardless of where you fall on the spice gamut, we have some excellent tips for how to bring just the right amount of spice into your culinary life.
Adding heat to a dish is a great way to entice your taste buds. Those who like things extra fiery can even enjoy added benefits because the spicier peppers are loaded with benefits for your body. So if you're ready to dive into the spicy stuff and learn how to find the right balance of heat and flavor for you, let's take a look at how you can use fresh peppers, sauces, and spices to treat your taste buds to the spicy life.
Spicy Food Tips and Tricks
Whether you're just starting your journey into the world of spice, or you're well-experienced in all things heat, there are a few things that will always be helpful when dealing with spicy foods like peppers. Keep these tips in mind for smooth spice sailing: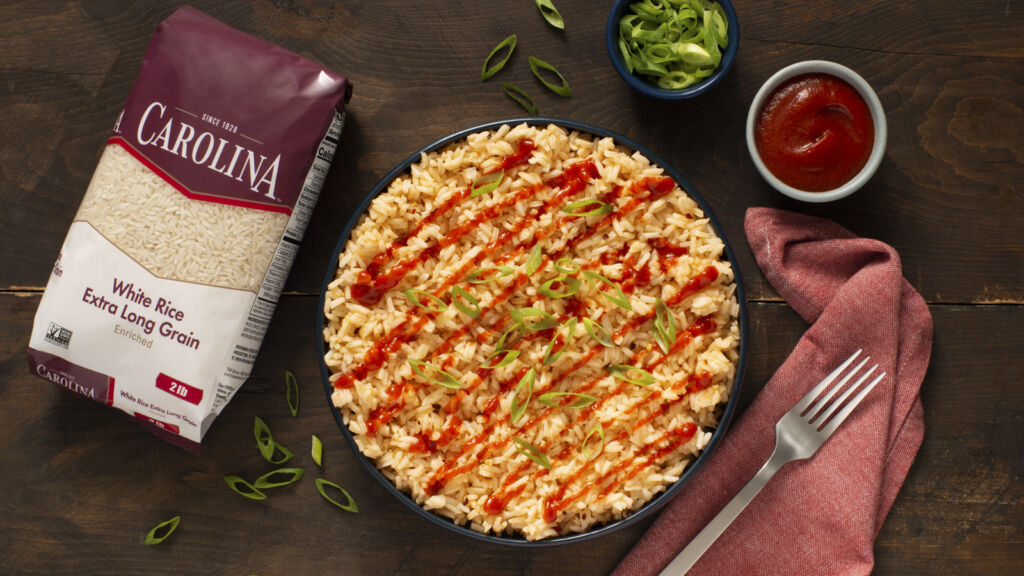 Wear latex gloves and avoid rubbing your eyes and face when handling peppers. If you prefer not to wear gloves, make sure to thoroughly wash your hands after handling peppers as the peppers' oils can linger on skin.
Test it. It's always a good idea to test how spicy an ingredient really is before adding it to your dish. Try a tiny bit of the pepper or taste the sauce or salsa you plan to use. Peppers can be tricky as one jalapeño may be fairly mild while another can make your eyes water.
Too much? If you find that the burn is more intense than you like or can handle, cut the burn quickly by drinking milk or eating neutral foods like crackers or bread. Avoid drinking water or carbonated drinks as these actually make the burning sensation worse.
Overdid it? If you find that you've added too much heat to your dish, don't worry, you can still salvage it and reduce the heat by adding acidic ingredients like lemon/lime juice or vinegar, fruits like tomatoes or avocados, oils or cream.
Don't forget, a little goes a long way!
Bring the Heat
Let the spicy fun begin! Here are three simple ways to add the amount of heat to your dishes that is just right for your palate.
1. Using Fresh Peppers
Whether you're using fresh peppers, dried peppers, pepper flakes, or pickled peppers, you can be sure that the heat you are looking for is there. We've chosen a few of our favorites from the Scoville Scale to show you just how varied the spice levels can be and how easily you can choose the peppers to best fit your desired level of heat.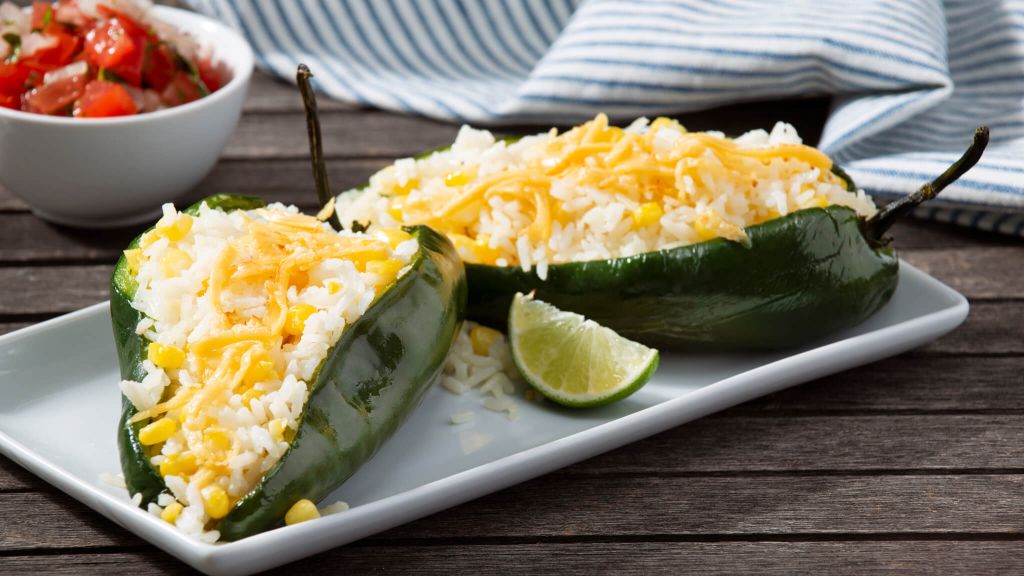 Heat Tip: A pepper's seeds are an easy way to adjust the level heat so leave them in for a bit of added spice, or remove them for a milder pepper.
Poblanos
We'll start on the mild side with Poblano peppers which come in at a heat level just above pepperoncini and anaheim peppers. These peppers are perfect for those who enjoy just a bit of a spicy kick without drowning out the dish's other flavors.
Popular in a lot of Mexican cuisine, you'll be in flavor heaven if Mexican food happens to be some of your favorite food and you happen to also enjoy a bit of heat. Try this amazing combination in these Rice Stuffed Poblano Peppers made with fluffy Carolina® White Rice, melty cheese, corn, sour cream, and pico de gallo.
Jalapeños
Just a few steps above Poblanos on the Scoville Scale is the ever-popular jalapeño. These well-known peppers are popular because they are quite versatile and their flavor pairs well with many foods when wanting to add some heat to food. They are a great mid-level heat and are tasty when fresh or pickled.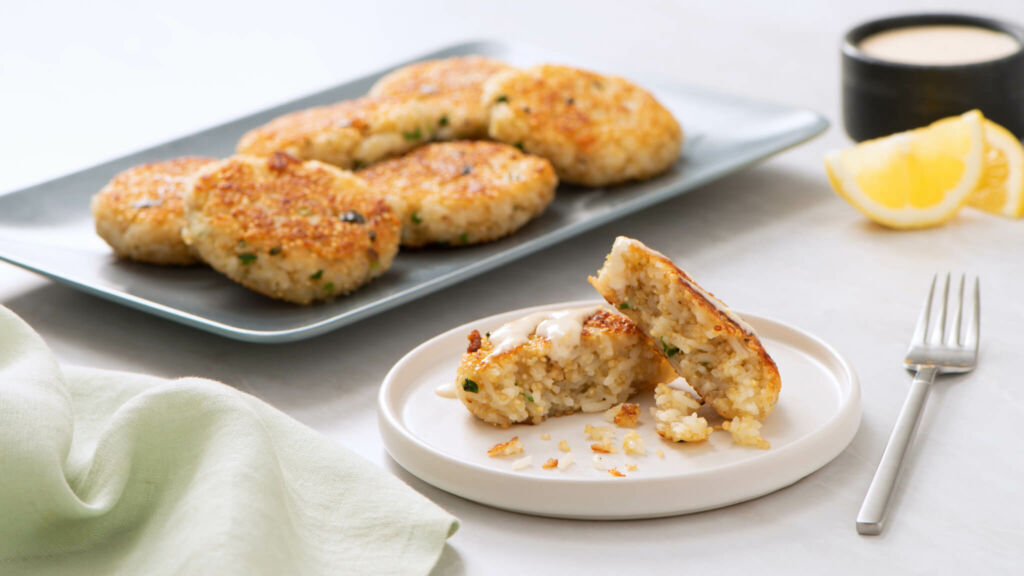 From topping your nachos to adding heat to your pico de gallo to bacon-wrapped jalapeno poppers, you can be sure that this spicy and tangy pepper is fool-proof when it comes to adding heat and flavor to your favorite recipes.
Try these Jalapeño and Cheese Quinoa Cakes with Aioli or this Grilled Jalapeño Rice for loads of tasty flavor and just the right amount of intermediate heat.
Habanero
If Poblanos and jalapeños don't even tickle your taste buds, jump right to the real heat of habaneros! These fiery peppers are not for amateurs or the weak of heart. They pack a spicy punch that only those who truly love a mouthful of heat can handle.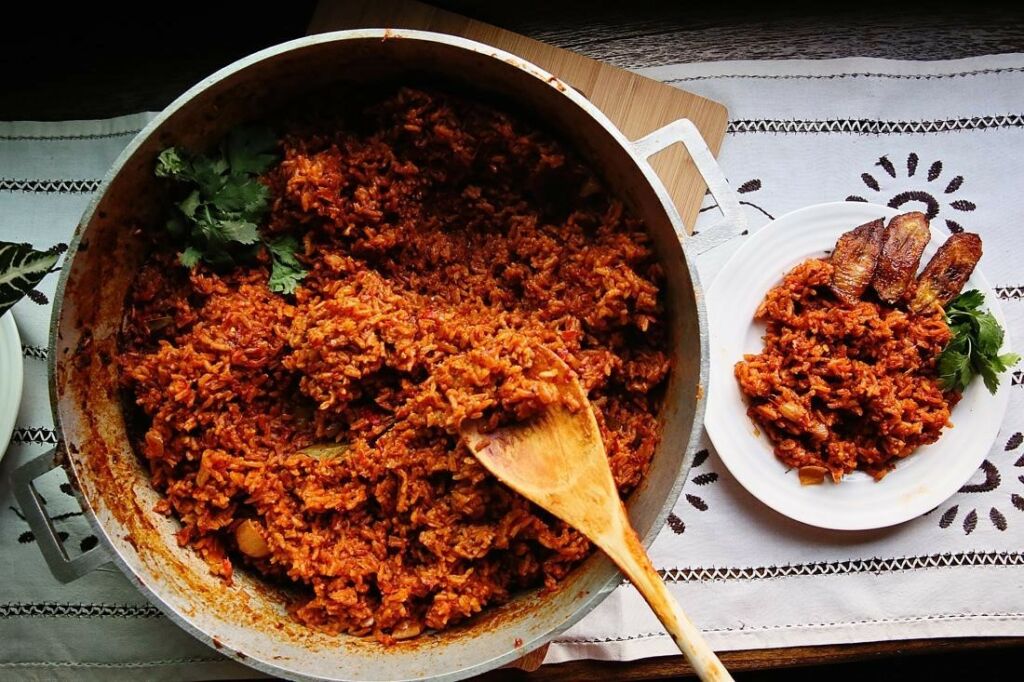 Coming in at mid-Scoville Scale (believe us, that's incredibly spicy), these small peppers are the way to go when you the craving for hardcore heat hits. Use this fiery pepper in our Jollof Rice recipe and add as little, or as much, habanero as your taste buds can handle for a delicious rice dish that's full of heat and flavor.
2. Cooking with Sauces and Salsas
If peppers aren't your thing or you aren't quite sure how to incorporate them into dishes, using your favorite sauces or salsas are also a great way to add spice to your favorite recipes.
The easiest and most obvious way is to top your dishes with salsa or sauce. Whether you're enjoying a rice bowl, a burrito, or a quesadilla, the easiest and fastest way to get that spicy kick you love is to whip out that hot sauce bottle or salsa jar and top away.
But if you really want to get those spicy flavors into every bit of your meal, cooking with sauces or salsas is the way to go! Adding homemade or store-bought sauces like sriracha, harissa, wasabi, or your favorite salsa of any spice level when cooking your rice or sauteing ingredients is the perfect way to infuse that heat you love into every bit of your meal. Try this technique in recipes like this Spicy Sriracha Rice or this Salsa Verde Rice.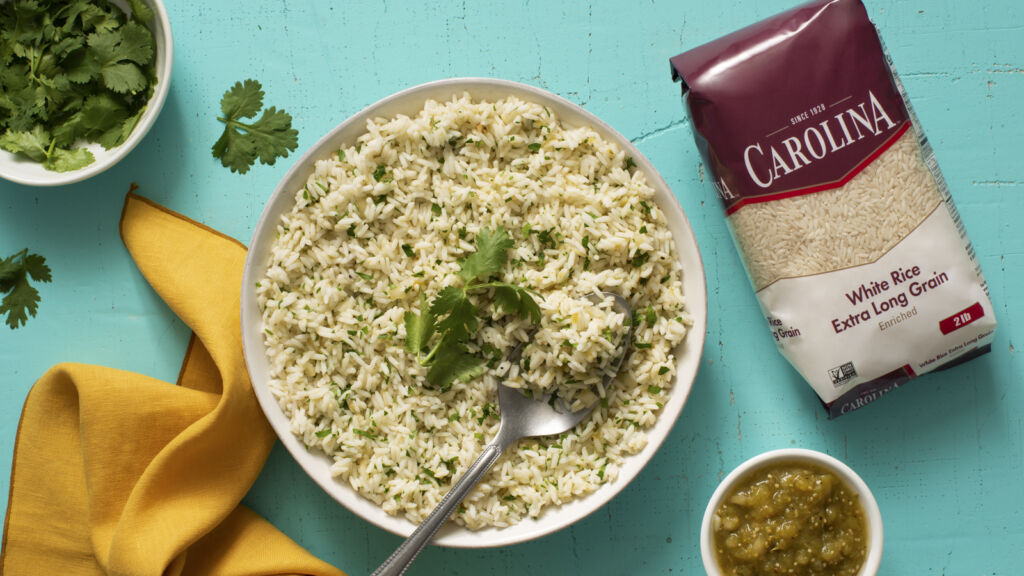 Sprinkling with Dried or Ground Spices
One of the easiest ways to add not only flavor but heat to your recipes is by adding dried or ground spices or powdered chilis. As found in a lot of traditional Indian food, different levels of heat can be achieved by adding anything from simple freshly ground pepper to paprika to cayenne and even curry powder.
Make sure to keep your cupboard stocked with simple and easy-to-find spices for when the spice craving hits and see just how easy and delicious it is to use dried, ground, and powdered spices to add heat and flavor to your meals by trying these Beef and Curry Rice Burger Bowls.
No matter what your spice preferences are or whether you've been a heat-lover since day one or are just now venturing into exploring your spice tolerance, one thing is for sure: there are many delicious ways to incorporate heat into your favorite recipes with spice levels to suit all palates. But, if you can't handle the heat, you can always please your sweet tooth with a delicious rice pudding to wash it all down! Try other delcious recipes like this arroz chaufa.