Is there anything better than enjoying a tasty ice cream or cool drink on a hot summer day? Today we are going to be taking a look at some great recipes that use Carolina® Rice to help cool you down when you are really feeling the heat.
From cool desserts to ice cold beverages, there are no shortage of treats that can be enjoyed on a hot day.
Which Summer Treats are Best at Surviving the Heat
For many people, summer is the best season with the warmer weather and time off from work or school being significant factors for this.
Unfortunately one downside of the hotter weather is that it can cause problems for our sweet snacks, as the heat can cause food to melt, go too soft or go bad.
For example, as much as we all love ice cream in the summer it has the tendency to melt when left in the sun for too long meaning that you will need to eat it quickly before it all turns to liquid. Gelato, on the other hand, will withstand the hotter weather better making it a more robust summer snack.
Other summer treats like cakes and fruits will hold up very well in the sun as they are not prone to melting.
Be sure to store these foods properly so that you can enjoy them for as long as possible.
Storing Your Summer Snacks
You'll want to make sure that you are storing your summer treats properly so that they will taste better and last longer. Different foods have different guidelines for storage so you'll want to have a think about the best place to keep them depending on their ingredients. As always, Carolina® Rice wants to make sure you are prepared as best as possible before you start cooking, here are some of our top storage tips.
What Should You Keep in the Fridge?
Anything made with dairy, you will want to keep in the fridge. Keeping dairy in the fridge will prevent any unwanted bacteria from growing. It will also keep your snacks nice and cool for when you are ready to enjoy them.
Additionally, keeping fruits like watermelon and pineapple in the fridge will give them a more refreshing quality for when you are ready to eat them.
What Should You Keep in the Freezer?
Keeping ice creams and popsicles in the freezer will stop them from melting and make sure that they are extra refreshing for when you are ready to consume them.
What Should You Keep in the Pantry?
Baked summer treats like cakes should be kept in an air-tight container in the pantry as this will stop them from drying out.
Now we know how to store our snacks, let's learn how to make some recipes.
Sweet Snacks
All Day Sweet Breakfasts
In the summer, breakfast foods like cereals and energy bars make great snacks any time of the day as they don't require the heat to be turned on.
Like these energy-packed Puffed Rice Chocolate Bars. These simple-to-make bars taste great straight from the fridge. For best results, be sure to individually wrap each bar so you can enjoy them throughout the day.
Made with Carolina® Jasmine Rice, this homemade Churros Puffed Rice Cereal is the perfect summer breakfast. If you prefer something a bit sweeter, top this cereal bowl up with refreshing whipped cream.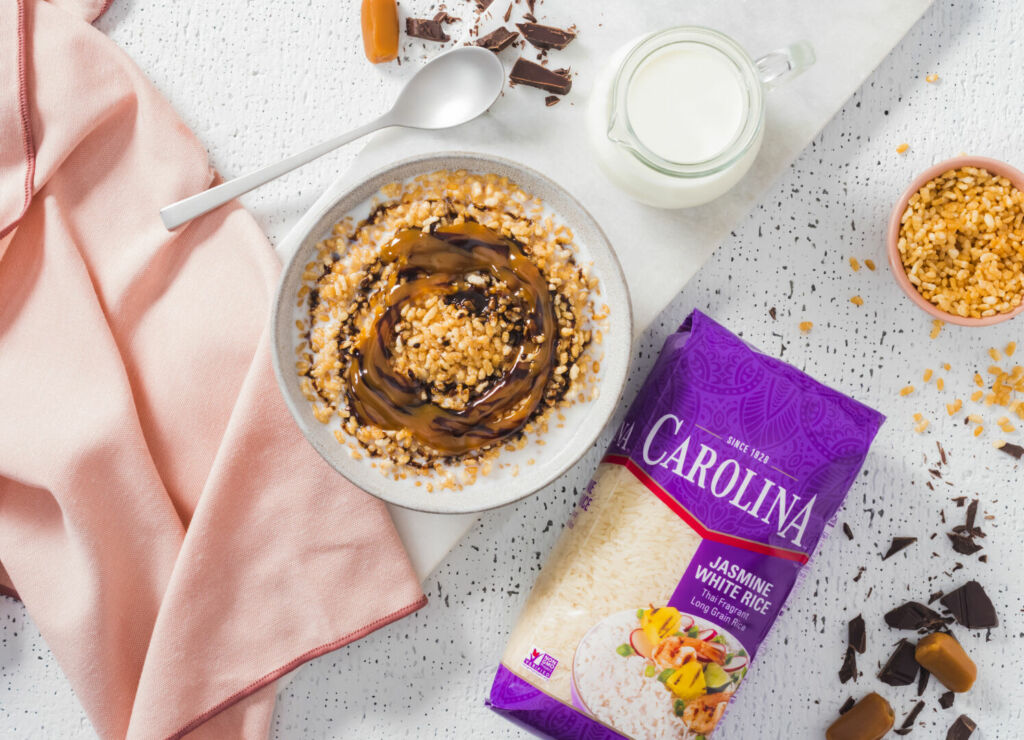 This coconut milk flavored Nature's Cereal Brown Rice Bowl is a delicious way to start your day. Try adding in a dash of vanilla if you want something with more of a dessert flavor.
For a smoothie loaded with fruit and vegetables to start your day, try this Peanut Butter, Berry and Rice Breakfast Smoothie. This smoothie is perfect for if you are looking for something you can prepare quickly and enjoy wherever you are.
Rice Puddings
A chilled rice pudding always tastes great on a hot sunny day. One of the great things about rice puddings is that they are so customizable as you can easily add in your own ingredients like fruits or nuts.
Made with Carolina® Jasmine Rice and chocolate chips, this Strawberry, Churro and Chocolate Rice Pudding is sure to please churro lovers everywhere.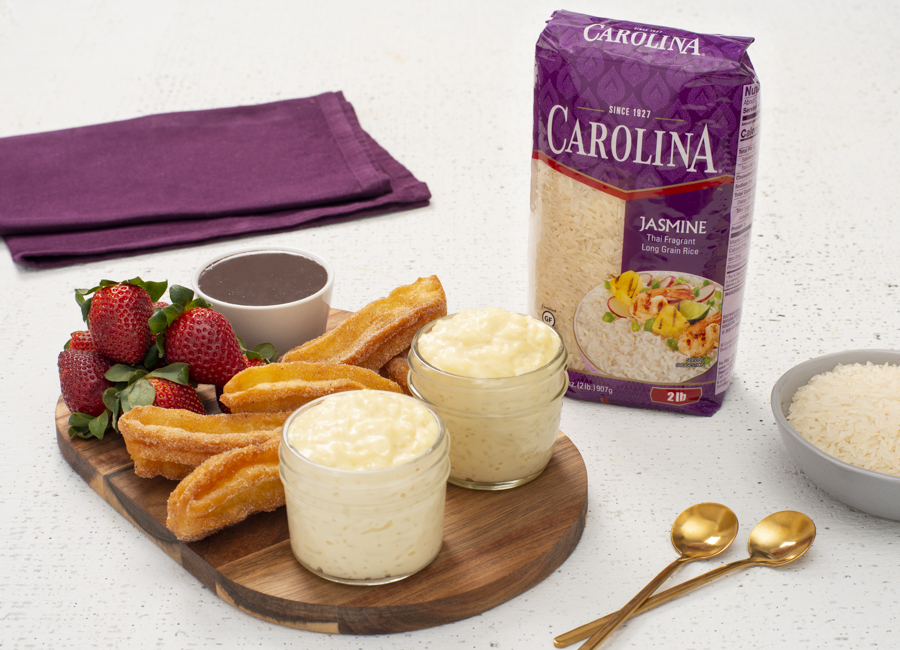 Making a rice pudding over a hot stove on a hot day is not ideal, so you may prefer to make this 20 minute Thermomix Arroz con Leche instead. Unlike a more traditional arroz con leche, this version has a cinnamon and citrus taste.
Tarts and Cakes
Not only are tarts and cakes delicious, but they also make a great summer snack as you don't need to worry about them melting. Made with cinnamon and Carolina® White Rice, this Gluten Free Coconut and Almond Rice Tart is no exception. This dairy-free treat works perfectly when entertaining guests at a summer outdoors event like a BBQ. To add some fruity flavors, try topping this tart with fresh strawberries.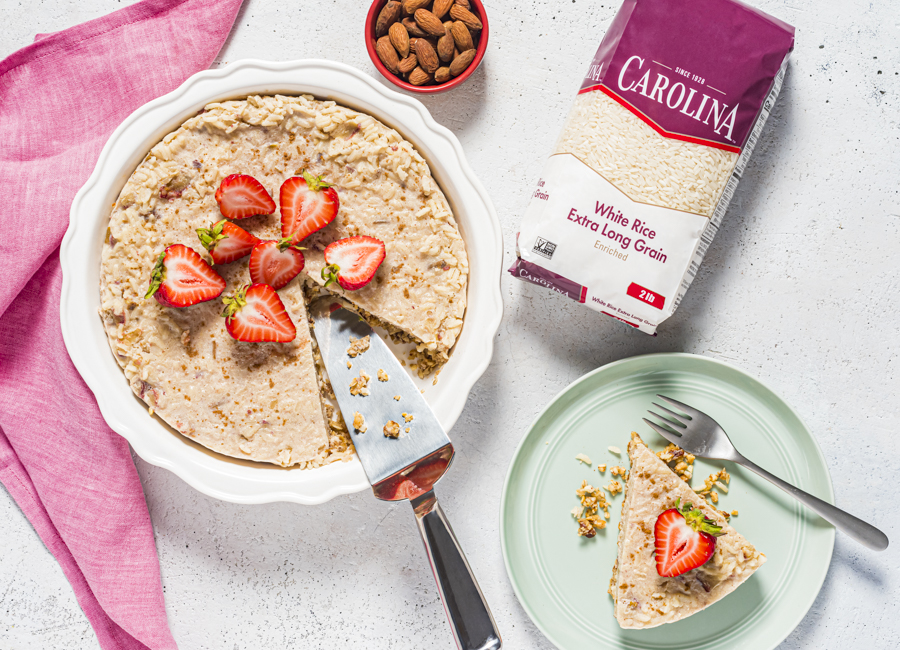 Fruity Snacks
Refreshing fruits like pineapples, strawberries and watermelons taste great on a hot summer day. For a fruity dessert or appetizer, learn how to make this Sweet Arancini Dessert Board with Carolina® Arborio Rice. The great thing about this dish is that you can really make it your own by mixing and matching your favorite summer fruits.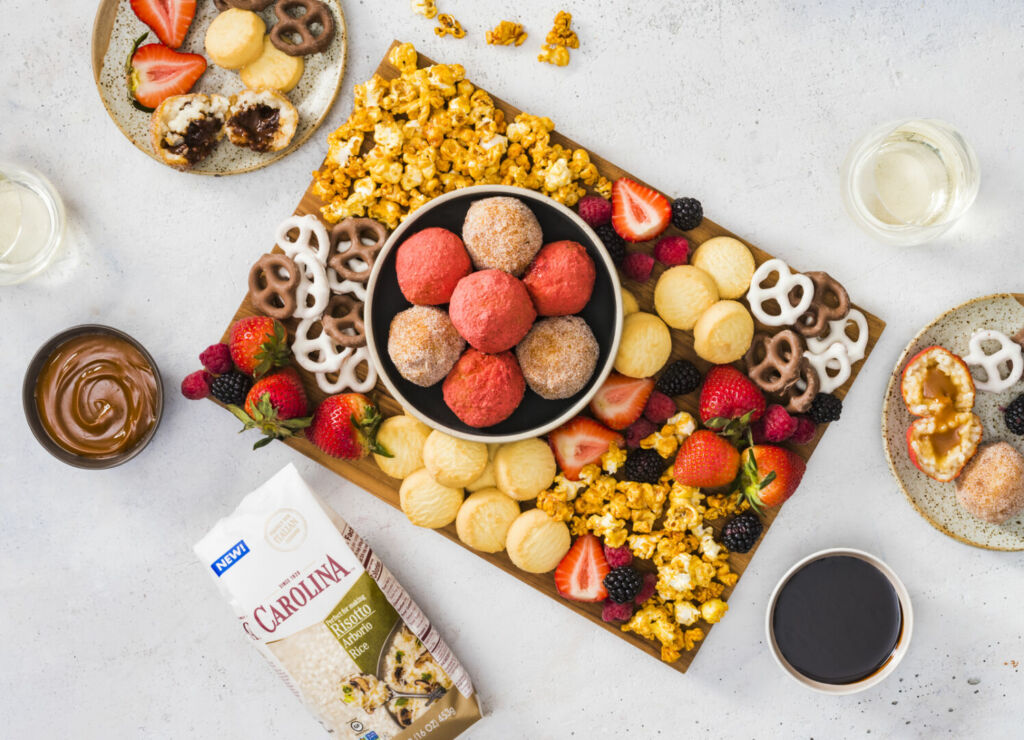 For a different take on a Japanese classic, learn how to make these Fruit Sushi Rice rolls. Feel free to swap in any fruits you want. This recipe uses Carolina® Short Grain Rice as this sticky rice will ensure that your sushi rolls will stay in one piece when you are enjoying them.
Cool Summer Drinks
Horchata Inspired Drinks
You can't go far wrong with a nice refreshing glass of horchata. With so many different ways of making horchata out there, you're sure to find one recipe you love.
You can easily make a simple Horchata by blending together Carolina® White Rice, cinnamon, water, sugar and vanilla, though for a creamier texture try substituting milk instead of water.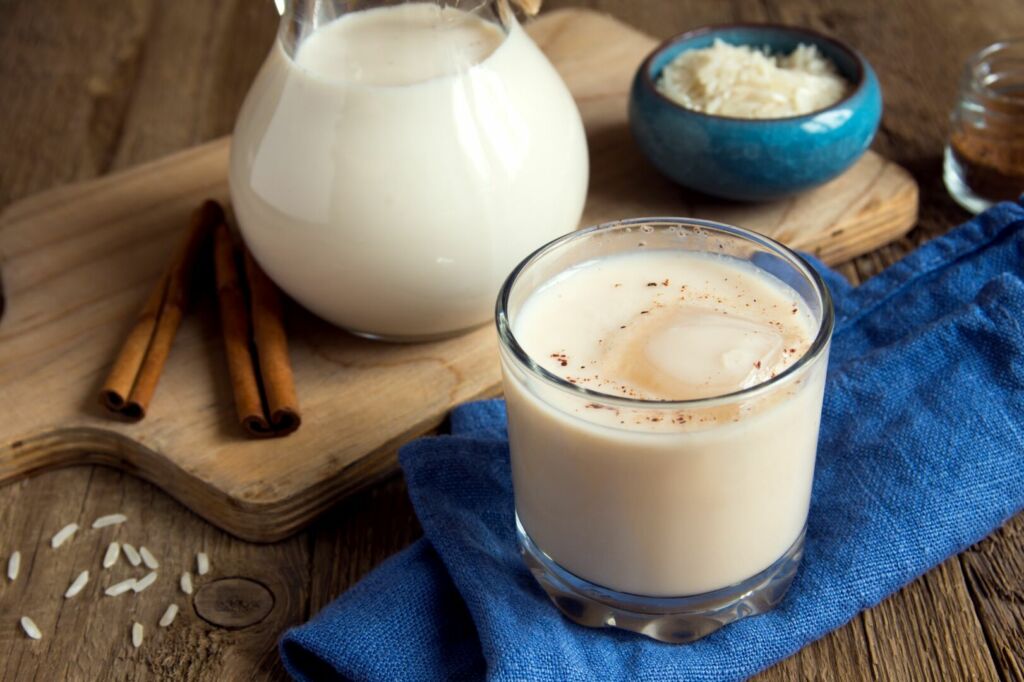 For something a bit different, learn how to make this Horchata Whipped Ice Coffee. This sweet drink not only offers a great taste but also a much needed caffeine boost in the morning. Alternatively, you can also turn this drink into a cocktail by adding in some amaretto or rum. You can substitute in coconut milk or almond milk for a creamy dairy-free alternative if you prefer.
This refreshing Banana Horchata Smoothie is another way of making horchata. To really cool down this rich and creamy drink, try putting your white rice in the fridge beforehand.
Other Summer Inspired Drinks
Why not also try this ice cool Coconut Rice Pudding Milkshake made with Carolina® Jasmine Rice. Although the recipe calls for shredded coconut, you can also use flaked chocolate instead if you prefer.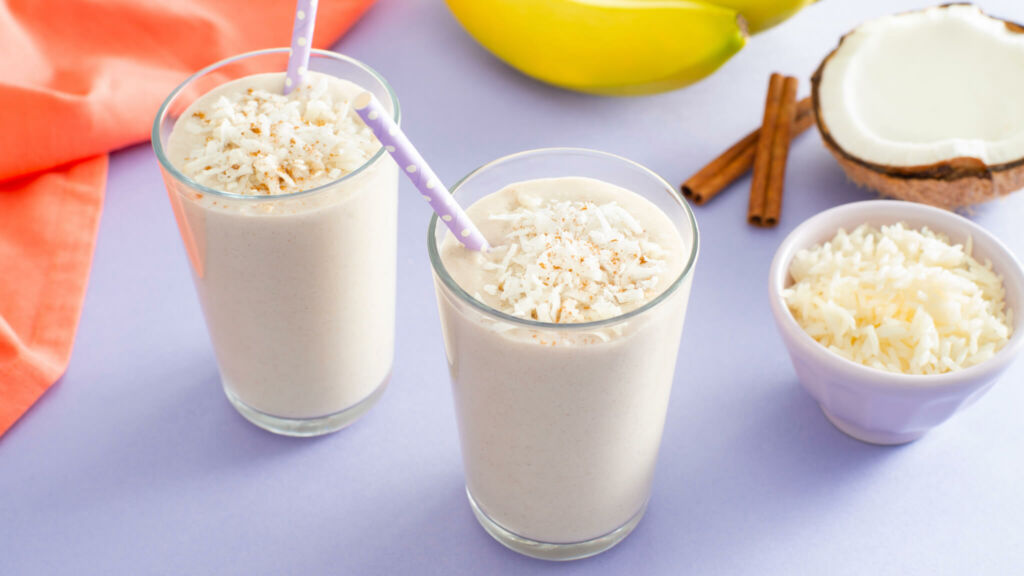 For plenty more recipes, follow @Carolinariceusa on social media..