Avocados are loved all over the world as they are tasty, versatile and are a great way of adding more greens to your meals . They also go very well in all kinds of different recipes that can be made using Carolina® Rice.
In this guide, we are going to be taking a look at some of our favorite recipes that use avocados in all kinds of interesting ways. We'll also be looking at some of the best ways to pick your avocados and store them.
How do you Know if Your Avocados are Ripe?
When choosing an avocado at the grocery store or a farmer's market, try gently squeezing it. If the avocado is soft it means that it is ripe, however if you can feel that it's squishy it means that it's been left out for too long.
Another way to tell if your avocados are ripe is to remove the stem cap. You should be able to easily remove the stem cap on a ripe avocado, however if you find it is difficult to remove it it means that your avocado isn't ripe yet so you should try again in a few days.
How to Stop Avocados From Oxidizing
Oxidation is a chemical reaction which causes avocados to go brown. Although there is nothing actually wrong with eating browned avocado, it's not the most appealing sight or texture. Fortunately, there are a few ways that we can slow down the oxidation process.
An avocado saver is the most convenient way of preserving your avocado's green color. For those that don't know: an avocado saver is a plastic container shaped like an avocado skin,
The idea is that the container stops the avocado from being exposed to oxygen, preventing the browning process.
Alternatively if you don't have an avocado saver in your kitchen, you can wrap your avocado in plastic instead as this will also help your avocados stay fresher for longer.
Another interesting way of maintaining your avocado's color is to store it in an airtight container with an onion as the fumes will slow down the process of oxidation.
Storing Your Avocados
Properly storing your avocados will go a long way in ensuring that they maintain their texture and taste. Here are some of our top tips on how to properly store your avocados.
How to Store Unripened Avocados
As a general rule, you should store unripened avocados on your kitchen counter as this will allow them to ripen quicker.
How to Store Ripened Avocados
Already ripened avocados should be stored in the fridge as this will slow down the ripening process and allow them to last longer.
Now we know how to properly maintain our avocados, let's take a look at some recipes that use this versatile ingredient!
Recipes With Mashed Avocado
You can mash your avocados in a variety of different ways. Using a fork, for example, will give your mashed avocados a chunkier texture while using a potato masher will give you a smoother, creamier texture.
These Crispy Rice With Spicy Crab and Avocado canapes made with Carolina® Short Grain Rice make an excellent appetizer dish and will put your mashed avocado to good use.
You can also make this Lime Avocado Rice recipe with Carolina® Organic White Rice and cilantro if you are following a vegetarian diet.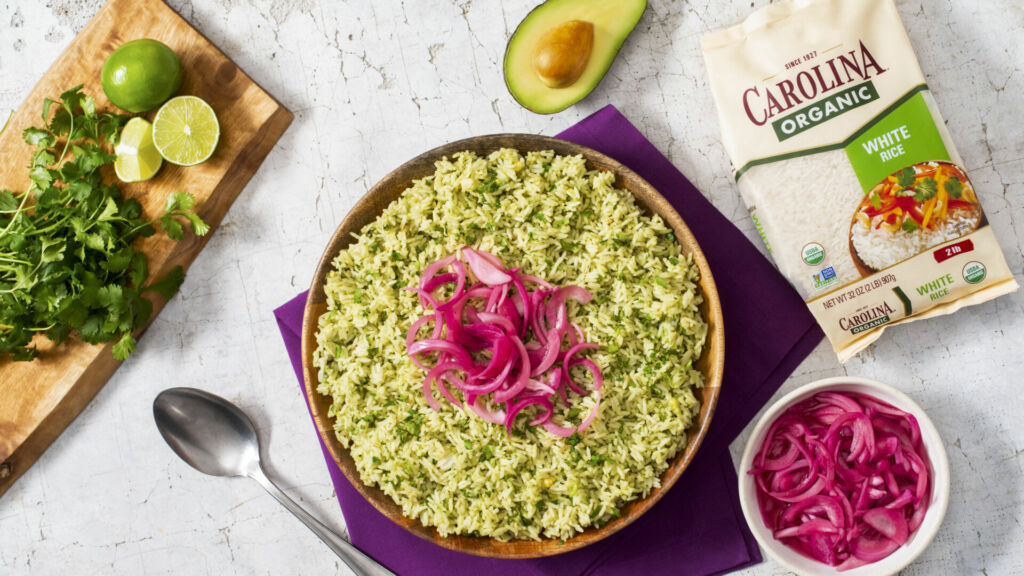 Avocado Based Sauces
Avocado makes a great base for sauces and dressings, here are some of our favorite examples.
Avocado Mayonaise
Tuna Patties With Brown Rice and Avocado Mayo are a fun way to incorporate pureed avocado into your cooking. You can easily make these patties with common pantry staples you will most likely already have at home.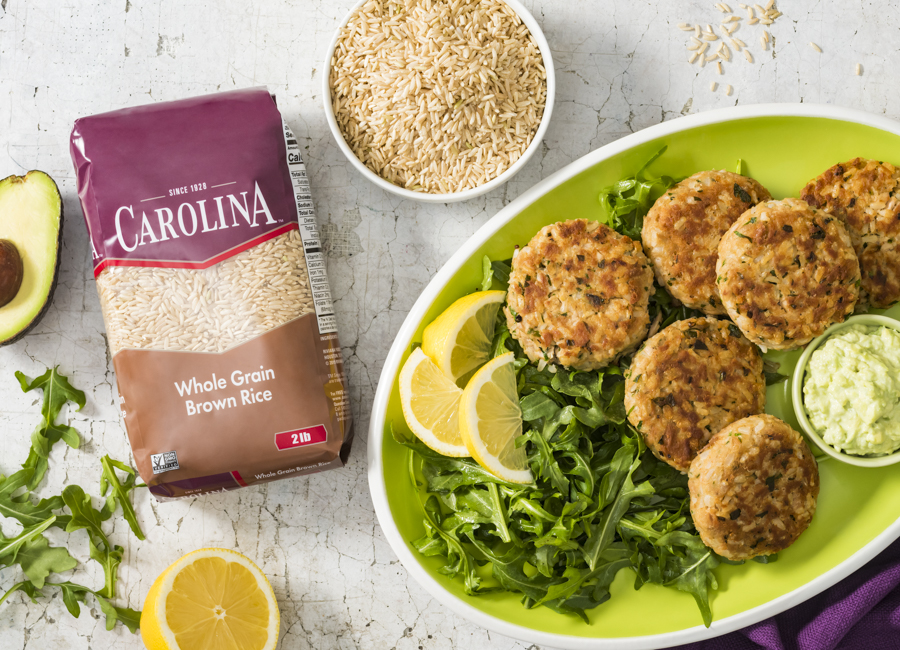 Avocado Cream
For your next Taco Tuesday night, serve these Tacos Dorados With Rice and Beans with Carolina® White Rice. This recipe is an excellent opportunity to learn how to make an avocado cream sauce at home.
Diced Avocado
There is no shortage of different ways that we can use diced avocado in your recipes. To properly dice your avocado, slice it lengthways and take out the seed. You can then slice your avocado into chunks and scoop it out with a spoon.
Let's take a look at how we can use diced avocado.
Make a Salsa
You can turn your diced avocado into a creamy salsa by mixing it with corn, cilantro, lime juice and jalapeno peppers. Try it out in these easy vegetarian Brown Rice and Black Bean Cakes.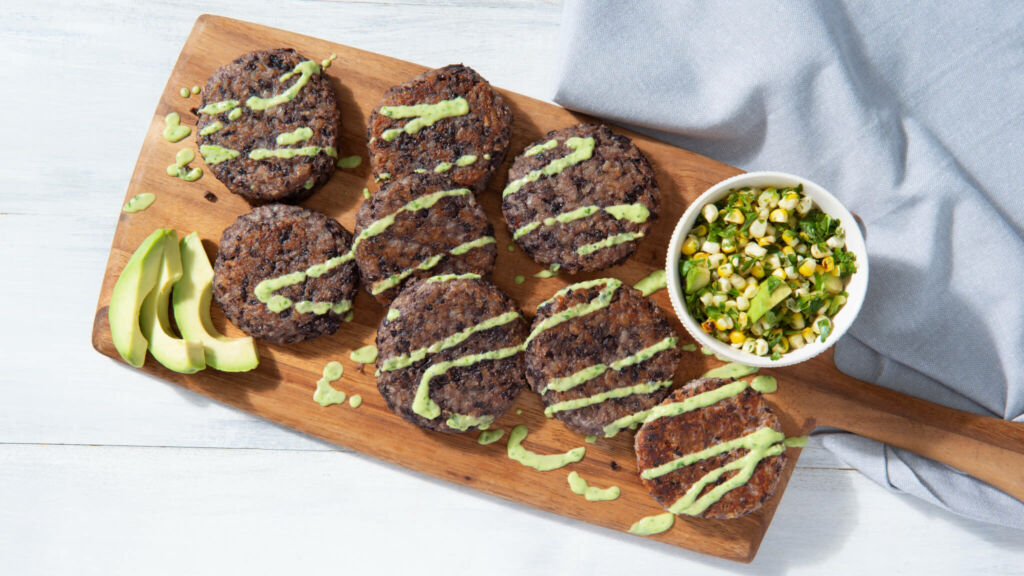 Make Your Dishes Look More Attractive by Layering Your Avocados
These Spicy Salmon and Jasmine Rice Avocado Towers provide the perfect opportunity for you to show off your presentation skills. Crafting the towers is actually relatively simple, you can even use a mold to make things easier for you.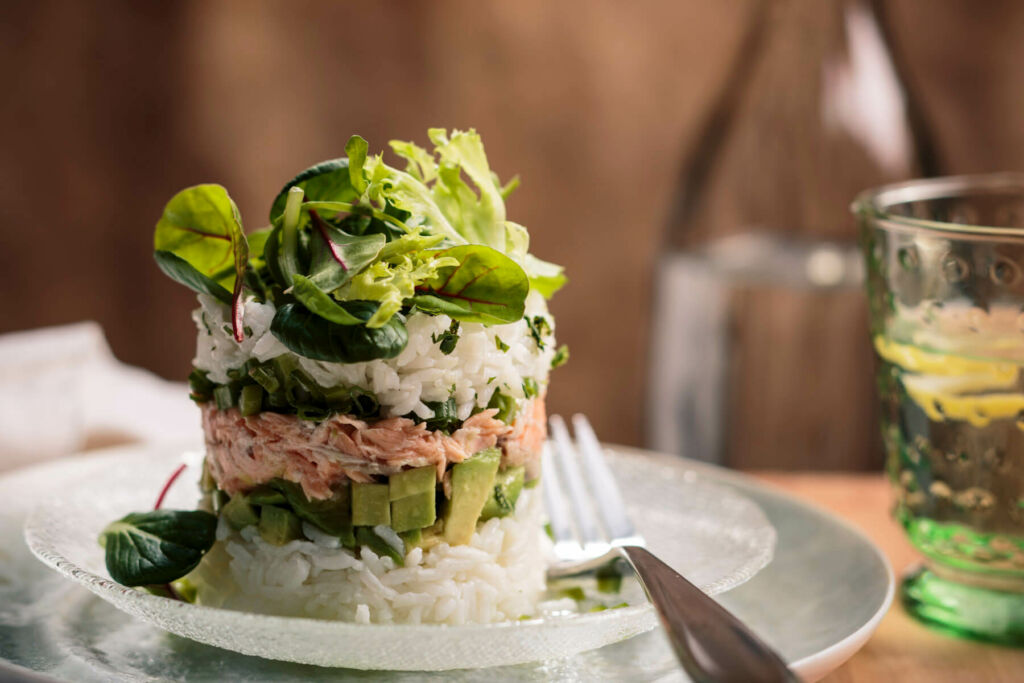 Taco Toppings
These Mexican Chicken Tinga and Rice Tacos served with Carolina® White Rice, sour cream and cilantro. are a great example of how you can use diced avocado as a taco topping.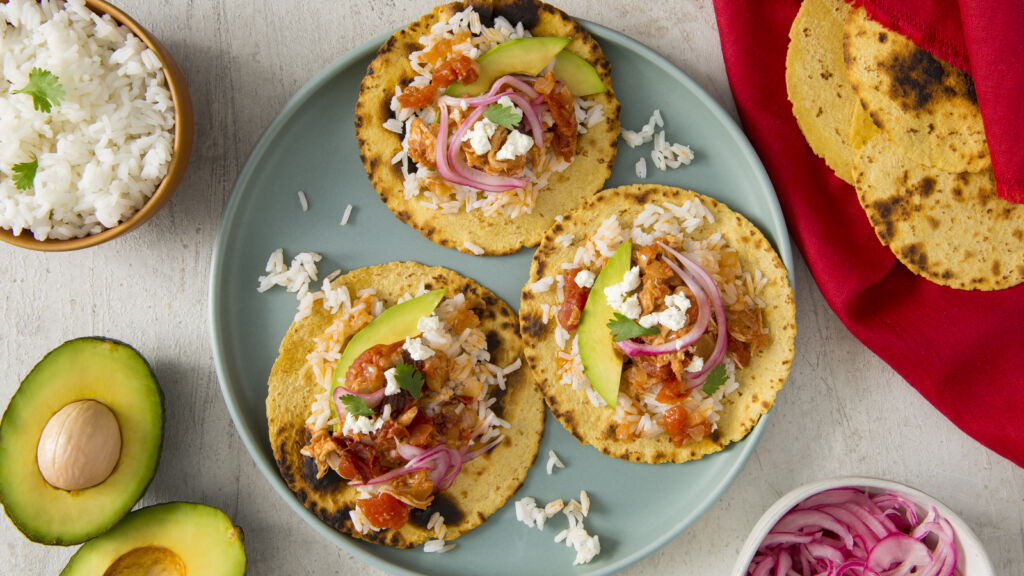 Use in a Rice Salad
Diced avocado also goes great in salads, for example in this very portable Mason Jar Rice Salad made with Carolina® White Rice. To really make this salad your own, feel free to swap in your own favorite vegetables.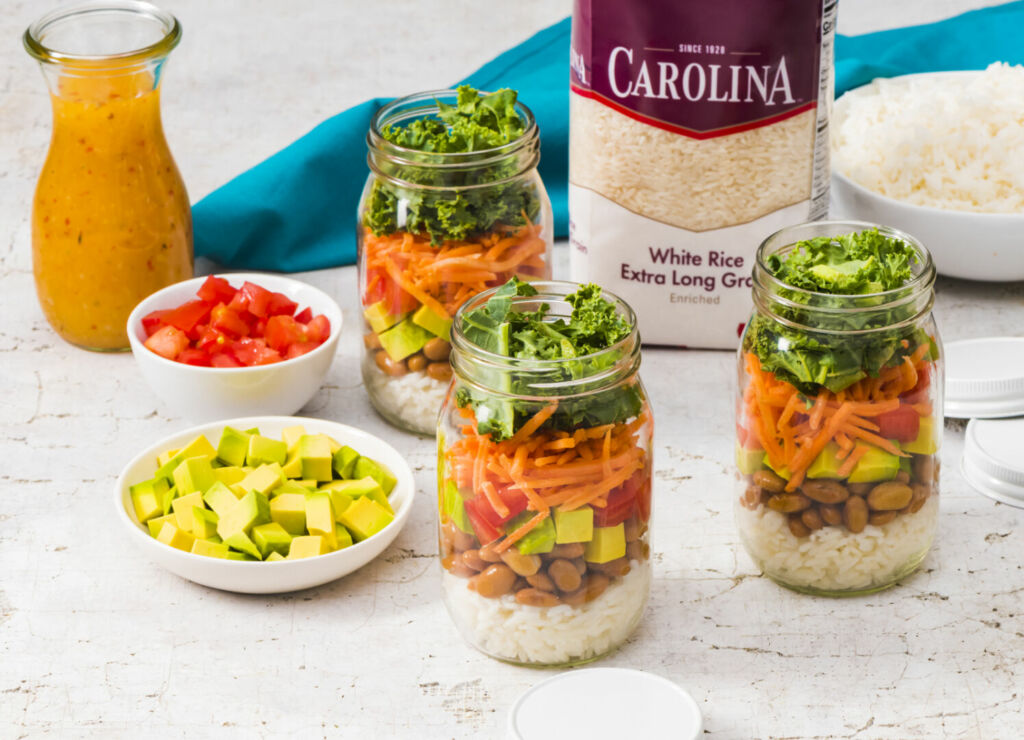 Follow Carolina® Rice for even more recipe inspiration.