Mushrooms are perfect for adding an earthy plant-based touch to your rice meals. You may be new to cooking mushrooms, or maybe just looking for new ways to incorporate them into your cooking. Whatever your experience level is with mushrooms, Carolina® Rice has plenty of mushroom and rice recipes for you.
But before we begin, let's take a look at some tips and tricks on how to prepare mushrooms.
Preparing your Mushrooms
Here are some of our top tips on how to prepare your mushrooms.
Storage is very important when it comes to preparing mushrooms. For example, sliced mushrooms spoil quickly so, although they are perfect for a quick and convenient addition to your recipes, it might be better to use whole mushrooms if you aren't planning on using them in the next couple of days. 
When cooking your mushrooms in a skillet, you're going to want to thinly slice them so that they get those nice crispy edges. Remember not to add salt as this will dry your mushrooms out.
Portobello mushrooms sometimes excrete a brown liquid when being cooked. This brown liquid is perfectly ok to eat, however it may make your dish look less appealing if you are cooking for somebody else. To get rid of this liquid, you can easily scrape it out with a spoon.
Now that we know how to prepare mushrooms, let's take a look at some of the different varieties and some recipes.
Different Types of Mushrooms
There are an incredibly wide variety of mushrooms out there. To help you decide which ones are for you, we've compiled some of the most commonly found varieties and some recipes you can make with them.
Portobello Mushrooms
Due to their large size and meaty texture, portobello mushrooms are perfect for stuffed mushroom recipes like these vegetarian Wild Rice, Goat Cheese and Spinach Stuffed Portobellos. The great thing about stuffed portobello recipes is that they are great for if you want to try experimenting with different rice types. 
You can also try these Simple Wild Rice Stuffed Mushrooms  for a recipe that's even easier to prepare. 
If it's something more decadent you want, try these Wild Rice and Sausage Stuffed Portobello Mushrooms made with breadcrumbs and cheese.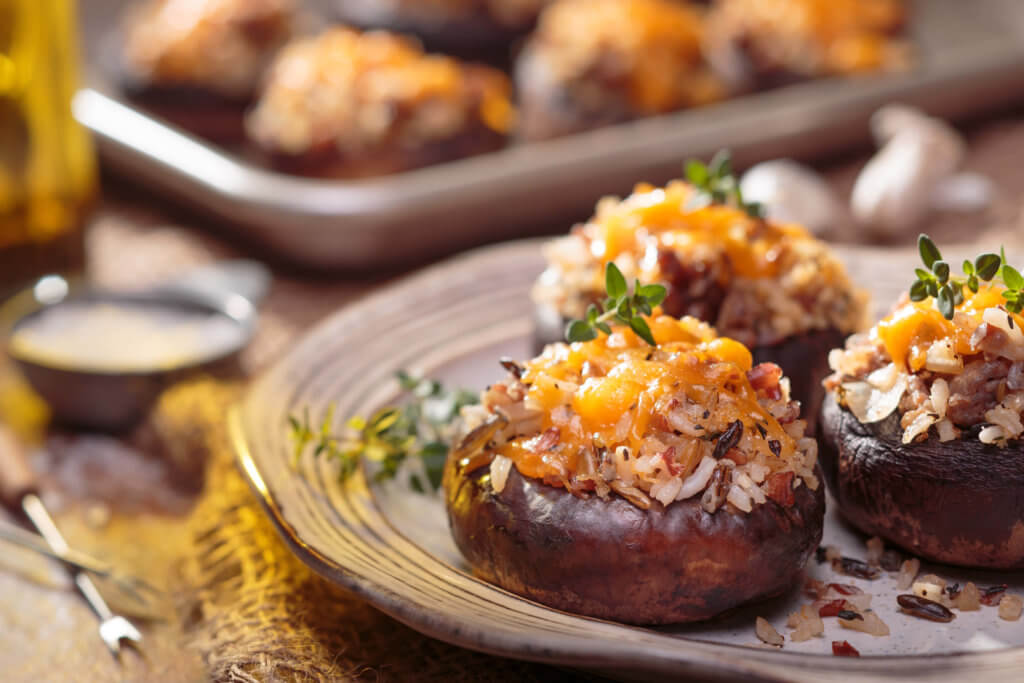 With this Chipotle Mushroom Burrito Bowl made with Carolina® White Rice, you can enjoy your portobello mushrooms as a rice bowl or a burrito if you prefer. If you want to add some more protein, toss in some chicken or steak.
White Button Mushrooms
With their soft texture, white button mushrooms taste great both raw and cooked. White button mushrooms go particularly well in soups like this filling Creamy Mushroom and Rice Soup made with Carolina® Jasmine Rice. This recipe is ideal if you want to reuse leftover rice. You can use vegetable broth instead of chicken broth for a vegetarian alternative.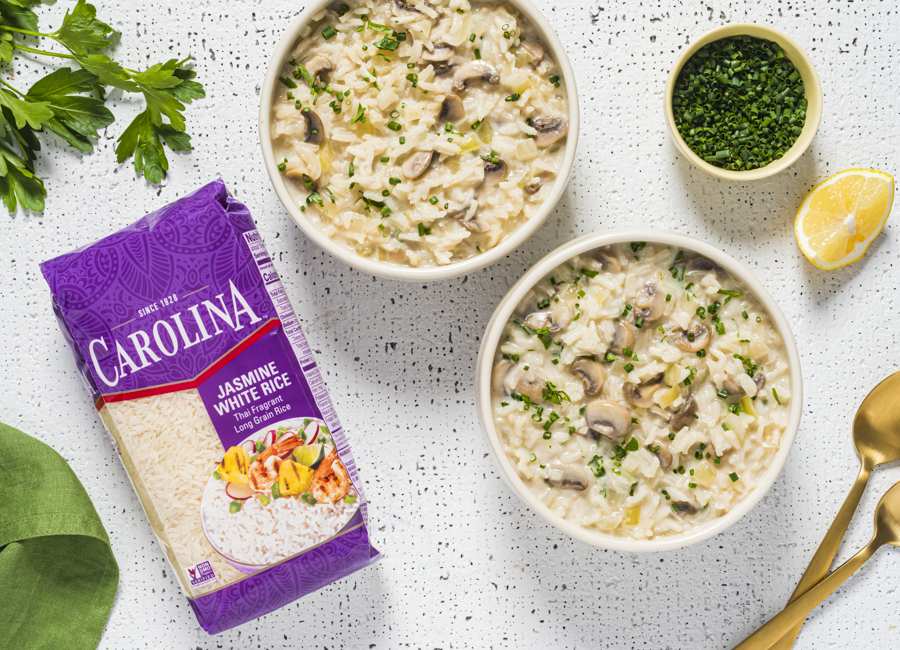 Shimeji Mushrooms
Shimeji Mushrooms taste best when they've been cooked, like in this Truffle Risotto recipe. Despite the name, this recipe does not use actual truffle mushrooms, instead this dish is flavored with truffle oil along with dry white wine and chicken broth.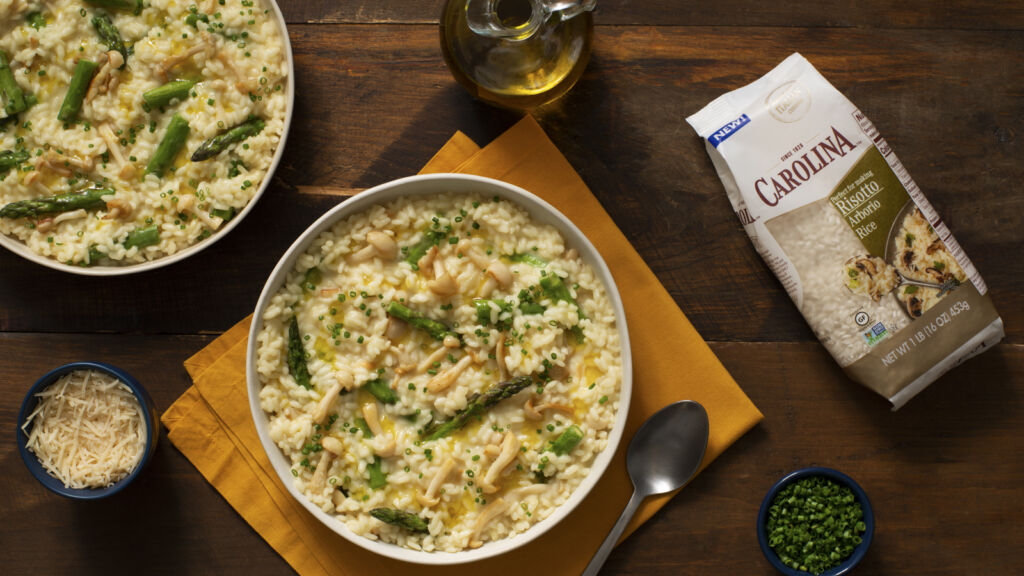 Shiitake Mushrooms
Shiitake mushrooms have an earthy flavor which goes particularly well with this soy sauce infused Ginger Pork Fried Rice recipe. If you're following a vegetarian diet, feel free to swap out the pork for tofu or another meat alternative.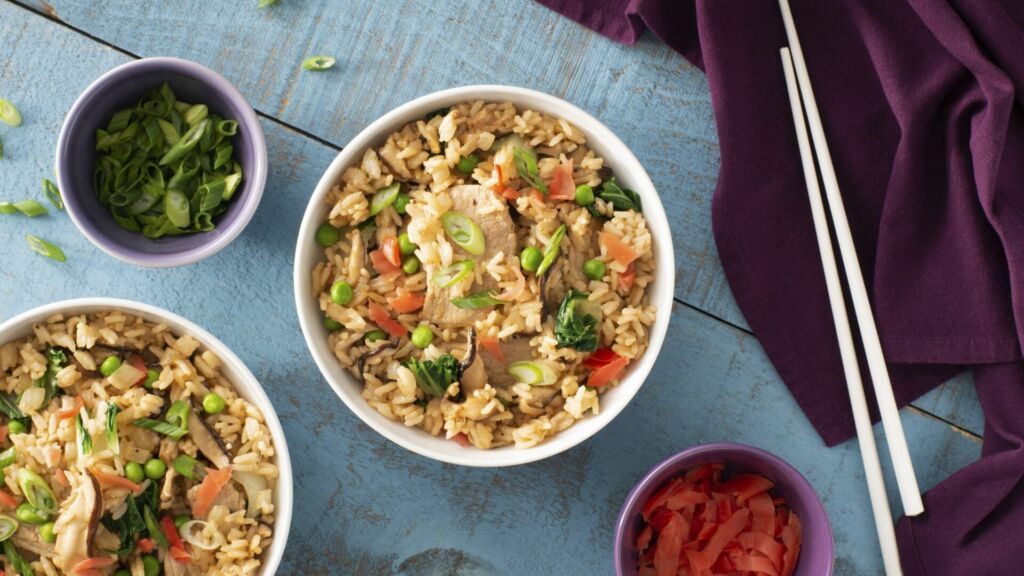 Mixed Mushrooms
If you have a few different types of mushroom in your kitchen then you can mix them with these Mushroom and Cheese Pastelitos made in wonton wrappers. These pastelitos are also perfect for if you are entertaining guests and want to serve something on a platter with dipping sauces. Although this recipe calls for using a skillet, it's also possible to make these pastelitos with an air fryer.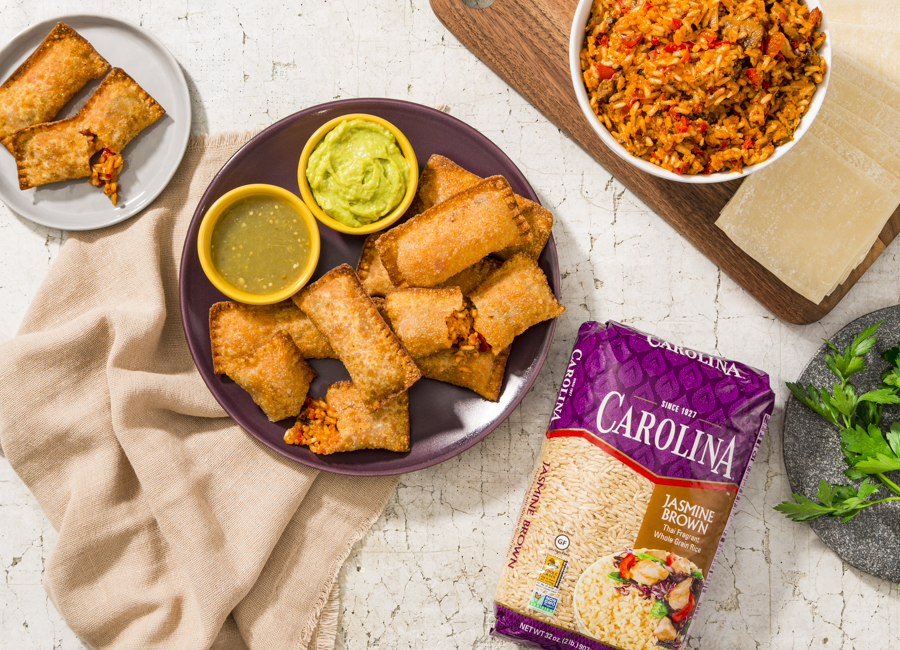 Which Mushrooms Should you buy at the Store
Before buying your mushrooms at the grocery store, you are going to want to make sure that you are selecting the best ones. Try to pick mushrooms that you can see are firm and dry, you'll want to avoid mushrooms that you can see are soft or bruised.
For more interesting ways to use kitchen staples, keep up to date with Carolina® Rice.