If you're looking for a great way to show the fathers in your life just how much you appreciate everything they do, you can never go wrong with a delicious meal. In fact, sometimes giving the gift of your time, energy and presence is exactly what they need! You can even make it into a family day and cook with others.
However, if you'd like to put something impressive together, use these delicious dishes and tips from Carolina® Rice to prepare an extra special restaurant quality meal. But, before we take a look at the recipes though, let's think about some smaller ways you can elevate a Father's Day meal.
Elevating a Father's Day Meal
Presentation is a simple way of really elevating your home-cooked Father's Day meal. Why not decorate the house or lay the table with a nice table cloth and some flowers. You can also use this as an opportunity to break out the nice silverware and candles. If your dad is a music fan, why not play something from his favorite band or artist?
Now that the table is set, let's take a look at some of these recipes.
Appetizers
Preparing some appetizers is a great way to give a home-cooked meal an extra special quality. You can make these Buffalo Chicken Meatballs Recipe With Jasmine Rice for a rich and creamy appetizer to be enjoyed before your main course. If your dad likes his meatballs crunchy, you can coat the buffalo sauce in almonds. If your dad would prefer more of a vegetarian meal, you can replace the chicken meatballs with cauliflower instead. Feel free to freeze some meatballs and have them for a snack later if you've made too many.
For a quick and easy appetizer or side dish, you can make this Cilantro Lime Rice made with Carolina® Jasmine Rice. Add in some green onions for a bit of extra taste or some protein like chicken shrimp or tofu if you want to turn this appetizer into a main dish.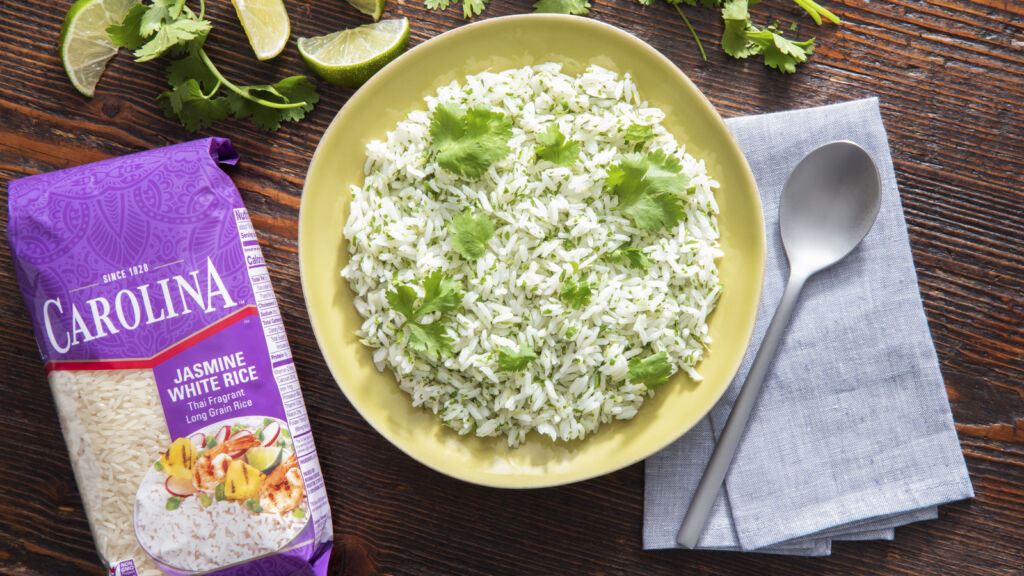 Main Courses
Home Cooked Meals
For something a little closer to home, treat your father to the bold flavors with this Key West Pork Chops and Rice dish featuring a tart and tangy tomato-based sauce that they are sure to love.
Tip: For best results, use bone-in pork chops and aromatic Carolina® Jasmine Rice with a blend of seasonings.
Latin American Meals
These Tortillas With Rice are a simple Latin American recipe. You can swap out the cheddar cheese for a tex-mex blend if your dad is a fan of spice. Additionally, you can also add in some additional ingredients like corn, marinara sauce or fajita vegetables depending on your dad's tastes.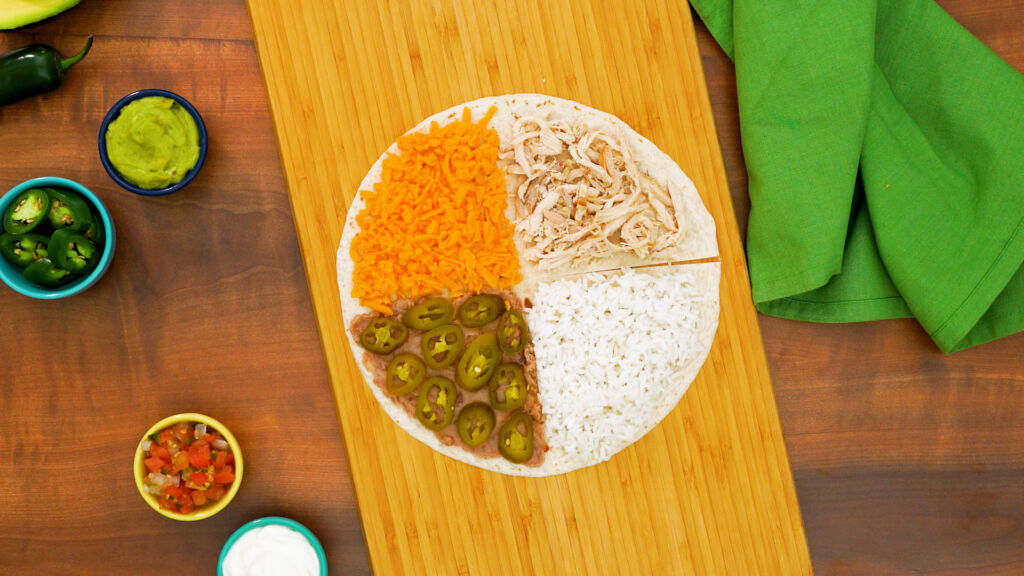 Mediterranean Meals
This Authentic Spanish Paella With Seafood made with Carolina® Parboiled Rice, is an excellent Mediterranean option. This recipe is packed with typical Spanish ingredients like seafood and spices like saffron and paprika. With this authentic tasting recipe you'll swear that you are actually in Spain enjoying this dish! Typically Paella is normally cooked with a specific pan called a paellera, however if you don't have one in your kitchen, not to worry! You can simply use a skillet pan instead to cook this recipe.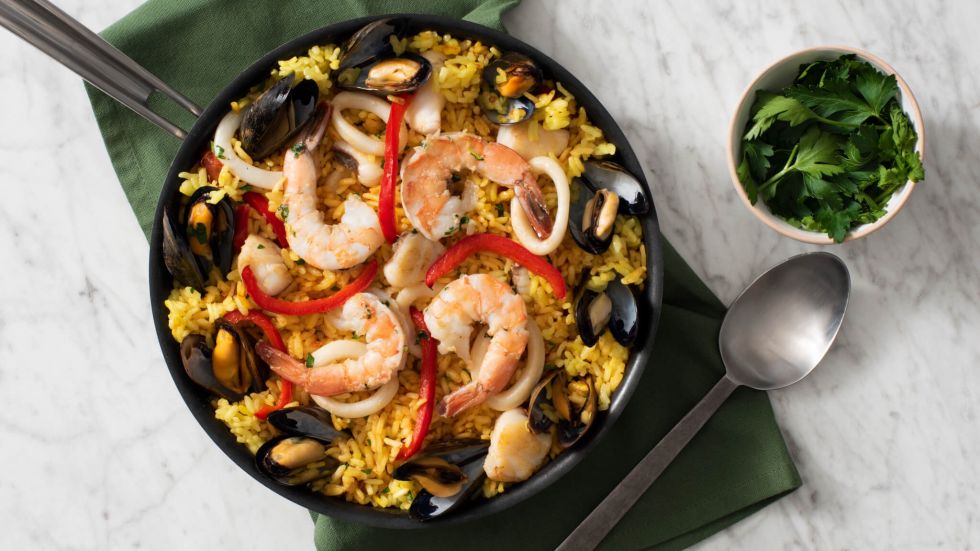 Asian Meals
For a restaurant quality Asian-style meal that can be rustled up in just 15 minutes, check out this Chicken Fried Rice made with Carolina® Jasmine Rice. One of the many advantages to a fried rice dish, is that they are so versatile, meaning that you can swap out any ingredients for whatever you have available in the kitchen. If you are still craving a restaurant quality Asian dish, then learn how to make this Hibachi Chicken and Fried Rice made with Carolina® Jasmine Rice.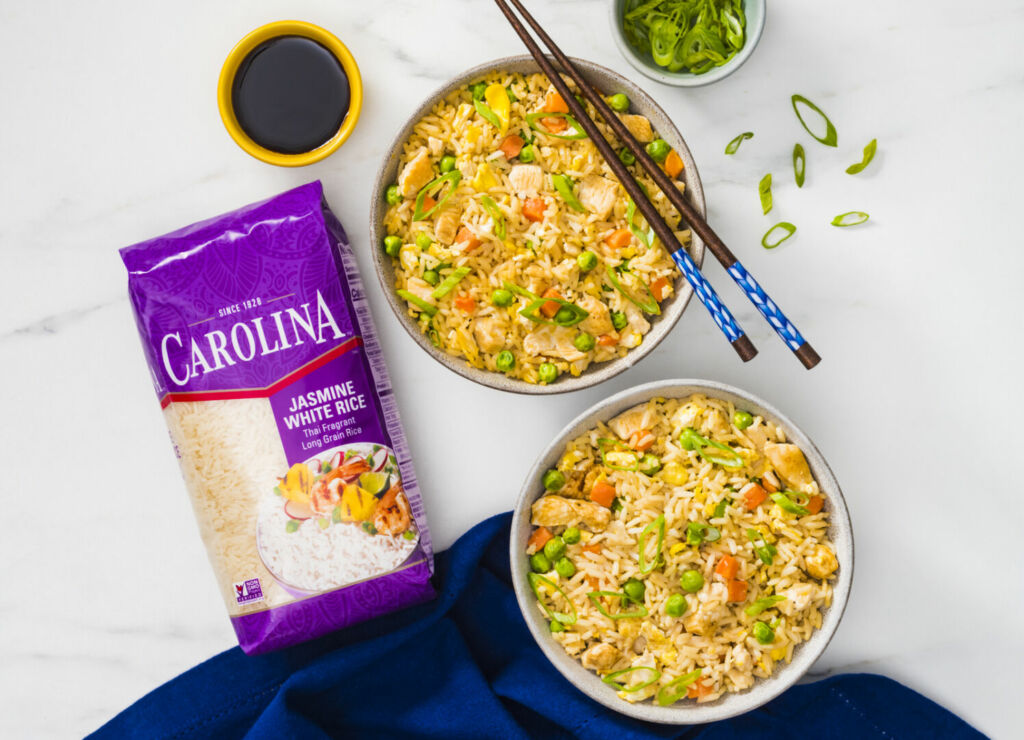 For even more recipes that your family will love, stay tuned to Carolina® Rice.