Who would have thought that rice and chocolate would be so delicious together? These two ingredients work perfectly to create amazing recipes. When these two forces come together, the possibilities in your kitchen are unlimited. From traditional combinations to surprising recipes, this cherished duo makes it easy to #unfollowlareceta. Experimenting with the pairing of chocolate and rice can produce some surprisingly wonderful outcomes, whether you're seeking a sweet treat or an inventive take on classic recipes so join Carolina® Rice on this exciting journey as we celebrate the special relationship of these mouthwatering components in every bite.
What Makes Chocolate and Rice the Perfect Combination?
The smooth and rich flavor profile of chocolate perfectly complements the delicate and flexible characteristics of rice. When chocolate's creamy smoothness and the hearty, comforting properties of rice are mixed, a satisfying balance results. Rice and chocolate's contrasting tastes and textures come together to create a delectable symphony of sensations.
Let's look at another delicious coupling of nuts and chocolate before moving on to some rice and chocolate dishes.
The Exceptional Compatibility of Chocolate and Nuts
Through the years, people have enjoyed this combo. No one can forget the flavor of the incomparable nutty crunch combined with the smooth, creamy, and velvety texture of chocolate. Every mouthful gives that incredible mix of tastes and textures, leaving your tongue with a satisfyingly sweet and somewhat savory aftertaste. With so many options, Carolina® Rice provides you with the best recipes to start your adventure.
Pairing of Nuts and Chocolate
Hazelnut: This sweet and earthy tasting nut can be found in our Coconut, Hazelnut & Dark Chocolate Quinoa Energy Bites. These no-bake nibbles are packed with flavorful chocolate and hazelnuts and are perfect for a quick breakfast or snack.
Peanuts: Did you know that the first ingredient used in chocolate was peanuts? It's not a surprise that people continue to choose this nut today!
Macadamia: These two components, with their buttery texture and subtle sweetness, will definitely produce a delightful and delicious chocolate dessert when combined.
Pistachio: By imparting a green tinge to the finished product, pistachios can make any chocolate look magnificent.
Almonds: Because of their more neutral flavor, these nuts go well with a wide range of recipes.
In addition to mixing your chocolate with nuts, we also suggest experimenting with other cheeses.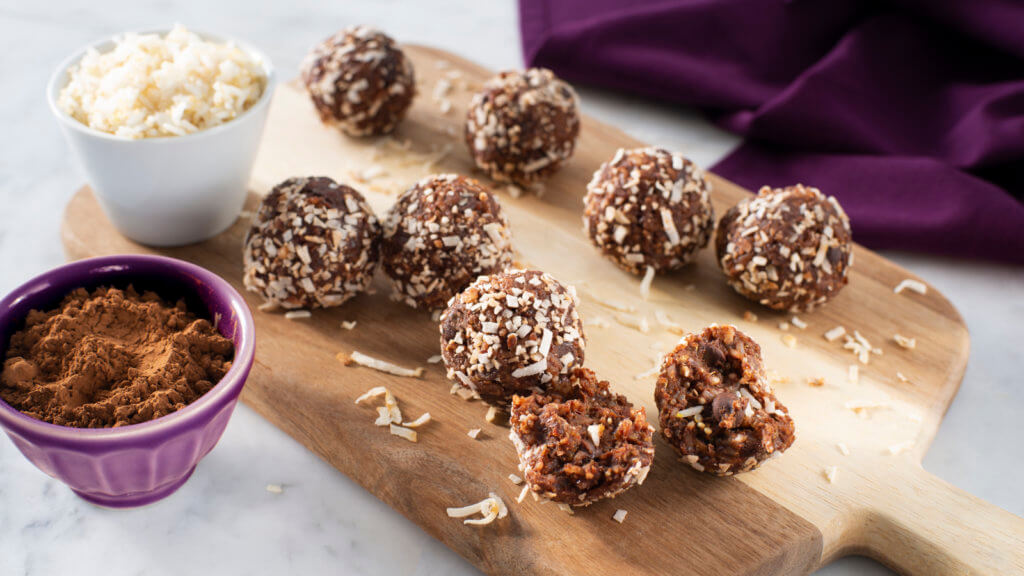 Cheese and Chocolate Pairings
Our Sweet Arancini Dessert Board is the ideal starting point for your investigation of this seemingly unusual combination. Cheeses that are mild and creamy, like brie or gouda, provide the ideal foundation for highlighting the velvety texture of the chocolate. To counteract the sweetness of the chocolate, you might substitute matured, sharper cheeses like Parmesan or blue cheese. Other combinations to try are milk chocolate and a nuttyGruyère or dark chocolate and a creamy Camembert.
After looking at these possibilities, now we can focus on different rice varieties.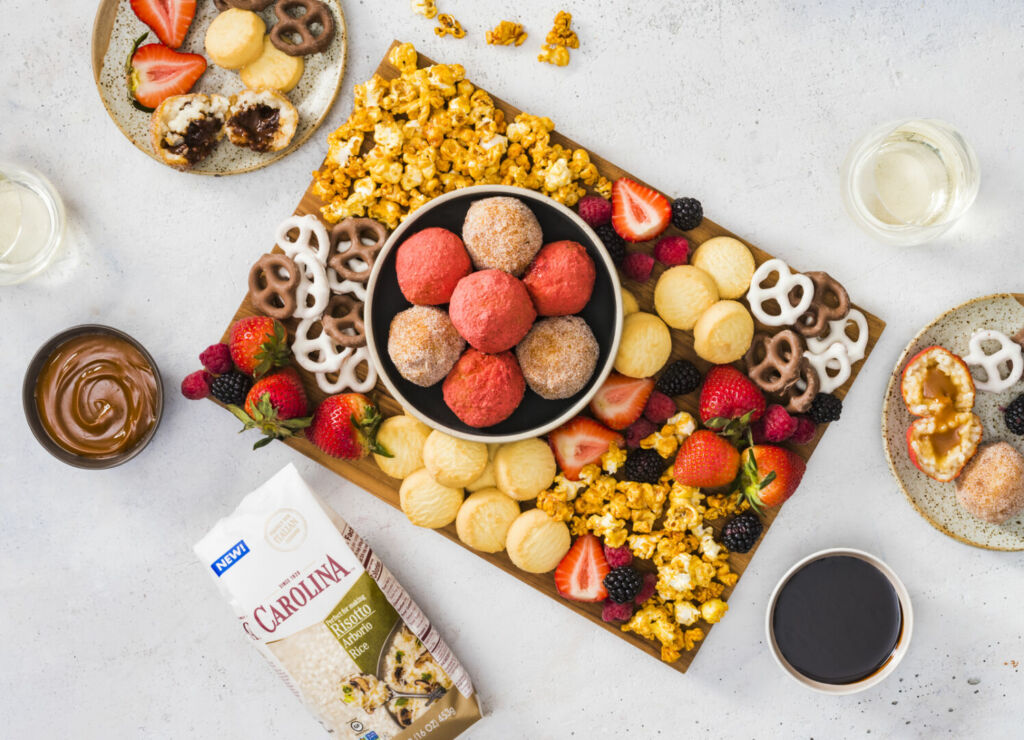 Examining the Different Types of Rice that Go with Chocolate
The type of rice you select can greatly enhance your overall experience when eating rice and chocolate. The distinctive qualities of each kind contribute differently to the richness of chocolate. Fortunately, Carolina® Rice offers a variety.
Jasmine Rice
The delicate aroma and somewhat sticky texture of jasmine rice softly complement the sumptuous flavors of chocolate. Due to its mild sweetness and delicate grains, it is a fantastic alternative for crafting rice-based chocolate delicacies like these Puffed Rice Chocolate Bars.
Brown Rice
Carolina® 100% Whole Grain Brown Rice's mild nutty flavor and chewy texture make it the perfect choice for boosting the whole grain content of your go-to rice and chocolate recipes. Any day of the week, a breakfast with the family will be complete with these Brown Rice Chocolate Hot Cakes as the centerpiece. Use your preferred garnishes, such as seasonal fresh fruit, peanut butter, or maple syrup. Additionally, you can try strawberry jam, chocolate sauce, and whipped cream.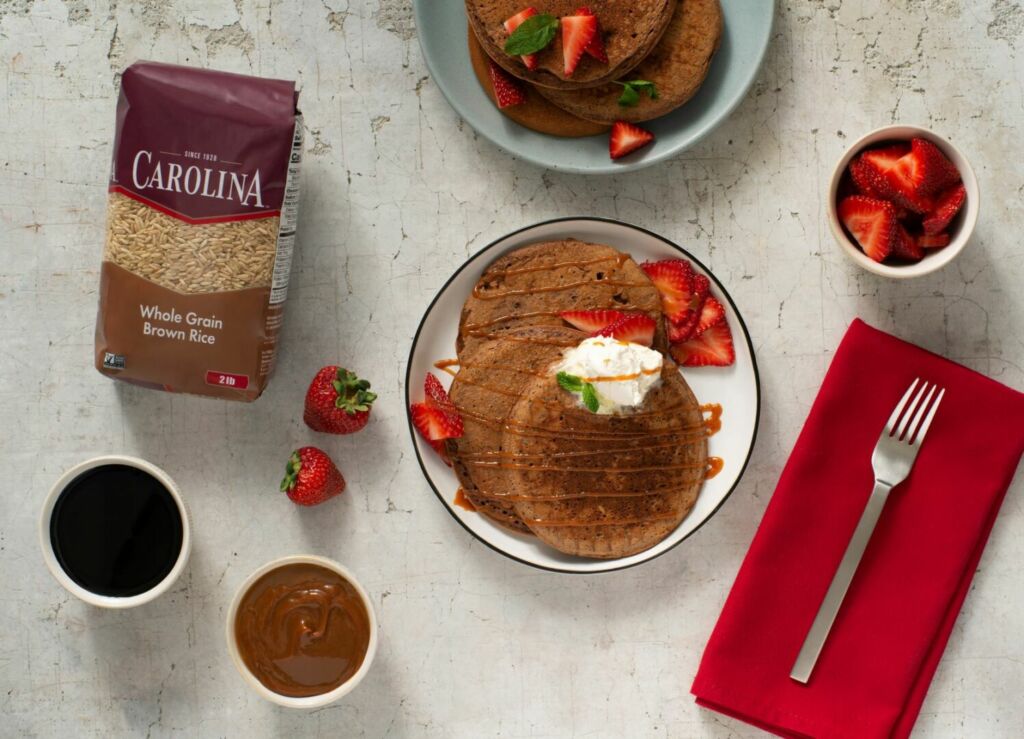 White Rice
Extra long grain white rice, a staple in the family, can be utilized in any recipe for every occasion. For our Chocolate Rice Pudding, use Carolina® White Rice. You won't be disappointed if you adore the traditional German chocolate cake recipe but don't have time to bake. The family will enjoy this rice pudding for many years to come.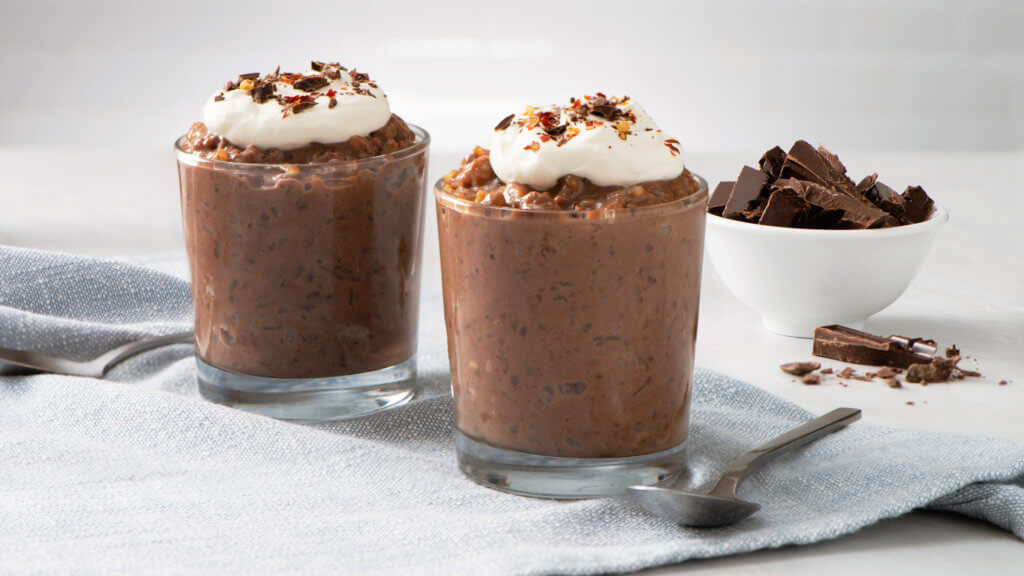 Global Traditions of Rice and Chocolate
Beyond American cuisine, you can find rice and chocolate in a variety of ethnic cultures all over the world, and each one adds its own unique twist to this traditional pairing.
Rice pudding, also referred to as "arroz con leche," is a popular treat in Latin American countries. Rice, milk, sugar, and toasted spices like cinnamon are used to make this filling dish. On rare occasions, grated chocolate is used to offer even more delectable flavor.
A delectable chocolate filling is combined with sweet rice cake to create the traditional Japanese dessert known as mochi. Mochi is a favorite treat during joyful occasions like the New Year because of its soft and chewy texture and the rich, creamy chocolate center.
An Indonesian sweet called "onde-onde" is made of chocolate and rice. These tiny rice balls are covered in sesame seeds and filled with melted chocolate. They are commonly enjoyed as a sweet snack or dessert. Rice puddings, mochi, and other international cuisines, as well as the cultural significance of pairing chocolate and rice, are examples of the creativity and diversity of culinary traditions.
For more delicious recipe ideas visit www.carolinarice.com.