That time of year has crept up on us again! Sharpened pencils, brand-new school attire, and perhaps a new bento box have all been acquired. Why not bid farewell to those dull brown bags and say hello to lunchboxes full of interesting choices that will keep your kids' energy levels up all day? In addition to being aesthetically pleasing, bento boxes are a fantastic way to pack a variety of scrumptious and well-balanced meals for your children.
There are countless alternatives available when it comes to making bento box lunches. To ensure your children are getting all the nutrients they require, combine fruits, vegetables, proteins, and grains throughout the meal. They also provide limitless creative opportunities. Prepare to combine various food categories, play around with flavors, and come up with intriguing combinations to pique your children's interest in their back-to-school meals.
Inspiring Combinations for Bento Boxes
You may be as imaginative as you like, which is one of the best things about the bento box! The possibilities are endless when it comes to adding fruits, vegetables, proteins, or grains. Try these creative suggestions from Carolina® Rice.
Powerful Protein: Chicken skewers, hard-boiled eggs, or even tofu cubes for vegetarians.
Vivid Vegetables: Carrot sticks, cucumber slices, cherry tomatoes and more.
Fruit Mania: Sliced apples, fresh grapes, berries.
Enticing Grains: Brown rice or quinoa salad.
Yummy Treats: Mini energy bites or dark chocolate bars as a sweet treat.
Choices for Chicken
Why not give these Chicken and Brown Rice Lunch Box Cups a try when adding some protein to your bento box? Making these adorable bite-sized goodies for little hands will be a hit with your kids. These hearty chicken and brown rice lunch box cups are the finest option at any time of day for a quick meal on-the-go. They are stuffed with tasty protein, creamy cheddar, and Carolina® Brown Rice.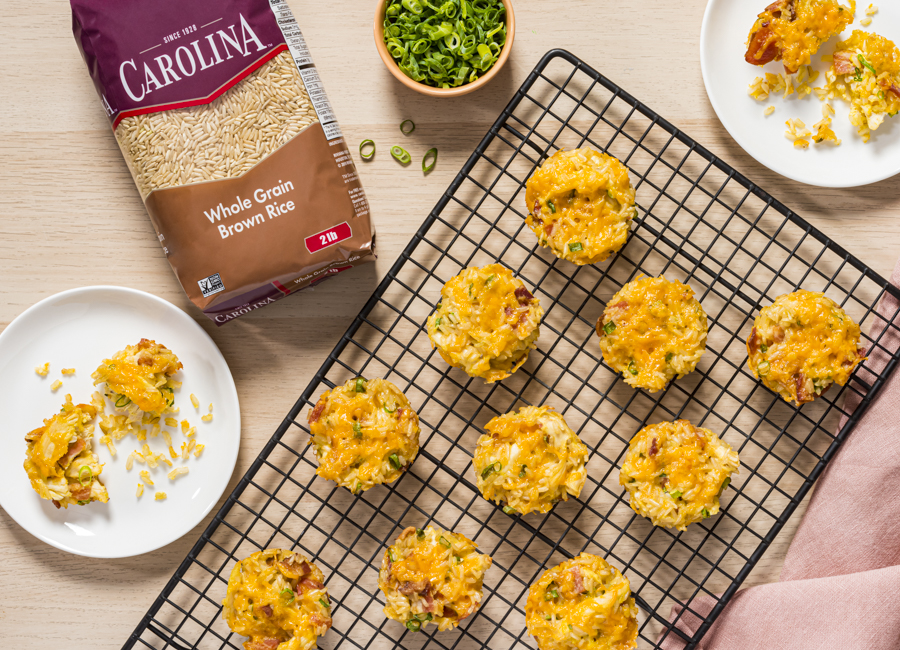 Veggies Aplenty
You may encourage your children to eat their vegetables by giving them a bento box. These Veggie Filled Rice Fritters are ideal for packing in a box. They are a crispy and delectable snack for your children that are packed with carrots, zucchini, onions, and more. Including a puree in the box is yet another fantastic method to include more vegetables. Your kids will adore the variety of puree options available from Carolina® Rice, including carrots, peas, and more.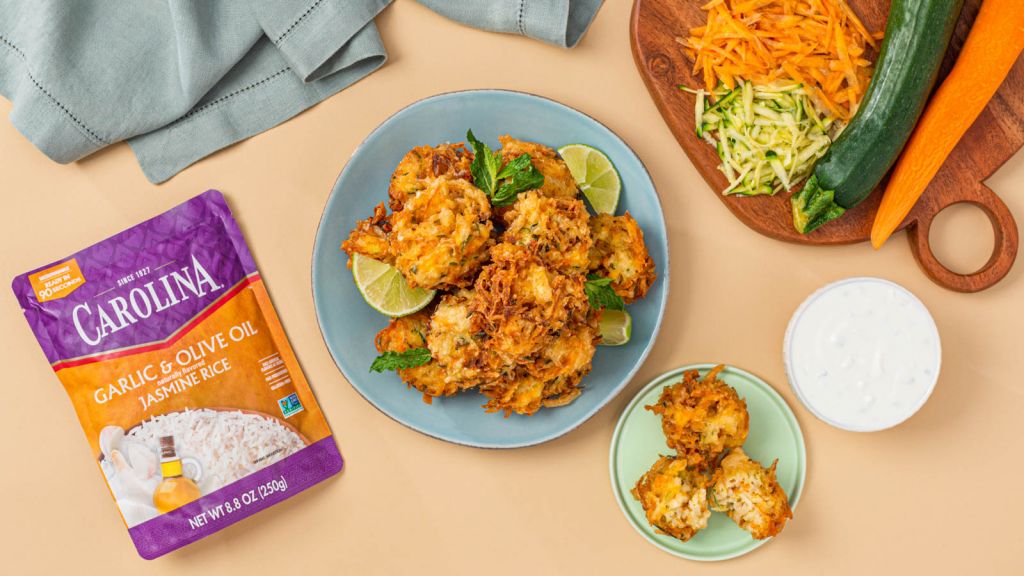 Fruit Selection
The Japanese tradition of Fruit Sushi Rice has been given a playful and sweet makeover. Your children will enjoy bringing these delectable snacks in their bento box, and their friends will be jealous! The versatility of this fruit sushi allows you to utilize any fruit that is in season.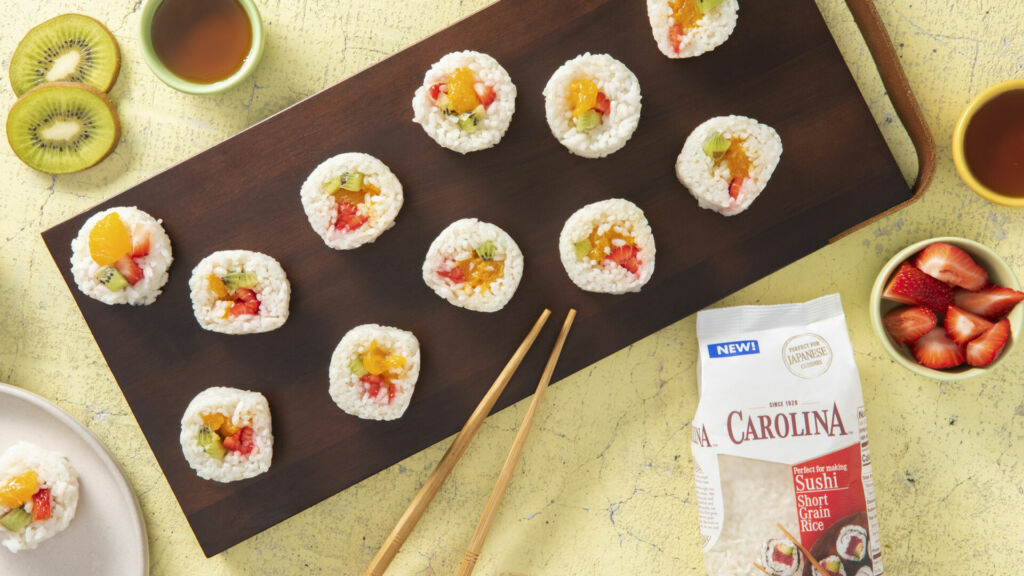 Crepes are loved by everyone. When they remove these Tropical Street Fair Rice Crepes from their bento box, your kids will be the topic of the lunchroom! This rice crepe dish was influenced by street fairs and food festivals. Make your own fruit medley with tropical and revitalizing fruits like mango, pineapple, and kiwi. The flavors are blended with freshly squeezed lime juice after the fruits have been finely chopped.
Savory Treats
In addition to fruits and vegetables, you can include some savory snacks in your bento box. When they take out these delicious Coconut Hazelnut & Dark Chocolate Quinoa Energy Bites, your kids will be grinning from ear to ear. They can even share them with their classmates. These flavorful, no-bake dark chocolate energy bites are coated in cocoa powder after being rolled in the powder. 
Or try these Puffed Rice Chocolate Bars that will be devoured by your children in no time.
Beyond the Bento Box: Elevate Your Lunch Game
Let's look at a few different lunch ideas that will liven up any midday meal if you're seeking for lunch options other than bento boxes. The days of bland sandwiches and salads are long gone. It's time to think outside the box when selecting your lunch and to #unfollowlareceta.
Salads: You might pack this Mason Jar Salad for them to take to school. This convenient salad is loaded with lettuce, avocados, beans, and other ingredients.
Wraps: Why not make them the happiest kid on the globe before they even get to school by making them a Breakfast Mexican Wrap while they wait impatiently for the lunch bell to sound.
Veggies: With these Crispy Veggie Rice Balls, eating your vegetables can be entertaining and a terrific way to use up any leftover rice. If you have an air fryer, you can use that instead of frying them in oil. 
Carolina® Rice will always be there to support you as you explore new culinary horizons. The next time you're organizing your lunch break, whether it be arranging your next bento box or #unfollowinglareceta. You won't have to endure a monotonous midday meal if you have these alternate lunch suggestions on hand!