Combinations of rice and peppers can be found in cuisines all over the world, from Asia all the way to Latin America. The great thing about this duo is that there are so many ways you can prepare them. In today's guide, we will look at some of our favorite methods – all of which can be made with Carolina® Rice
But first, let's learn how to actually cook peppers.
Preparing Your Peppers
The way in which you prepare your peppers will depend very much on the type of recipe you are making. For example, if you are making a rice bowl you might opt to fry your peppers, whereas if you are making a stuffed pepper recipe  you would most likely roast them. 
Here are some of the most popular methods for cooking your peppers.
How to Fry Peppers
To fry your peppers, you'll want to follow these steps:
Step 1: Heat some oil in a skillet.
Step 2: Cut your Peppers into slices.
Step 3: Add Peppers to your skillet and fry until they are soft and tender, stirring continuously so that the skins do not burn.
Tip: Cut your peppers into small slices so that they cook more quickly.
Roasting Peppers
To roast your peppers, follow these steps:
Step 1: Preheat your oven
Step 2: Line a baking sheet with aluminum foil.
Step 3: Place peppers onto your baking sheet and coat in cooking oil.
Step 4: Cook your peppers until they are roasted.
Step 5: Leave to cool down for a few minutes before serving.
Rice and Pepper Recipes
Now that we know how to cook our peppers, let's take a look at some rice and pepper recipes. 
Stuffed Pepper Recipe Ideas
One of our favorite ways of preparing rice and peppers can be found in this Rice and Turkey Stuffed Peppers recipe. Made with Carolina® Brown Rice, it's a hearty meal that's cooked to perfection. To make this a vegetarian recipe, try swapping out the turkey for beans. 
Spicy Stuffed Pepper Recipes
If you like a bit of heat in your meals, try adding in some pepper flakes like in this Spicy Rice recipe. You can add in some cucumber to take some of the kick out of this recipe if it's a bit too overwhelming for your taste buds. What's more, you can also add in some additional proteins like chicken or beef to make this a more filling dish.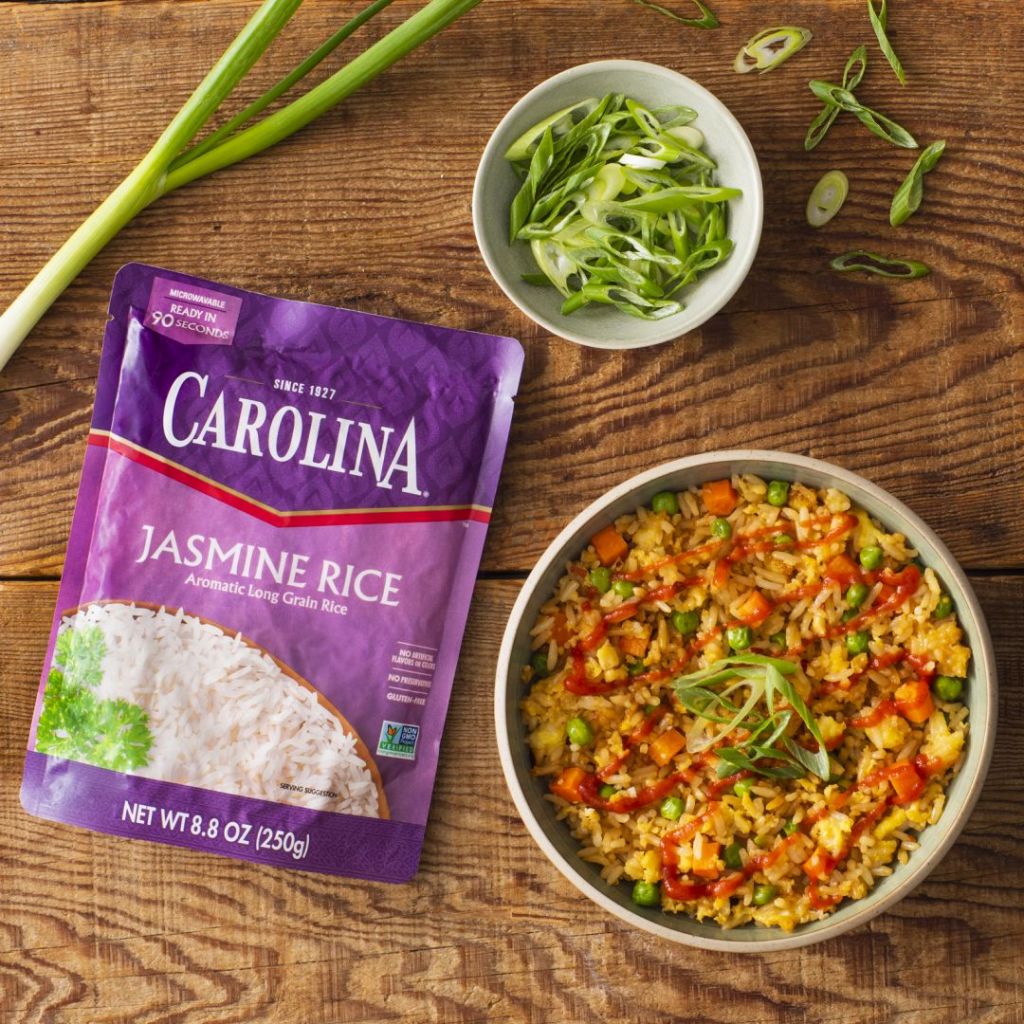 Kitchen Tip: This recipe is great for batch cooking, if you are a fan of meal prepping for the week.
Peppers and Rice
Mixing in peppers to your rice can turn a simple side dish into a filling meal like in this Mexican Rice and Quinoa With Shrimp recipe made with Carolina® Jasmine Rice.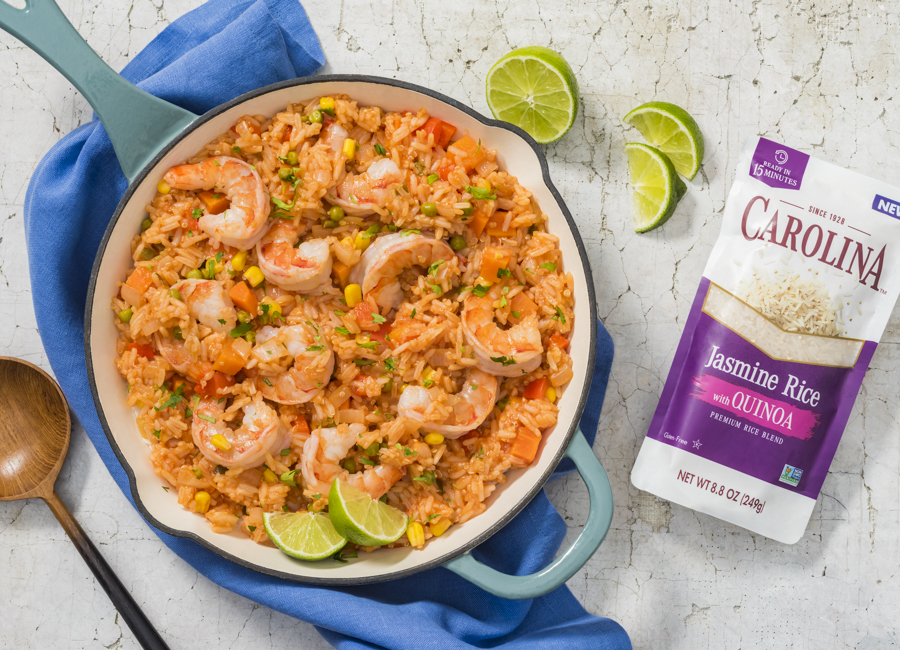 You can also try mixing in some serrano peppers into this tangy Traditional Mexican Rice recipe for an added kick. To add some citrus flavor, squeeze some lime juice in as well.
Peppers in a Sauce
You can also enjoy peppers as part of a sauce.This Moroccan Rice and Chicken Salad served with Carolina® Basmati Rice and flavored with lemon juice and harissa sauce, which is made with peppers for a spicy kick.  To sweeten  up this spicy Middle Eastern recipe, try including some pomegranate seeds.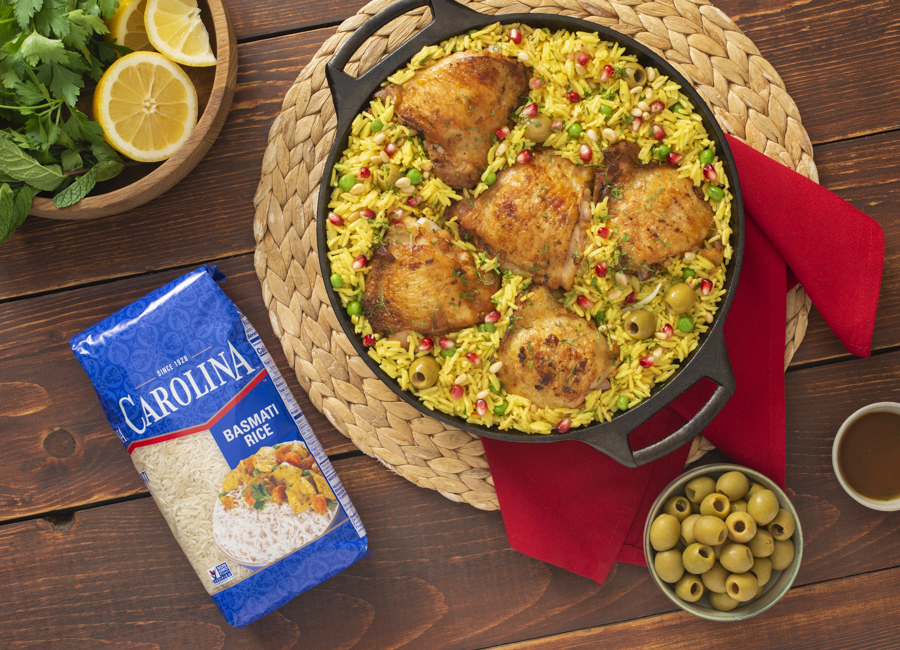 Stay tuned to Carolina® Rice for more cooking hints, tips and tricks.