It is almost time to make New Year's resolutions and one of them could be to be less wasteful. If so, these different ways to recycle your leftovers will pique your interest. Since the whirlwind holiday season has now come to an end, your fridge is surely a sight for sore eyes. It's likely bursting at the seams with an array of items that you didn't even know you had. What's more, this food will surely go bad if you don't use it quickly.
No worries, Carolina® Rice has a variety of recipe ideas that are perfect when it comes to using leftovers. Just because you will be repurposing food, it does not mean the taste will suffer. Before looking at these recipes, let's learn some different ways we can dress up our leftover ingredients.
Storing and Preparing Leftovers
Did you know that some dishes can taste even better the second time around? Leftovers should be stored and prepared properly so they can be taken advantage of in every way possible. Here are some of our best suggestions on getting the most use out of your leftovers.
Try to Avoid the Microwave
Yes, microwaves are quick and easy, but they might not be your best option for reheating your favorite dish. Sometimes, if you heat food in the microwave it can change the original texture and taste of the dish. A better option would be to reheat them in the oven at a lower temperature or an airfryer (if you happen to have one available). Another option would be to fry them (depending on what they are) to maintain the original flavor and texture.
Have Pantry Staples Handy
It is always a good idea to keep your pantry stacked with the basic necessities. Simple ingredients like canned beans or chickpeas could be a fantastic way to easily add protein to your leftovers.
Conserving Leftovers
Your leftovers should be refrigerated or frozen as soon as possible. Ideally, you should separate them into individual containers so they are nice and organized. The best way to go about defrosting your leftovers is to pop them over to the fridge to make sure they stay fresh.
Tips To Repurpose Your Leftover Ingredients
Now that we know ideal ways to maintain our leftovers flavor and textures, let's look at different options to use our ingredients.
Using Leftover Rice for Fried Rice Recipes
Learn How to Make Homemade Fried Rice  by using leftover rice. It is the absolute best way! This Salmon Fried Rice with Kimchi is a great way to start. For the best outcome you should use leftover Carolina® Jasmine Rice, however experimenting with other varieties is also acceptable.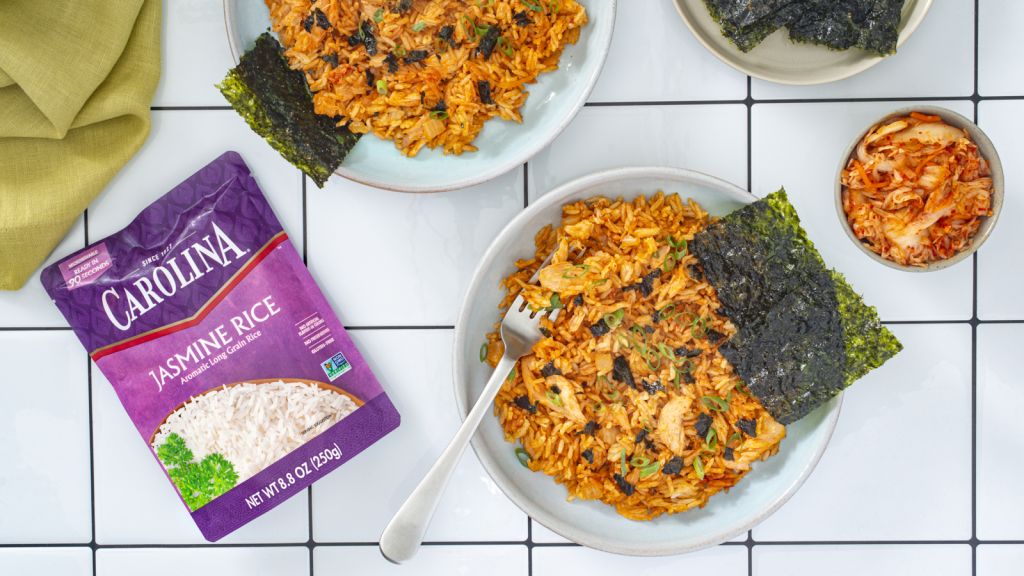 Another delicious dish made with rice leftovers is our Chicken Fried Rice dish. It is also possible to make this a vegetarian option by simply swapping out the chicken for tofu. If you are looking for an extra kick you can also add in a hot sauce like sriracha.
Sandwich and Wrap Options
You can never go wrong with sandwich or wrap options. They are simple and easy fool proof options that work every time. Start off with these Breakfast Mexican Wraps. These wraps are perfect for using any leftover meat, cheese, salsa or Carolina® White Rice. You can get creative and fill your wraps with any other leftovers you might find. If you don't have any meat in the fridge, you can always make this a vegetarian meal by adding in some veggies instead.
Reinventing Your Leftovers
Combining fresh with leftover ingredients can add an interesting dynamic to your meals. For example, if you've made too much of this Easy Beef and Rice Lasagna, you can cook up some fresh veggies to serve with it to add to the taste.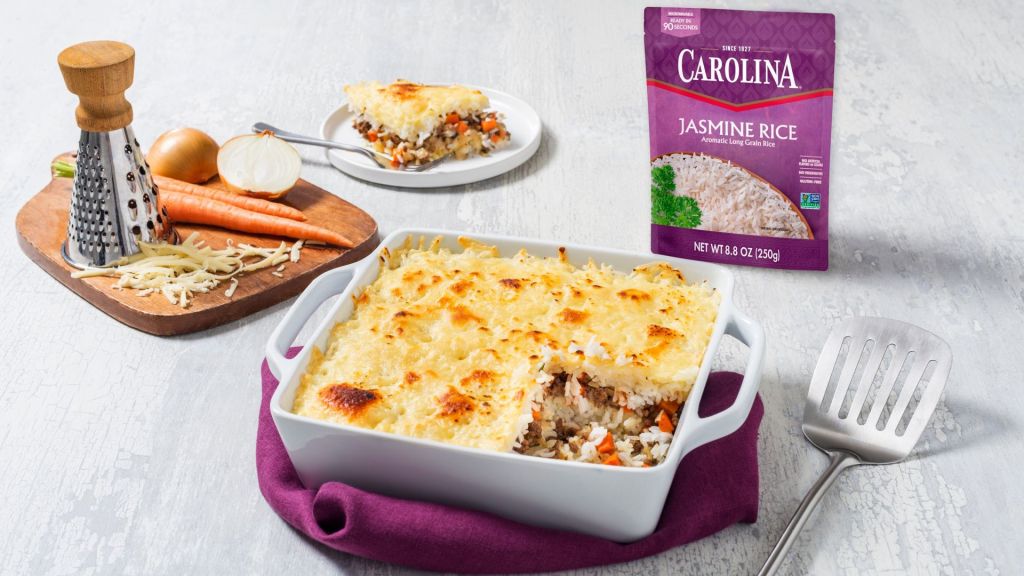 Leftovers Make Wonderful Rice Bowls
Rice bowls: A genius creation in repurposing your leftovers. Have leftover veggies? Even better! This Mediterranean Style Rice Bowl will hit the spot.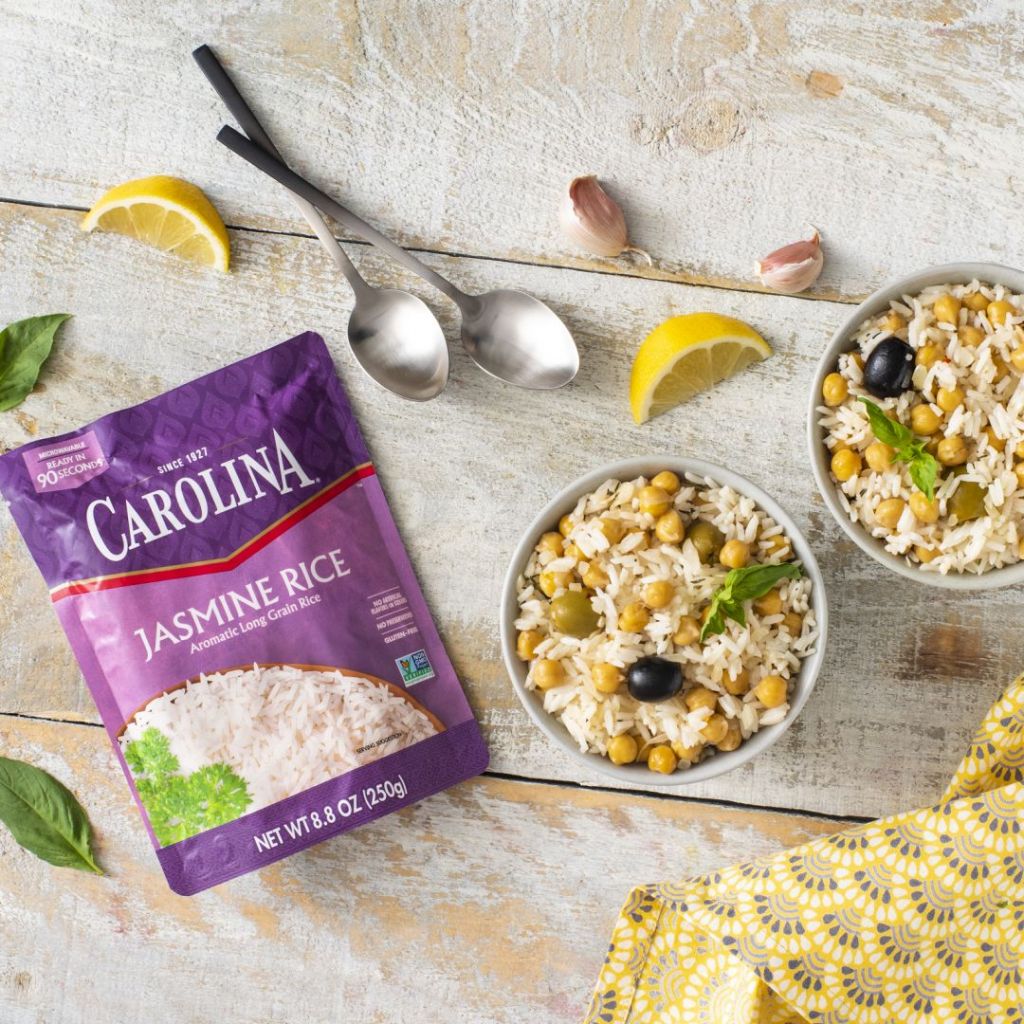 Feeling Saucy
Sauces and toppings are a smart way to make your leftovers pop. For example, if you have any leftover turkey, Top it with some cranberry sauce and ancho chilis to make this spicy, and anything but boring Turkey and Rice with Cranberry Ancho Sauce recipe.
Snack Time
No matter what the size, leftovers are always worth saving. They can be served as yummy snacks with delicious dipping sauce like these Veggie Rice Filled Fritters which can be made with leftover Carolina®Rice and veggies. These fritters taste extra perfect when served with Tzatziki sauce.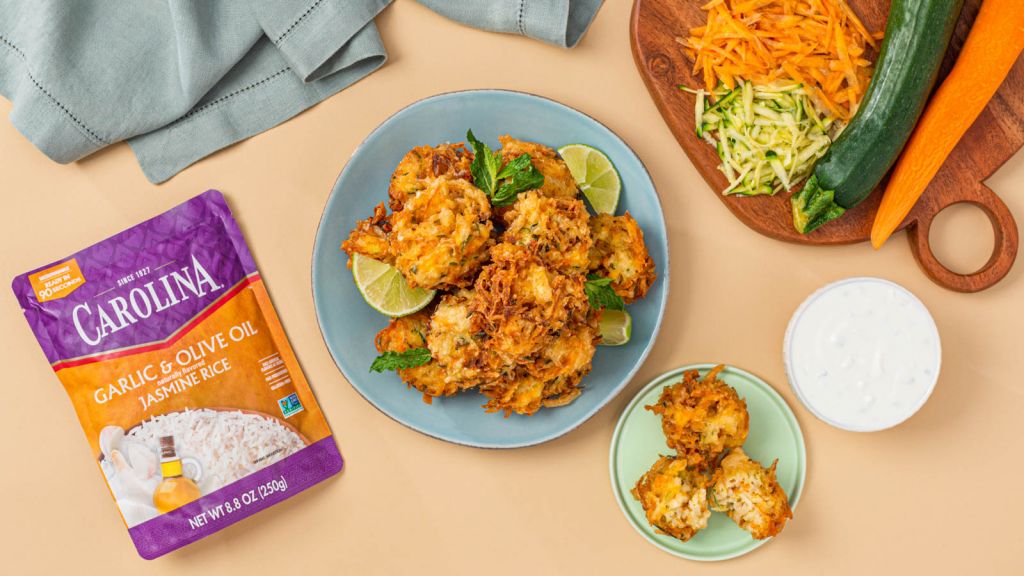 Protein Power
Are our midweek meals feeling boring and need some extra pizzazz? Leftovers are the perfect solution to add some protein into your diet. For example this Spicy Rice is made with Carolina®Jasmine Rice. It goes great with some added leftover meat like chicken, beef or pork if you want to really make this recipe your own.
For more useful cooking tips, stay up to date with Carolina® Rice.