Some people become nostalgic when they smell a warm casserole coming out of the oven and remember their grandmother gathering the family around the table. Casseroles are a common dish in many homes and are admired for their simplicity and adaptability. Preparing this quick and easy meal will allow you to spend less time in the kitchen and more time with your family.
The possibilities for this one-pan supper are practically unlimited, ranging from meats and vegetables to pasta and grains. Casseroles can be altered to suit your preferences in addition to being a terrific method to use up leftovers and prepare a quick supper. Everyone can find a casserole they enjoy!
Continue reading to learn how to create your own casseroles using the ingredients you already have and Carolina® Rice.
Making The Ideal Casserole
In a large oven-safe dish, you'll want to layer your ingredients and bake them into your casserole. The outcome will be a delectable supper that can feed plenty of people simultaneously. You want to choose ingredients for your homemade casserole that will harmoniously combine flavors and textures.
The following ingredients should be included in your casserole:
Select your Base: Typically, the base is made out of a sturdy item like pasta, potatoes, bread, or any of our delectable Carolina® Rice Products that will soak up the other flavors.
Decide on a protein: Pick your preferred protein from the refrigerator, such as chicken, beef, tofu, or any leftover meats.
Add the Vegetables: Fill your casserole with a variety of wonderful, colorful vegetables. Popular choices include carrots, broccoli, bell peppers, green beans, and mushrooms. Use whatever vegetables you have on hand or that go well with your protein!
Pick a Sauce: Because a casserole contains many dry components, it is best to add a sauce to keep everything moist and hold the dish together. To complement the other ingredients, try using tomato sauce, cream sauce, enchilada sauce, or any other desired dressing.
Add Herbs and Spices: Herbs and spices are a fantastic way to improve the flavor of your casseroles. Some of our favorites are paprika, garlic, and chili powder.
To finish your food, just follow these easy steps:
Spread the base equally on the bottom of the dish, then stack your protein and vegetables on top of that. Drizzle the sauce over everything. Repeat this process until all of the ingredients have been used.
Bake everything at once: Place your dish in the oven and preheat it to between 300 and 400 degrees F. Cover it with foil. Bake for about an hour, or until you notice the sauce bubbling. For a golden brown finish, remove the foil in the final 10 minutes. Then, serve.
Even with things you already have at home, you can make a warm lunch that will satisfy the entire family in just a few easy steps.
Traditional Casseroles
These casseroles will make you feel warm and cozy and are full of mouthwatering tastes and nostalgia, which you can enjoy with your entire family.
With this cherished Green Bean Rice Casserole, new customs and family recipes can be made. This meal, which is made with green beans, pine nuts, and aromatics, will make your kitchen smell amazing before it's even served!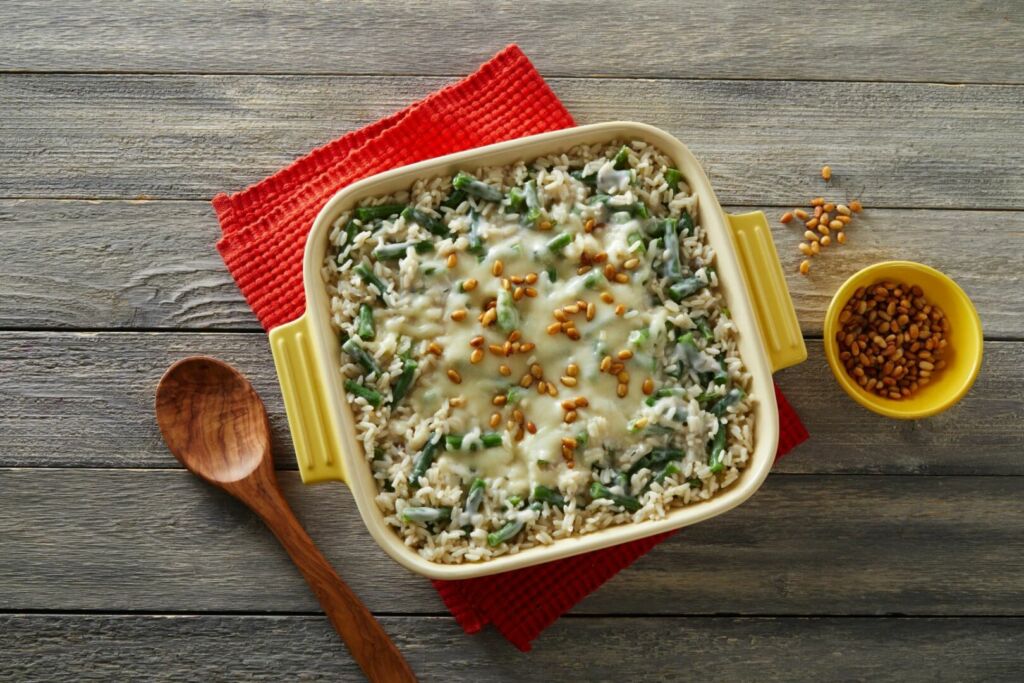 Made with Carolina®  Whole Grain Brown Rice, this Roast Chicken with Chorizo, Brown Rice and Mushroom Stuffing Casserole has a lot of taste and protein. This recipe, which is reminiscent of Thanksgiving stuffing, will wow your dinner guests with its generous use of spices, a touch of heat, and bursts of citrus.
Reheat and Reuse
The nicest thing about casseroles is that they are perfect for reusing leftovers and can simply be reheated, in addition to being easy to clean up and versatile. These dishes are ideal for hectic weeknights or family gatherings and can help you save time in the kitchen.
Add the leftover rice from the Classic Chicken Biryani you cooked the night before, take the vegetables on your counter that are nice and ripe, and create a delectable casserole that will give all of your items new life. A casserole is an excellent cheap meal that will save you time, money and hassle.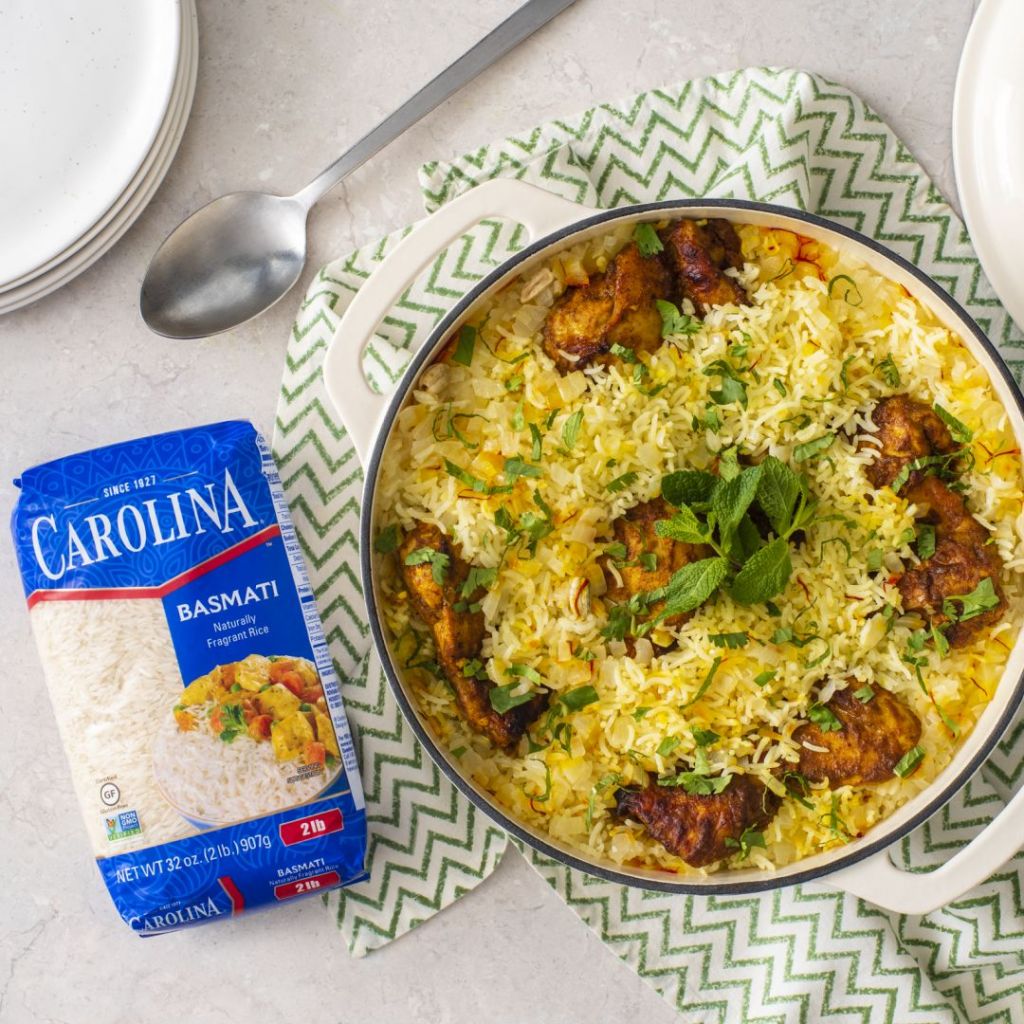 For a dinner that is ready in under 30 minutes, add your leftover turkey to this simple Turkey and Rice Casserole. Find out more about using leftovers creatively using Carolina®, and get motivated to make new dishes.
Casseroles also have the advantage of being prepared ahead of time and cooked later. Build your casserole, cover it, and place it in the refrigerator if you have time to prepare it in the morning. If you're ready to eat, just pop it in the oven! The nicest aspect is that you may leave the meal in the oven worry-free for an hour while completing other evening activities.
This White Bean, Rice, Chorizo Casserole is a casserole dish filled with a blend of flavorful herbs and spices, spicy chorizo sausage, delicate white beans, and fluffy rice. This dish is an excellent option for hectic weeknights because it requires little cleaning and is simple to prepare. This recipe can be made over the weekend, frozen, and then defrosted as needed.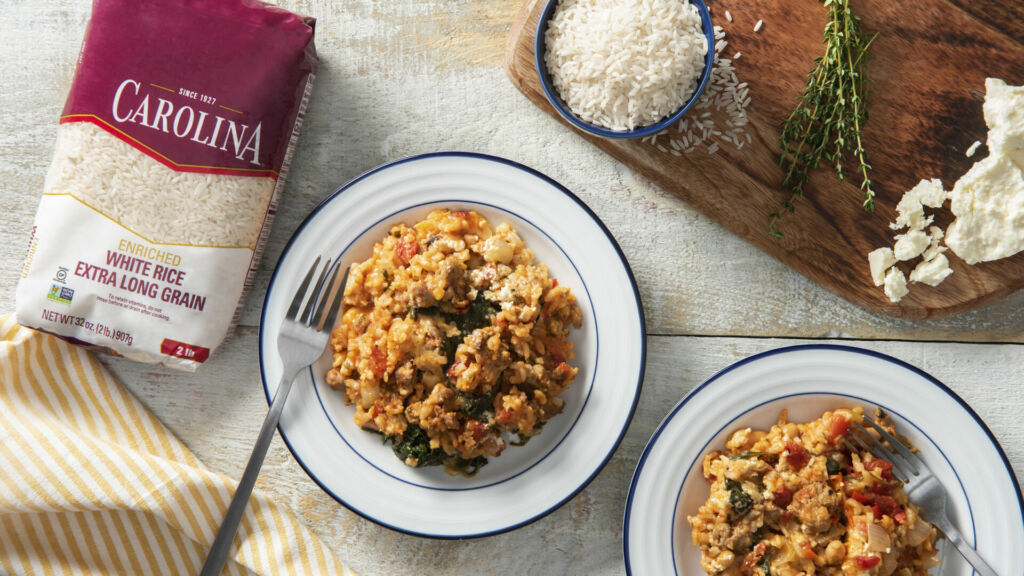 Turn Up the Heat
Green chilis are a great component for some subtle and smokey heat because they have a gentler flavor than red chilis. They are a fantastic addition to stews, salsas, and, of course, casseroles and are used in a variety of cuisines, from Mexican to Indian. These chilis are available fresh, canned, or smoked for a distinctive flavor that will deepen any dish.
Enjoy Tex-Mex flavors with this Southwest Chicken and Rice Casserole that packs a kick with green chilies and jalapeños. A well-balanced and delectable dinner is produced by sour cream and shredded cheese, which counteract the heat.
Or, try our Mexican Rice Casserole with Green Chili ideal as a side dish or as a main course when combined with shredded chicken. You can whip up this quick casserole in no time by combining green chilies, red pepper flakes, sour cream, shredded cheese, and Carolina® Jasmine White Rice.

Casseroles provide a flexible and practical meal option that can be tailored to your preferences, whether you're searching for a quick supper to satisfy the whole family or bringing a dish to a large party. Utilize your leftovers for these one-pan meals that require little preparation and cleaning to save time and money!
Check out more Carolina® Rice Recipes that will inspire you and help you save time in the kitchen while you create memories and tasty meals!