For those who are short on time during the week, slow cookers make the ideal kitchen assistant. Additionally, crockpots can help with bringing out specific flavors and textures in meals.
In this post, we'll help you discover some of our favorite recipes made with Carolina® Rice and we will provide you with some slow cooker preparation tips.
But before we dive in, let's take a look at the benefits of using a slow cooker.
Benefits of Using a Slow Cooker
Slow cookers can be used to prepare a wide range of diverse foods, including soups, curries, and casseroles. Maximizing your ingredients is easy with slow cookers; just toss the ingredients in and let the slow cooker handle the rest while you continue your day.
Your midweek dinners can be made more conveniently using a slow cooker, and you'll be surprised by the flavors and fragrances that slow-cooked foods provide.
Hopefully, by this point you are convinced of the advantages of using a slow cooker. There are a few easy steps you can take when cooking in the crockpot to fully maximize the benefits of your recipes.
Slow Cooker Tips
Let's take a look at some of our top tips for using your slow cooker:
Use Recipes that Require Less Prep Time
A major benefit of cooking with a slow cooker is that it saves you a lot of time in the kitchen. You can prepare meals with almost no effort by using recipes that call for slow cooking and little preparation. For example, if you are looking for a quick and filling breakfast, this hearty Apple Cinnamon Jasmine Rice & Quinoa for Breakfast can be slow cooked, simply toss the ingredients into the pot and let the slow cooker do its magic.

Prep More Difficult Dishes the Night Before
With this Mexican-style Slow Cooker Charro Beans With Brown Rice recipe, we recommend that you start your preparation the night before. Have your cutting board ready and be prepared to do some chopping.
You should put your ingredients in the slow cooker dish and store them in the refrigerator for the night. The next morning, let your ingredients sit out for 20 minutes to come to room temperature before slow cooking them.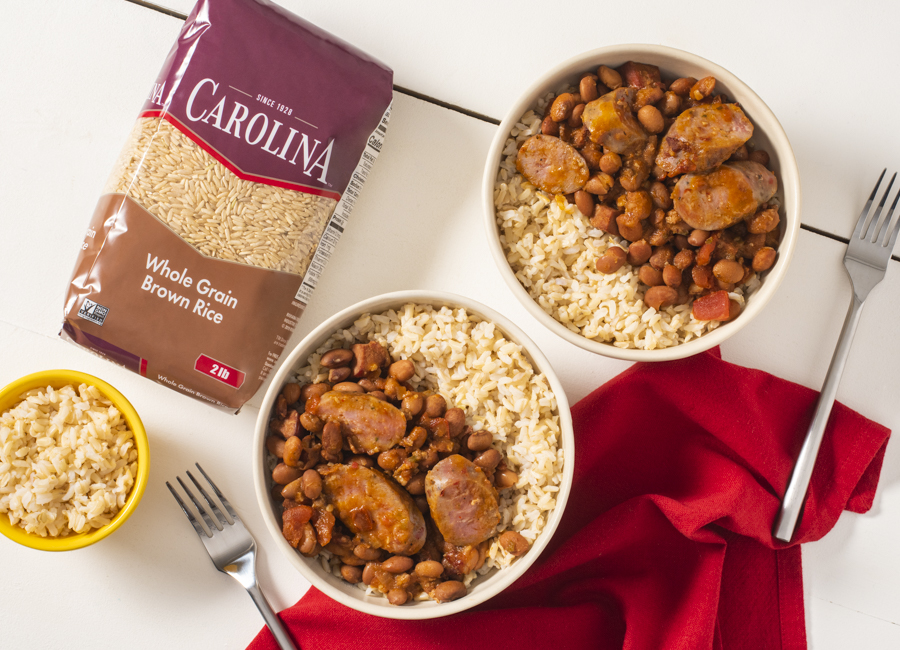 'Low Setting' Advantages
In general, cooking on a lower setting is much better for recipes. The ingredients´ flavors are wonderfully enhanced by the milder cooking temperature. The ability to leave food cooking on a low setting while you are gone for the day is another benefit of slow-cooking meals.
Try cooking this Slow Cooked Rice Pudding recipe made with orange zest on a low setting for around 5 to 6 hours and you will be pleasantly surprised at how flavorful it turns out.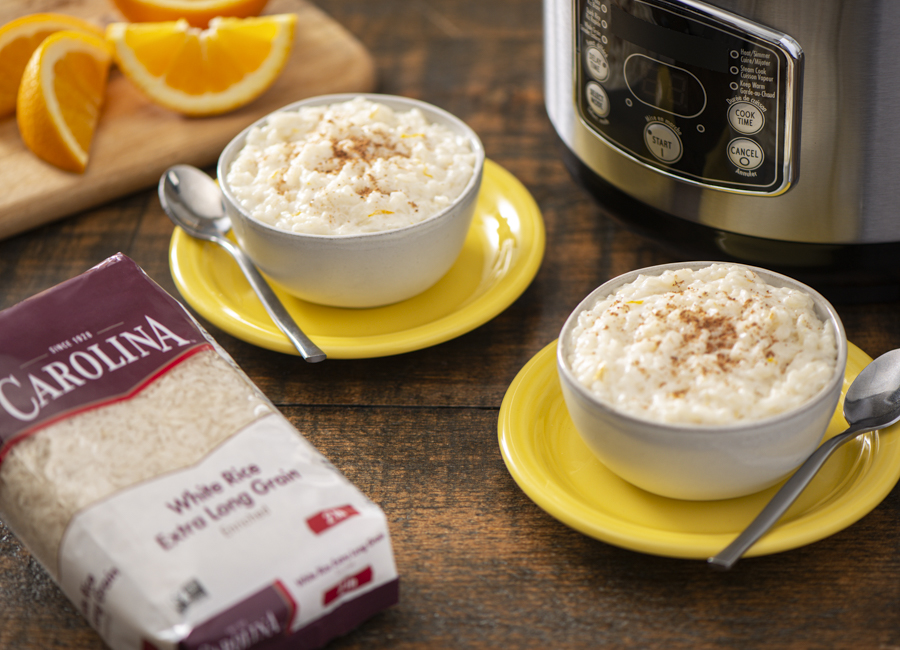 Allow Your Slow Cooker to do its Magic
Your slow cooker is designed to make recipes like our delicious Creamy Rice Cooker Saffron Risotto without much supervision. Once you have turned on your slow cooker, you can forget about it until the recipe is complete. Resist the temptation to remove the lid to check on it, as this will release heat meaning you will need to increase the cook time.
Use Your Instant Pot Recipes in the Slow Cooker
Recipes like this Instant Pot Mexican Rice & Chicken can be easily adapted for a slow cooker. You may achieve more distinct flavors and textures from these instant pot recipes by slow cooking them instead of using an instant pot.
The cooking periods for these recipes must be extended for the slow cooker, and any meat must be cooked to a safe internal temperature. To ensure that your rice has the proper texture, you should also add more water.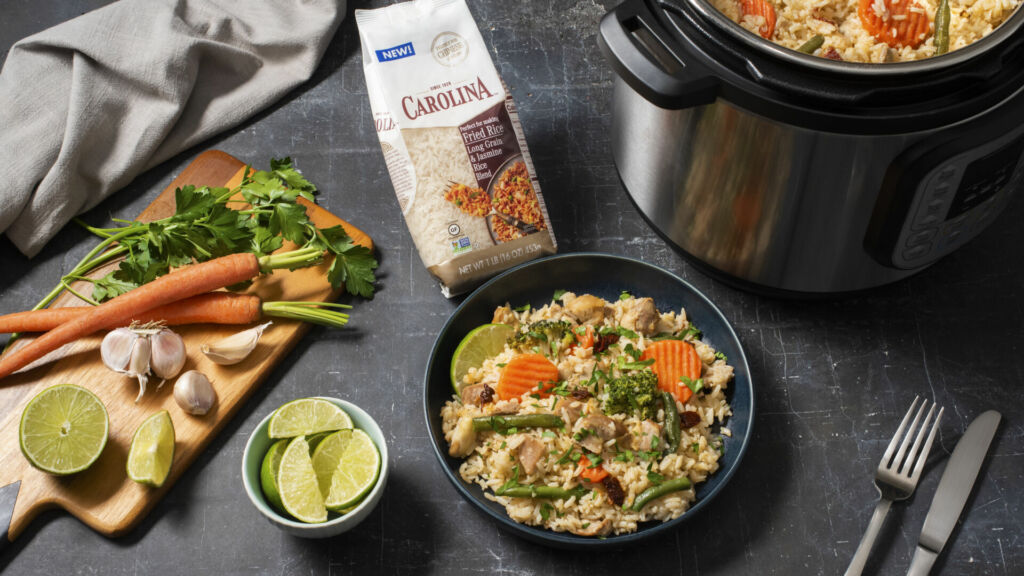 Cooking Meat in the Slow Cooker
Try slow-cooking the pork in advance when preparing dishes like this BBQ Pulled Pork Rice Dip. You can give less expensive types of meat, such as pork shoulder or beef brisket, a much juicier flavor and texture by using a slow cooker.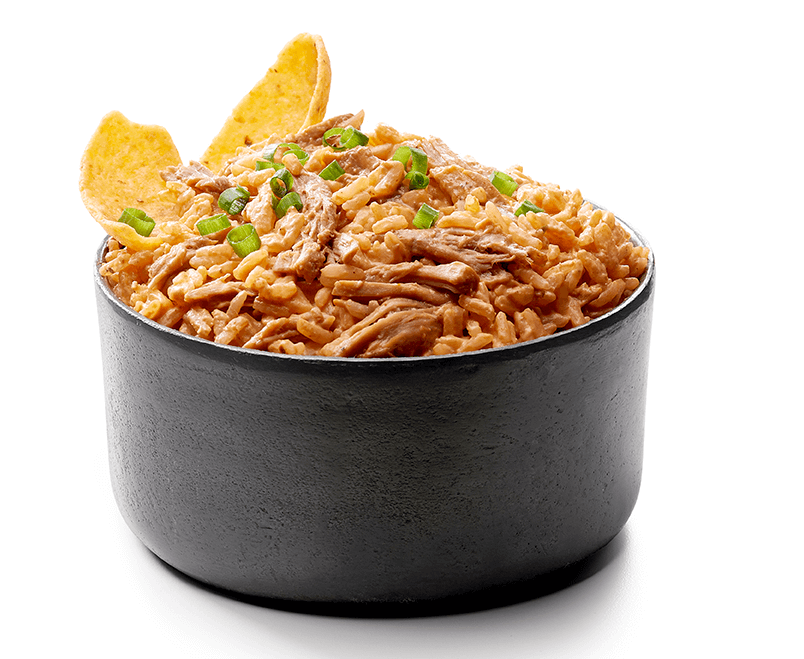 We hope you put your slow cooker to good use now that you've learned these tricks! For further advice on utilizing kitchen appliances, check out the Carolina® Rice website.